A large number of people migrate to Delhi for various reasons. Some move here for employment opportunities while others for higher studies. Are you shifting to the capital of India too? If your answer is yes, then this post is for you. So read and find out what are the things you should know before moving to Delhi.
Being the capital of India, Delhi is also the most populated city here. The city constantly witnesses migrations from, to, and within it. There are many reasons that people shift here. A large population of students shifts to Delhi every year for higher studies. This is so since the city is home to some of the best universities in India. The city also constantly welcomes migrants in large numbers that come seeking jobs and employment opportunities. Delhi receives a lot of rural migrants every year. And then, some come to this capital city simply seeking to improve their lifestyle.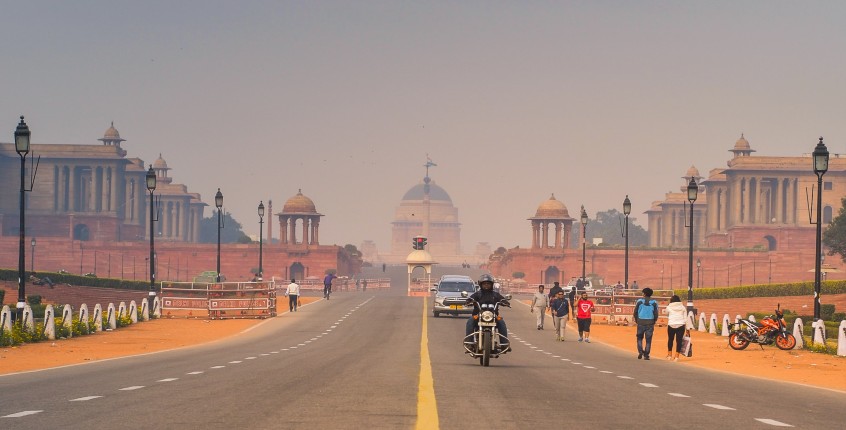 Is any of this making you shift to Delhi too?
When we move to a new place, it is best to research it well. This is important in order to make your home relocation process smooth. And to help you out on that one, we have curated a list of…
Things you should know when moving to Delhi
| Research the city thoroughly
Many times people go through the whole tedious and expensive process of shifting to a new city just to find that they are not satisfied in the new city. At this point, there is generally no turning back. Hence, it is important to research the new city thoroughly.
So, when you are planning to move to Delhi, you must research it very well. But how to do that? Well, you can consider the following to begin with:
What are the rent and property rates?
Find what the area you are moving to is like.
If you have your own vehicle, you should know about the parking and storage options in the city. Finding out about the rate of petrol and gas is also important.
In case you intend to commute with public vehicles, it is best to familiarize yourself with the public transportation system of Delhi.
These considerations will help you set a foundation for your research of Delhi. If you have any friends or relatives living in this city, you should talk to them too. This will help you learn better about the city.
| Find the right house
When moving to Delhi, one of the key concerns would be to find a place to stay. Whether you rent a flat, stay at a PG house or buy a house, there are certain things you should keep in mind. For one, you should try to put up as close to your and your significant other's workplace/college as possible. If you're moving with your family, you'd also want to make sure that your house is in close proximity to your kids' school. It is also important to make sure that basic amenities are easily accessible from your place.
So, figure out your requirements and start looking for a home accordingly. It is best that you completely finalize your new residence before moving to the city. Nowadays, you can easily hunt good houses online just as easily you can find packers and movers in Delhi. Just make sure to be very careful. To make an informed decision, you should get in touch with reliable broker agencies.
| Preparation before moving
Once you have figured out your new residence, it is time that you prepare to leave. The sooner you start planning, the better. There are the following things you can start with:
Chalk out a strategy for shifting
De-clutter and get rid of unwanted items
Get in touch with packers and movers
Make sure to have a complete list of the items you want to move—it is best to click their pictures before packaging
Disconnect utilities
This will help you have a smooth home relocation in Delhi.
| Get in touch with packers and mover
After figuring all that out, the next thing to do is get in touch with packers and movers. It is always advised to start looking for such services at the earliest so that you can discover a maximum number of options and weigh them properly. This way, you will be able to get the best deal.
When looking to a packer and movers to shift to Delhi, there are following things you should keep in mind:
The agency should be FIDI affiliated
Make sure to visit their brick and mortar establishment
If you have pets/plants/vehicles to move, make sure it is included in the service
It is important to communicate all your requirements clearly
Have every single thing in written—business doesn't understand spoken words
Go through their insurance policy thoroughly
Make sure to have a transit insurance
And these are just some of the main key things you need to take care of when finalizing a packers and movers agency. You can read more about it here.
| The unpacking and arrangement
After moving to Delhi, as your items are delivered to your new home, unpacking and arranging them is the next thing to do. Now, this can seem like an overwhelming task to unpack all the items and re-arrange them in your new house.
In such a case, I have a little tip for you. Instead of unpacking all the items at once, it is best to do it one by one. Place all the boxes in the rooms where you want to keep them. Then start the process of unpacking and arranging one by one. With this method, this task won't be as overwhelming and you will be able to do it rather efficiently.
Moreover, make sure to have the crucial utilities like electricity, water, gas, etc. activated before you move into your new place.
| Settling in Delhi
At this stage, you will be done with the home relocation in Delhi. Now, it is time to start settling into the new city. Apparently, in the beginning, anyone would find certain challenges when they move to a new city. But I can guarantee you one thing about Delhi that you once you get comfortable here. You will love the city. The city is also famous for its cultural diversity, food, fashion, and so on. So, make sure to discover it!
Also, the people here love to socialize. So, go greet your new neighbors and in all probability, you will receive a warm welcome. However, as a coin comes with two sides, so does Delhi. Hence, you would need to take certain precautions as well. Be informed about the shady areas and make it a point to avoid them. Also, keep a watch for touts and scams.
Final Word
Being one of the capitals for education and employment as well, Delhi receives a large number of migrants every year. If you are also moving to Delhi, then this guide can come in really handy. As you will realize, all these points come down to researching the city thoroughly, strategizing in advance, and finding reliable movers and packers in Delhi.
Want to know more about moving into Delhi? If yes then comment your queries below.