Relocation and shifting are complex. There is just so much to do from the moment you decide to move till you have arranged everything in your new home. Therefore, effective moving and shifting are almost impossible without packing and moving services (well, unless your family is The Incredibles). But how do you identify which service is right for you? Well, this question can get a bit tricky for many. Hence, we have created a step-by-step guide to find the right packers and movers service.
New job, employment opportunities, education, change in marital status, lifestyle… there are many reasons that make people shift from one place to another. Doubtlessly, shifting home is an event of great importance. The whole process of shifting—the packing of items, the leaving of place you've called home, entering a new house, and making it a home—is as emotional as it is physical.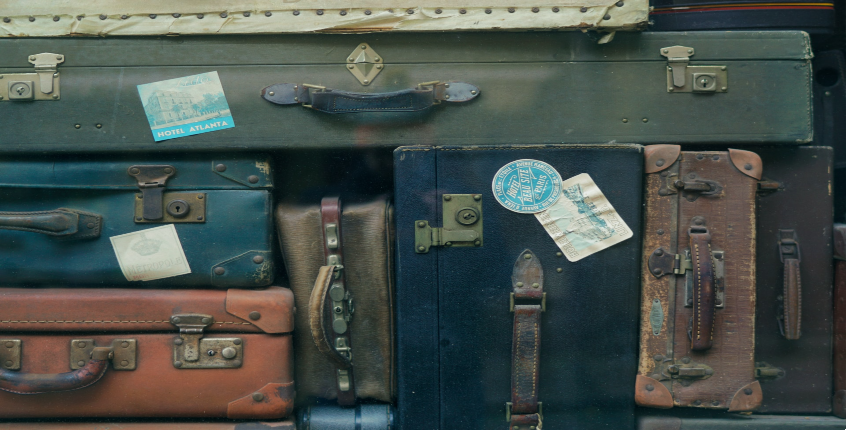 The place we call home is in fact, more of an emotional space than a physical one. Therefore, it is important to make sure that you are able to transport this delicate essence as carefully as other goods. Hence, it is important to be very careful and thoughtful while searching for the right packers and movers service. And the guide below will help you with just that.
Find the Right Packers and Movers Service with our Step-by-Step Guide
<1 Make sure the mover is FIDI certified
The very first filter when searching for the right packers and movers service should be to make sure that it is FIDI certified.
What does it mean to be FIDI certified, you ask?
With members in over 100 countries, FIDI is the global alliance of international moving and relocation companies. So, what does it mean when a packing and moving company is affiliated with FIDI? It implies that the company delivers guaranteed quality service. Moreover, the FIDI affiliated companies are regularly audited to make sure that they maintain quality service.
Therefore, making sure that the agency you assign with your packing and moving is should be the first thing you do.
<2 Visit their office
This may be a time-consuming task but it is very crucial. No matter how you come into contact with your service provider, it is important to visit their office. This will help you understand their way of business. It is important to know to be able to trust their services.
<3 Do a pre move survey
After shortlisting your options, this is a very important thing to do. A pre-move survey implies surveying the company's local infrastructure, move process, and references. You should also inspect the provider's facility, material, and storage area as well. This will help you get an overview of the business model.
For example, if you are looking for the best packers and movers in Kolkata, then make sure to survey the facility of shortlisted agencies.
<4 Make sure the mover has enough manpower
Making sure that your packers and movers survive provider has enough manpower is another important thing. The last thing you'd want is to realize on the day of shifting that the manpower is too little.
Not having adequate manpower can translate into mishandling, multiple trips, and overall inefficient service. Hence, it is an important thing to take care of.
<5 Check the company's insurance policy
This is one step that many tend to miss. What would be worse than getting your item damaged and finding out that the insurance doesn't cover the loss the way you expected it to do? I'm sure no one would want to end up in such a scenario.
Therefore, always make sure to check the insurance policy of your home shifting service provider. And if the service provider refuses to tell you their policies and/or is hesitant to talk about it in detail, it's generally a red flag.
<6 For you fur buddies, plants, and vehicle
If you own any pets, plants, and/or vehicles, then you need to take care of their moving and shifting as well. Therefore, make sure that the service provider of your choice transports pets, plants, and vehicles as well. And make sure to be very clear with your special requirements in advance.
<7 Know the right questions to ask
The list below has some of the key questions that you must seek answer to before deciding your final choice:
What will be the duration of transit?
How many trucks will be used?
What type of and how many cartons would be used? Are the included in the service or an additional charge will need to be paid?
Does the packing use bubble wrapping? If not, what else is used for packing?
It is best advised to make a list of these questions and be sure to seek answers to all of them. With this, you will be able to find the right service provider.
<8 Have everything in written
Having everything written is so important. Many face losses or end up getting overcharged or poor services. There are just so innumerable possibilities of what can go wrong. Therefore, make sure that you have everything about the deal written in an official statement.
You may ask a mover for something and they may promise to deliver it but might insist on not adding that thing in the written contract. And later at the moment, you have to shift, you find out the mover didn't keep the promise. This is not an uncommon thing. Hence, you must have each and everything black and white. So, in case if something goes wrong, you will at least be able to hold the responsible person accountable.
Bottom Line
Shifting home is a process of great value. It is a critical decision that should ideally have no scope for mistakes. Therefore, one needs to be very thoughtful when finding the right moving and shifting service. With the help of this guide, we hope you will be able to find the best packers and movers in Kolkata.