Are you planning to shift your home to another city? Or are you all set to move in a new home? Let me tell you that relocation to another city is going to a hectic process for you. No matter how much ready you are, but you'll face challenges and stressful task for you and (your family). Starting from packing and moving of household items and the stress related to the safety of belongings make the entire relocation a daunting and cumbersome process. Of course, you don't want a stressful relocation, right. So, how to make home shifting a cakewalk task?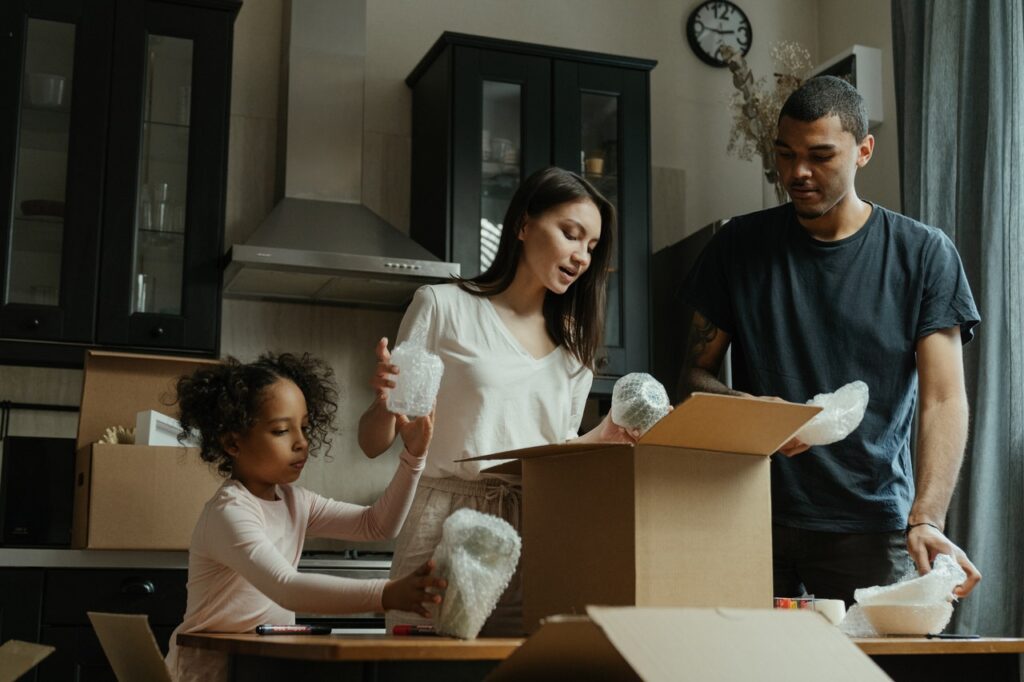 You also have the same question? If yes, this article is for you. Here you'll learn important intercity relocation tips for your household shifting,
Let's get started now.
Top intercity relocation tips for your household shifting
So, you really want to make your intercity relocation a smooth shifting, right. Follow the tips given below.
» Research about the city before relocation
Obviously, when you plan to relocate to a new city, you'll definitely have to research about that city before moving. It's always good to get plenty of information about the city to ensure better settlement for at the new location. The information you need to gather should be related to society, hospitals, schools, clinics, children parks, and many more to make your life better in a new home.
» Hire services of intercity packers and movers
If you aren't able to pack and move household items on your own, then you must consider hiring intercity packers and movers for shifting your goods if you're moving within India. The moving companies are expert and have talent in managing the entire relocation of clients. They do everything starting from packing your household items, safely loading, to transporting it to another city safely.
» Get moving insurance
Yes, if you're planning to hire a moving company then make sure you get insurance coverage from them. Not every moving company provides you insurance transit, so before finalizing any company make sure you ask them in advance whether they will give you insurance coverage against damaged item of not. Hiring such services actually save lots of your belongings and protect yourself from any unforeseen financial loses.
» Create a list of inventory
How does inventory list help you? Making a list of household items that you want move with you and that you don't want to move will help you save a lot of moving cost. Yes, inventory list helps you reduce moving charges. You can bifurcate or trifurcate household items in order to shift them with you. Moreover, you'll get to know which item is relevant to move and which one is not. In fact, with inventory list, moving companies will estimate the cost for your intercity shifting.
» Keep your valuables and documents separately
Another important tip you must follow while recoating to another city is keeping your valuables and documents separately. Therefore, you must not include items such as jewellery, perishable food items, personal documents, paints and other corrosive items in the inventory list, which you'll be sharing with the movers of any particular city of any country. So, make separate lists of everything so that you don't get confused while moving.
» Get a connection of utility services to a new location
Moving to a new city means settling from the starting, which means you'll not get utility service connection automatically unless you get it connected by visiting the office. It is important for you to get a connection of utility services like electricity, water, gas, and many others before you move to a new city. This way you will not face any problem as such in the future. Don't forget that every utility company has different norms and procedures. So, make sure to talk to them and understand everything before availing the services.
The ending note
Intercity relocation requires a more of planning and research in advance. Without planning you will end up making your relocation a hectic process. Just avoid doing that. Make sure to follow all the intercity relocation tips which I have talked about in this article. I hope you have read all of them. Don't put yourself in trouble by not following the tips. Also, don't hire yourself city's best packers and movers in Delhi to ease out relocation process.
For any query or information, you can get in touch with us. We'll be happy to solve your query.