Home relocation is an assortment of wide range of feelings; excitement and overwhelming. Shifting to a new home is one thing and preparation for entire move is another. The fact is entire home shifting is quite an exhausting and a banal task. It is not a task of a single person rather a team that can make the shifting easy going one. So, if you're planning to shift to Singapore or within the city, hiring professional house movers in mumbai will make the job super easier. What if you don't take professionals help? You may make the task hazardous one if don't follow certain things.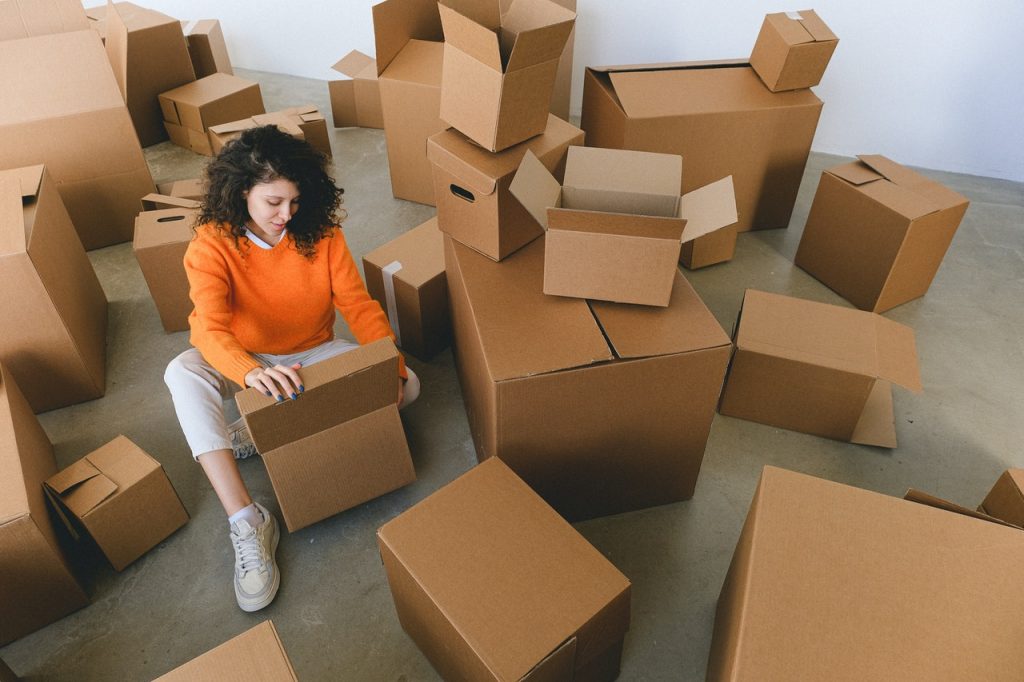 Well, not to worry when we're here. This blog is a guide on do's and don'ts of home relocation. Make sure to read the article till the end to not miss out any single information mentioned below.
Let's make a start without causing much ado.
At a glance, do's of home relocation
Below given is the list of top dos of home relocation you're going to read.
The first tip is to create a standard planning or strategy for your relocation.
A checklist is very important as it helps you know what all sort of things you will need throughout the relocation. In the checklist, you need to mention everything you will need. So, your checklist must contains:
Day and date of shifting
Timing of moving
Packing materials
Household items you will move
There could be many other things you may think of.
Once you're done with making a checklist, move on to de-clutter or shuffle items. Shuffling items room wise help you identify what items you actually want to move to a new place. If you come across any useless or waste item, forget not to throw them or sell them away.
Now try to garner packing materials (cartons, boxes, tape, old blankets, packing paper and marker) from nearby grocery shops for free. Asking neighbours or friends about the materials will not be bad deal for sure.
You know what you need to do after collecting packing materials right. If you guessed packing, you're right. Packing is the most tedious job you go thorough during home relocation. Ask your friends to help you get the job done in return you can throw a small party for them.
Don't pack every item in a single box rather use small boxes for heavy items and big boxes for light items. This way you can hold the boxes easily.
Keep a separate box for packing delicate, important, precious and perishable items. The items can be jewellery, food, important documents, credit/debit cards, etc.
Hire a truck for moving your household items is the most essential part. Without hiring truck, you can't move your household items from the sourced place to destined place right.
Don't forget to avail the transit insurance facility from a moving company. Insurance will secure the life of your goods. And if any of your good gets damage, you can recover the damage amount from the insurance scheme.
Let's now move ahead and talk about …
The don'ts of home relocation
Have a look at the list of don'ts of home shifting given below.
Never try to run into packing without a proper strategy. Without packing strategy, you will find the packing process the most hectic one.
Avoid packing delicate or fragile items with heavy or durable items. The thing is fragile items may get damaged during shifting.
Keeping the items loose inside the moving boxes will lead to damage or breakage of goods during transportation.
The truck you're hiring for moving household goods must be familiar with the shifting purpose. Also, ensure that the company is authentic and experienced.
Don't hire any moving company that doesn't have relevant years of experience in home relocation. You can't rely on them. Most of the companies make false promises, so beware of them.
Some companies make a trap to fool you by offering discounts and offers. Avoid hiring such companies otherwise your money will be lost.
Do you have huge volume of goods? If yes, then never hire a moving truck that doesn't offer you much space. It will be a waste of money affair for you. So, don't do this mistake otherwise you will have to spend a lot of money in hiring truck only.
If you have furniture items or electronic items, then don't pack them without dismantling. Why? Because it will increase the burden on packing boxes due to which your boxes might get broken. So, make sure to dismantle furniture items first.
Always avoid mixing up packed and unpacked items together.
These are the only don'ts or moving mistakes you we could think of. If you have other don'ts coming in your mind, don't forget to share them with us as well.
Over to you
Now that you have come to the end of this article, I hope you have read all the above listed do's and don'ts of home relocation by heart. We know that home relocation is quite daunting task for anyone who goes through it. But it can become much easy-going task if you follow the do's and don'ts of relocation. Also, hire the best mumbai packers and movers at much affordable prices (or the price you're willing to pay).  
If you got any query or question to ask, just get in touch with us right here.