What compels you to shift to a new state?
Reasons could be – job purpose, study purpose, family purpose, or any other.
No matter for what purpose you're planning to relocate to any other state, it will cost you a lot. Whether you're going to hit small distance relocation or long distance relocation, it will bring a major milestone alter in one's life. Since this blog is on interstate relocation that simply means relocation is going to be long-distance one. But making the interstate relocation budget-friendly is what we believe you're seeking for. The burning question is- how do you make your interstate relocation cost-effective one? Well, in this blog, I'm going to walk your through some effective ways to make your interstate relocation budget-friendly.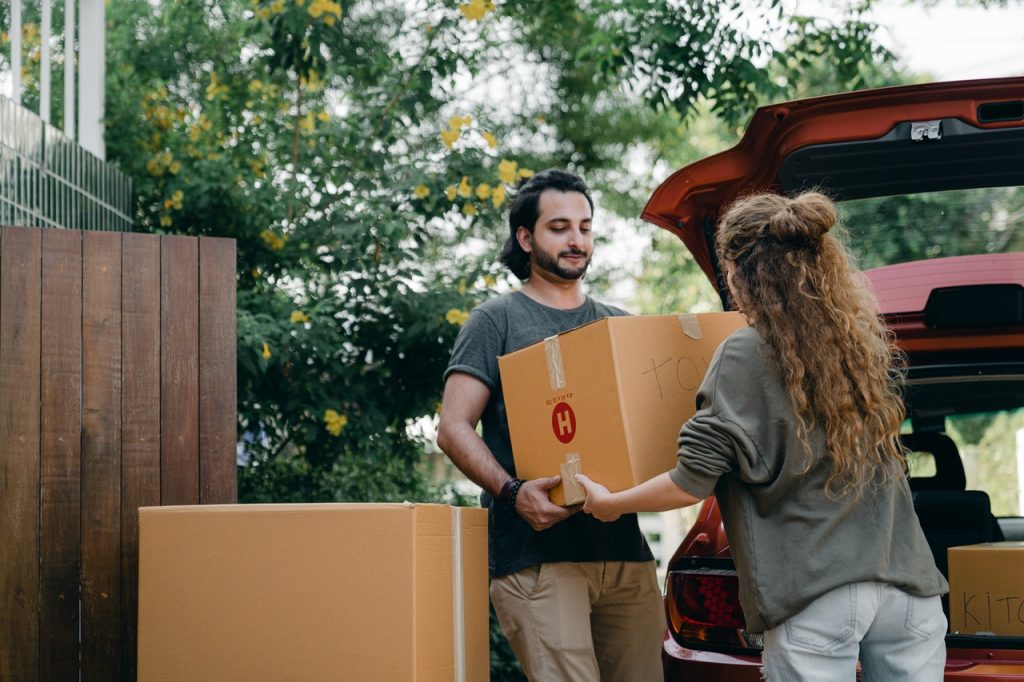 Without much ado, let's get dive in below.
Tips for budget-friendly interstate relocation
Wondering what all sort of tips you need to follow to make your interstate relocation under budget? Below listed tips might help you for the same.
📌 Plan strategy for moving
The most significant role anything plays in budget-friendly moving is making out strategy. Whether you commence a business or develop a brand, strategy is what helps you achieve business goals. Same way planning out strategy for interstate relocation will keep your moving cost down or minimise the time wasted on other tasks. In fact, removal companies in birmingham also create a better strategy for making your move easy-breezy one.
Here are few additional tips you must master over to save some amount on interstate relocation:-
Decide the best time to relocate
De-clutter your house and only take the items that you want to move to a new place.
Keep your new residency ready to move in and live in.
Considers things and know how you're going to travel interstate
What vehicle you're going to own for moving household items
Keeping above things in mind will make your shifting quite cost-effective one.
📌 De-clutter household materials you want to move
Are you going to take all household belongings to your new home? Or you want to de-clutter items? In case, you're planning to take all household items to another place that's the big mistake you're going to make. If wondering why – because moving household items in bulk will tighten your pocket and you will be charged higher. If you don't know then household items is the factor based on which movers charge you.
So, why not de-clutter your home prior to moving? If you got any unwanted and irrelevant items, make sure to sell them or throw them away. These kinds of items are not worth moving.
📌 Garner free moving boxes or packing materials
Sounds impossible? Nothing is impossible if you decide to accomplish something by giving full energy to it. Same way garnering free moving boxes for packing household items is not that a herculean task. You can ask your neighbours, friends, and nearby grocery store for moving and cardboard boxes. Even if get moving boxes under your budget, don't lose this opportunity just grab it right away. Let me tell you that moving boxes are quite expensive and if you're getting them at pocket-friendly price, then don't miss out on that. Without a second thought, just get them.
📌 Hire affordable house moving services
Well, there is no doubt that you won't hire house packing services in bath, if you're going to relocate from Birmingham to Bath. Reputed interstate movers will provide you great house moving services the way you want. In fact, they can render out supplement services that will help you with home shifting that too justifying your budget. At Citiesmovers, you get quality and best moving services at the rate you're willing to pay. The professional removals at Citiesmovers are dedicated to high quality services and delivering the 100% customer-satisfied services.
📌 Use old clothes for packing fragile items
While packing and moving, you will surely come across little to more items that you feel like selling or donating. Before you sell or donate any items, you must think of utilizing that item for packing purpose or in a way that help you with moving. For example, if you got any unwanted or old clothes that you want to give away, stop right there. Why? Because you want budget-friendly move right. For that purpose, you can utilize your old cloths for packing delicate and fragile items. Wrapping fragile items in solid material like cloths prevent them from any kind of damage or harm. So, keep this thing in mind.
📌 Don't relocate in moving season
What exactly the moving season is, you ask? Moving season basically is the season that when majority of people makes relocation to a new place, city or state. Summer is the most preferred month that makes moving season as relocation during summers is at peak.
Why? What makes summer a moving season? It is because during summers you can wear light clothes and you don't step over slushy puddles and chances of slipping on the ice get reduced. Anyway, your aim is to relocate under budget right. Considering following thing, make sure to avoid making a move in summers. Otherwise it will be an expensive affair for you.
Well, winter could be the right time for people who're looking to make interstate relocation at pocket-friendly prices.
Final synopsis
We hope that you have learned everything you were in need to know about making the entire home shifting a budget-friendly move. In this article, you came across every significant tip that will help you make your shifting affordable one. Moving on budget is quite possible only if you follow the above-mentioned tips.
Got any query or question to ask? Forget not to get in touch with us here.