Packing and moving is a fun-going process.
Don't you believe this?
Well, moving and packing brings both excitement as well as overwhelming feeling altogether. The fact is moving is a herculean process and tiresome one. Not only does it become tedious task for you but for the entire family especially when you have kids and pets at home. With kids, you get more worries about the shifting process as you keep on concerning about the safety of kids. But the truth is that, your home relocation becomes much more fun when you involve kids in the process.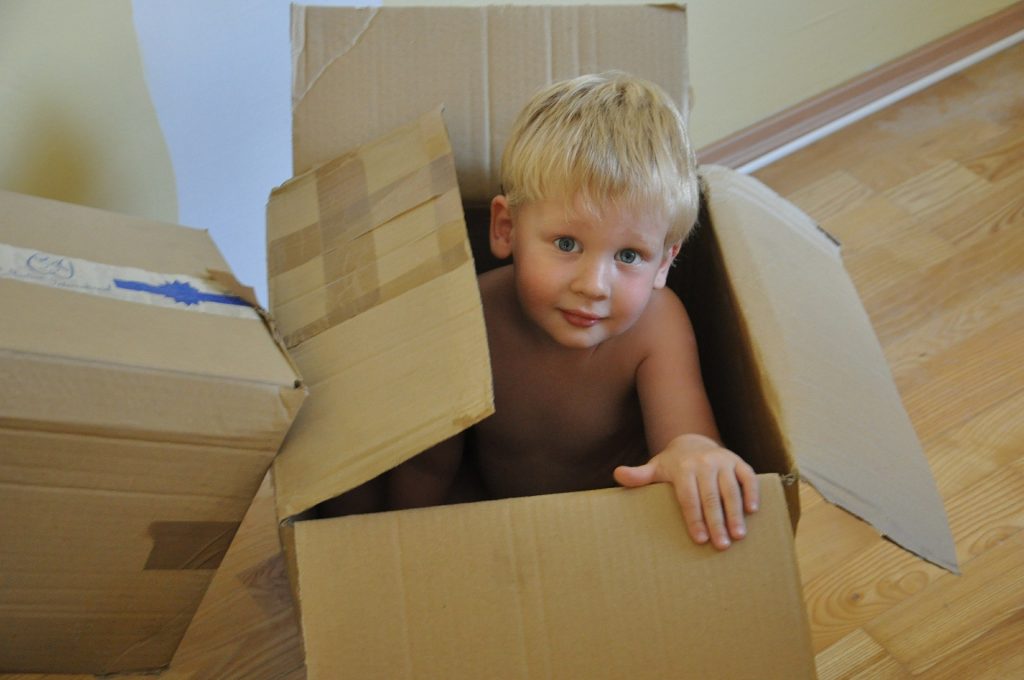 Are you wondering how? Well, this article is a complete guide on making your packing and moving process more fun. So, let's get a straight dive in below.
Smart tips to make packing and moving more fun
I'm sure the below given tips will help you make your home shifting more fun.
| Play music and keep your mind fresh
The first tip you need to follow to make your packing and moving fun task is to play music. The fact is music make your task more fun enjoyable. The activities like packing and moving become much interesting when you play music. What you can do is turn on radio and play your favourite music. No doubt, you will find yourself to be dancing. This small thing will make a huge difference.
| Start by de-cluttering items
Before you pack items, you first have to start de-cluttering items room wise. If you don't know then let me tell you that de-cluttering helps you shuffle the items which you will be moving with you to the new home. Yes, this is the process where you easily find out which item is useful and which is not. This way you can easily make the list of items you will move to another place. After de-cluttering, you can make a moving checklist for making your shifting more easy and manageable.
| Invite friends for your help
Since we're talking about making packing and moving more fun right, considering the same, you can call over your friends and neighbour and throw them a party. Not only will they feel enjoyable but also help you with packing and moving items whenever you will need. You must have heard of the phase, "a friend in need is friend indeed." So forget not to apply this phase here as well.
| Let kids take pictures of items
Before packing items, just allow your kids to take picture of items. How does taking picture help? Well, picture helps in insurance purpose. If you're hiring professional movers and packers mumbai, you can avail transit insurance from them. Moreover, taking picture is the task of kids around 8 or older than that. Kids of this age can help you with safe and secure relocation.
| Garner packing material
Are you taking help of professional movers? If yes, then you no need to concern about arranging packing materials. But if you will have to arrange items if you don't take packers and movers help. So, how do you arrange items? Firstly, try to collect items from grocery store for free. You can also ask your friends and neighbour to provide you moving boxes. In case, you don't get from them, just purchase moving boxes or other packing material from shop. Make sure to buy cost-effective and quality packing materials.
| Pack items with peace of mind
Packing can be daunting and hectic one. You may get frustrated as well. But you have to remain quiet and peaceful one otherwise you may lose control on your mind. You need to consider packing process a game zone. Yes, in this game zone you can involve your children as well. You can ask them to pack their items on your own.
| Ask children to decorate moving boxes
To make packing more fun part, ask your kids to decorate packed boxes with colours. Let your children use their creative mind to draw art on boxes. You can provide crayons or pencil colours to kids to make any kind of picture or fun activity they want to do on moving boxes. But make sure to keep one side of your box empty for labelling.
| Order pizza & noodles or any food of kids choice
Don't get exhausted in the packing and moving process. To keep your body stay fit and all going, don't forget to eat in between the relocation process. We all know that relocation is the process which can drain our energy. Since you're involving your kids in the process to keep them engaged and making the moving more fun activity, don't forget to feed them. Must ask your kids about their favourite food and order it. You always have nice option to order like pizza, noodles, Pepsi etc.
The bottom line
Packing and moving is no doubt hectic process when you plan to shift to a new home. But you can make it fin-activity and enjoyable process only if you follow all the smart tips mentioned-above. Now that you have read all the tips, what are you waiting for? Just follow and implement the tips without harbouring the second thought in your mind. We also suggest you to take help of professional packers and movers in faridabad for making your relocation an easy-breezy process.
Wish you happy, safe, secure, and fun-employed relocation!
For any query and question to solve, we're here. Get in touch with us any time.