If you're going to relocate and decided to take the packing and moving task on your shoulders, don't worry you're not alone in the boat. We know that shifting is quite hectic and bone-breaking process. And packers and movers in delhi, no doubt, make your shifting quite easy breezy task. But hiring professional movers could be expensive affair for few of you.
Feeling sad?
Fortunately, there is an option available for you. Wondering about it?
Do-it-yourself (DIY) is the best option and technique available for people who are in red and black. If used safely and effectively, you will find DIY is a fun activity altogether.
So, this guide is a compilation of smart DIY moving tips that will help make your relocation stress-free.
Let's dive in our guide below…
Do-it-yourself (DIY) moving tips for your relocation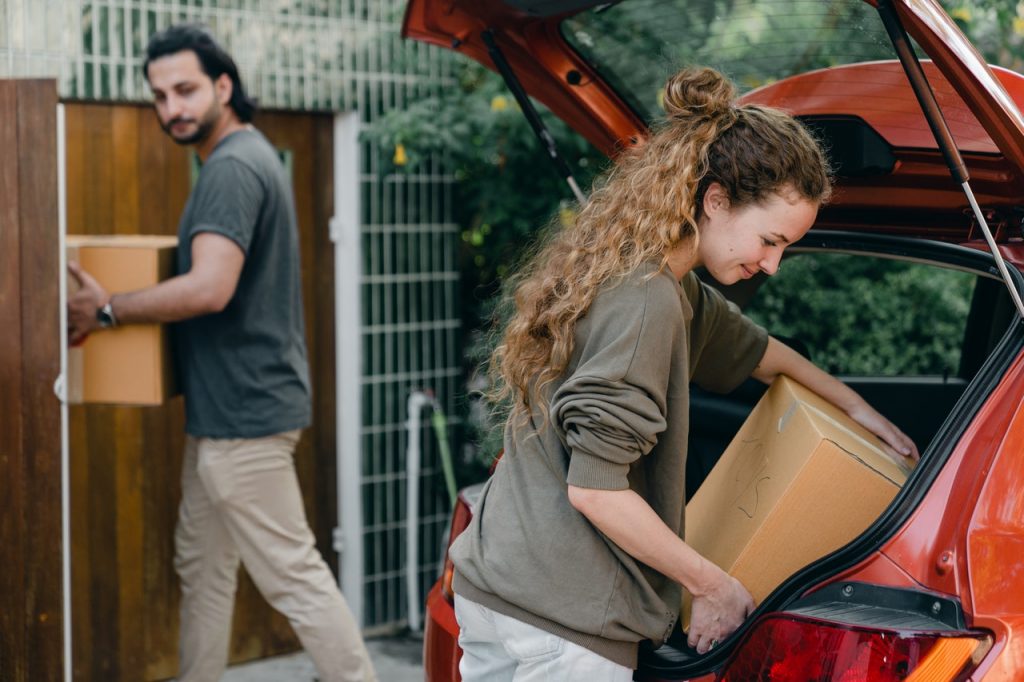 Read below the step-by-step guide for home relocation process.
Tip 1 – Create a moving checklist and budget
The first you have to follow is to create a moving checklist in which you will write down everything. For example, day and time of moving, packing material, items you want to move and other things you can think of. Moreover, forget not to mention the overall moving budget.
Don't know how to create a moving checklist? Read our moving checklist here.
Tip 2 – Decide how you gonna move
Our next tip is to help you decide how you're going to move. You're already not hiring movers and packers, but you have to hire truck for sure to move your belongings right. A rental moving truck has always been a prominent choice for DIY movers. Why? Because a right sized-truck will likely fit all your belongings. Remember not to forget the moving truck in advance to avail all the discounts and offers from the company.
Tip 3 – De-clutter household belongings
While moving to a new home, we all have this tendency to declutter (shuffle) items to know whether these are worth moving or not. Same thing you also need to perform to make your home relocation stress-free. De-cluttering items is another DIY technique you must perform. Do this activity room by room for making things hassle free and easily manageable.
Tip 4 – Get rid of unwanted items
Will you move every household item you have right now? If you do this it would be your mistake for sure. Why? Because there are many unwanted and waste items that you will not need in new home. Throwing unused items and selling irrelevant items will save you moving cost.
Tip 5 – Garner packing material
Next tip you have to follow is to garner/collect packing material. What all sort of packing material you actually need for packing items? Let's have a look at the list given below-
Carton or moving boxes
Old blankets
Packing papers
4-5 rolls of packing tape
Tape gun or glue gun
Mattress bags
Marker for labelling items
And the list goes on as per your requirements. In fact, you can garner moving material from nearby grocery store or neighbour or friends as well.
Tip 6 – Now start the packing process
Once you're done with gathering packing materials, your next move is to pack household items in orderly manner. Let me tell you that packing is a long process which is going to hectic one. Our advice for you is to start packing almost 1-2 weeks before so that you get enough time for what to pack and what not to pack. Below given are top tips you must consider while moving your items, which include:
Using different types of moving boxes
Start packing room by room
Always use packing paper
Use bubble wrapping for delicate items
Tape your boxes tightly
Keep heavy materials in small boxes and vice versa
Don't forget to label your boxes
Tip 7 – Get moving equipment
Since we're talking about DIY moving tips, you have to arrange moving tools and equipment to move your heavy furniture items. If you hire a moving company in gurgaon, the professionals will carry their own equipment for moving items and loading them into truck. But if you aren't hiring then here are few moving equipment you will need to arrange on your own which include:
Ramp
Furniture dolly
4 wheel dolly
Furniture pads and blankets
Extra straps and tie down
Ropes to entangle household items
Guys, you're going to need these items if you want to make your shifting easy-going and stress-free one. These tools help you easily carry items on wheels rather than carrying them on your own.
Tip 8 – Avoid packing harmful items
You don't want any kind of mess during home relocation right. You don't know but some things are quite hazardous during home shifting. The best idea is to move them separately. Here are few things which you ought to avoid packing and the list includes:
Ammonia
Fire extinguisher
Auto batteries
Paints and varnishes
Heating agents such as sterno
Chlorine granules
These are some items which you need to pack separately. The separate packing will help you manage things carefully.
Over to you
Home relocation is no doubt a stress-free process for anyone. There is so much you need to manage which we believe you can't manage on your own. But now that you have read smart DIY techniques, we ensure that you'll surely experience the most mesmerising relocation ever. But don't wait to hire the best moving company from Citiesmovers.
Got any query or question? Why not get in touch with us here.