Are you planning to relocate your home or your office maybe? Relocation means you will need multiple numbers of boxes to pack your belongings. If you are planning to hire packers and movers in delhi, they will be taking care of everything. But, if you want to do the packing part DIY, you need to arrange the boxes yourself. As they say "Nothing comes for free" but boxes does. So, if you are wondering from where you can get free boxes for moving, just bear with me till the end of this article. This article will tell you about some places you can get free boxes.
Curious to know? Let's hop in
Places to get Free Boxes for Moving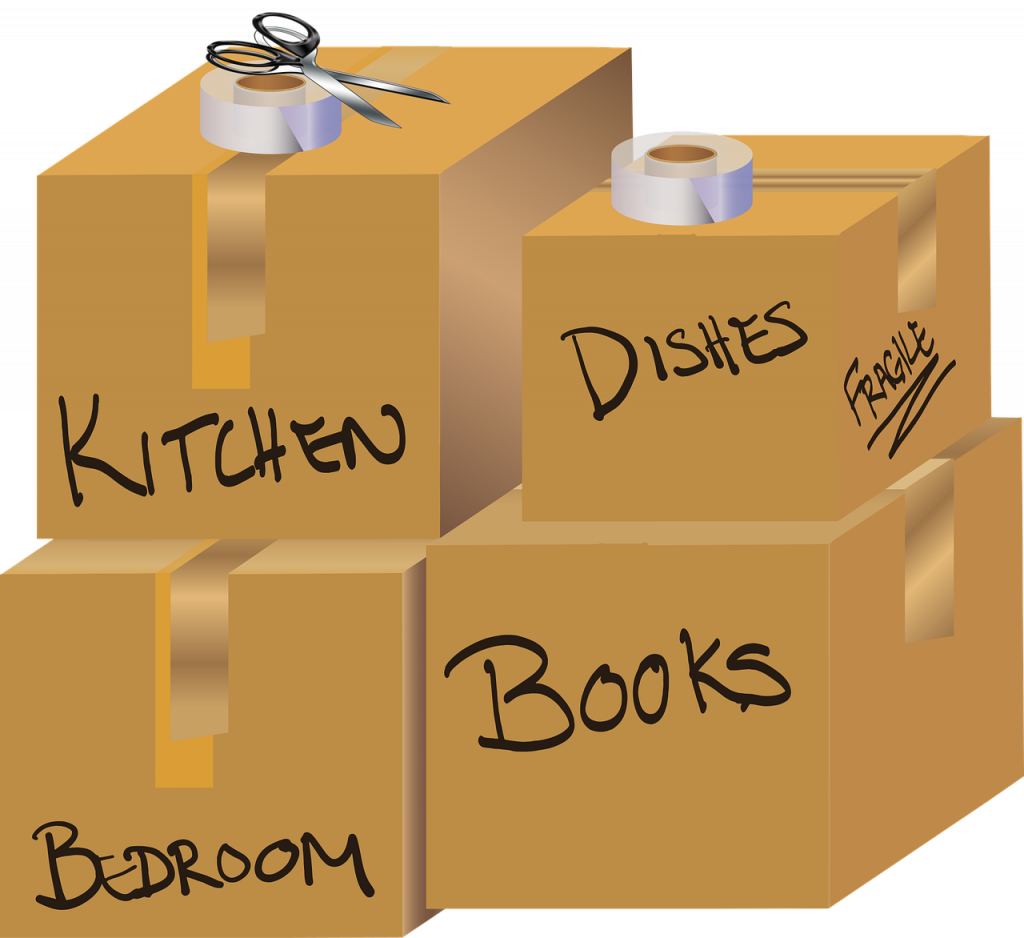 Let me set the record straight, there are many supermarkets and stores that provide free boxes for moving. How do they do it? They have plenty of spare boxes that are no longer useful to them. So, they make them available for people.
So, are you ready to find out the places where you can get free boxes for moving? I guess you are. Let's take a look at them
✔️ Big supermarket stores
Some of the most popular "go-to" supermarket stores are Walmart, Big Bazaar, 7 eleven, IKEA and more. These are the places where you can get packing boxes for free. You can simply go to one of the stores and ask them if they have spare boxes. It is better to go early in the morning or late in the evening because that time restocking of shelves is usually done. You have to reach the store before they take the boxes away for recycling. Fruit and alcohol boxes would be the best choice for you as they are large and strong, best for moving delicate and fragile items. Here is How to select moving boxes for packing items?
✔️ Grocery stores
This is the most accessible place for you. Local grocery stores of your town many times have some unneeded boxes that they usually sell to ragpickers. So, it's better you ask them to give those boxes to you. They want to get rid of those old and unrequired boxes. One very good example here is liquor boxes. These stores are not that large like supermarkets due to which they don't have enough space to keep the older boxes that are no longer needed.
✔️ Discount offering stores
Also known as Pound stores, they are stores which sell goods of low value usually in bulk. They have plenty of spare boxes which they don't use. You can just go to one of those stores near you and can ask them to give some of the boxes to you. Even if they don't have boxes at that particular moment, you can ask them when the boxes will be available. Then, you can come back at the particular date or time.
✔️ Bars and diners
You can easily find alcohol boxes in bars and in your local diner. But, there is no guarantee how many boxes you will find there. Anyways, you can at least try! Local diners also have spare boxes of fruits, vegetables and other stuff. You can visit a local diner and get those boxes for free from there.
✔️ Bookstores
If you are a bookaholic like me, I can understand the worry you can get when you have to pack your books for relocation. You want to place them carefully in the boxes so that they remain there without getting any damage. So, the best place to find boxes for packing of books is bookstores. You can visit bookstores like WHSmith etc. and get some free boxes from there to pack your books.
✔️ Recycling shops
If none of the above-mentioned places helped you in getting free boxes, recycling shops is the place where your search will end. This is the resting place of all unneeded items including boxes. You can go to a recycling shop in your area and get packing boxes for your move. Here you need to check the boxes carefully as they don't reach recycling shops in good shape.
✔️ Café
You must have hung-out with your friends in Café Coffee Day or Starbucks right? Did you know they are also the place where you can get free boxes for moving? Starbucks has committed to reduce their carbon footprint by recycling and providing environmentally-friendly services. You can just visit one of their outlets and ask the staff to hand over some boxes to you. They may have small boxes but they are also useful for packing small items in your house.
Wrapping it up
Moving is a hectic as well as an overwhelming process. It requires careful planning and preparation. But the good news is you can get free boxes for moving from the above mentioned places. If you want to keep yourself away from the struggle of going to these places to get free boxes, you can consider hiring packers and movers in noida. Their professionals will make your relocation process hassle-free.