Packing and moving to a new place, city, or country is quite hectic process starting from packing household items to moving them to the destined place. Everything requires proper surveillance on items and transportation so that the process of relocation can become much easier. Do you think it is that simple without taking help from packers and movers?  No wonder a lot of people take help of professional packers and movers to make their relocation a cakewalk.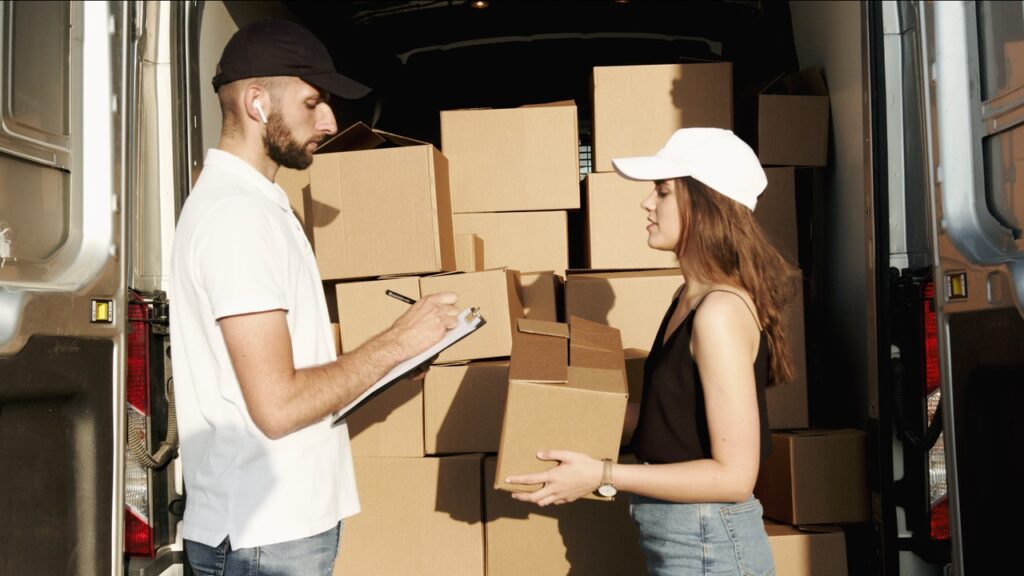 Undeniably, there are many companies' available providing packing and moving services at best possible prices. However, it's a best idea to go with packers and movers but not all of them provide top class services. Therefore, before hiring packers and movers, you must know the benefits and drawbacks of packers and movers.
So, let's start and talk about them.
Benefits of packers and movers
✔ Safe packing with quality materials
The very first benefit of hiring packers and movers is that they use quality packing materials. When people pack their own items, they usually buy material that are cheaper and compromise with the quality. This is where packers and movers companies play their role. They make sure to provide safety of products to clients while using quality packing materials.
✔ Easily load heavy items
Bed, refrigerator, almerah, sofa set, and many other big items of house can't be loaded easily without taking help of professionals. The professional packers and movers are well skilled to take care of goods like these in the transport. Additionally, they use gear tool to lift the items easily.
✔ Insurance coverage
One of the great benefits I like by hiring packers and movers is that they provide insurance coverage against any damaged item. No doubt, shifting goods has its own risk and professionals are very well aware of it and insure every item include in the inventory. Therefore, you no need to worry about anything.
✔ Safe transportation of items
Not only packers and movers keep an eye on packing and loading or items, but also ensure the safe transit. The professionals make sure that the inventory is safely packed with multiple layered to prevent any damage from happening.
✔ Save you time and energy
No wonder, relocation is most time consuming and energy draining process if you do it all alone. But moving services can spare a lot of your time. You just need to tell them the day and date of moving then they will do the rest.
✔ Peaceful relocation
Yes, peaceful relocation is another added advantage of hiring packers and movers. No doubt, relocation makes your life hectic and the burden put upon your shoulder is quite tedious. Therefore, professional packers and movers lift burden off your shoulders and make the whole relocation process a soothing experience.
The drawbacks of packers and movers
✘ Expensive services
The first drawback of hiring packers and movers is that services can be bit expensive. Well, relocation charges vary from place to place and prices also depend upon inventory size, distance, and transport. That's why not everyone is able to hire best packers and movers in Nashik.
✘ Less trust
No doubt, it takes a great of trust to let any third-party to handle your belongings or personal items. You can't let others to control your items without building trust. Therefore, here you may be little fearful of the risk of theft or broken belongings. That's why you may face less trust here.
✘ No control over moving
Another disadvantage is that you just choose the day and date of relocation, and rest of the things like packing, moving, loading, and relocating to a new place is in company's hand.
✘ Bound by agreement
Obviously, you're hiring a third-party to take care of your items to move to another place, company will definitely bind you with an agreement. For instance, if you encounter any late crisis, then you just can't change the moving date without consulting with the company.
To sum up
Relocation is most dreadful process, no doubt. But now that you have read the benefits and drawbacks of packers and movers, you're good at making any decision whether to hire them or not. Well, I would say hiring professional packers and movers in Nashik is a worth deal, you won't regret in the future. In fact, the majority of advantages are more than drawbacks. So, you can easily go with best packers and movers in your city.
Also, get in touch with us if you got any query.