No matter which city, place, or country you're moving to, finding a right and genuine moving company is always a big task to undertake. Relocation to a new city is not at all an easy process. To make it a cakewalk, a moving company are hired. From hiring long distance movers with packing materials and rented truck, you need to consider a lot. Still, one question hovers in mind which is 'how to fire and what to look for in a moving company?'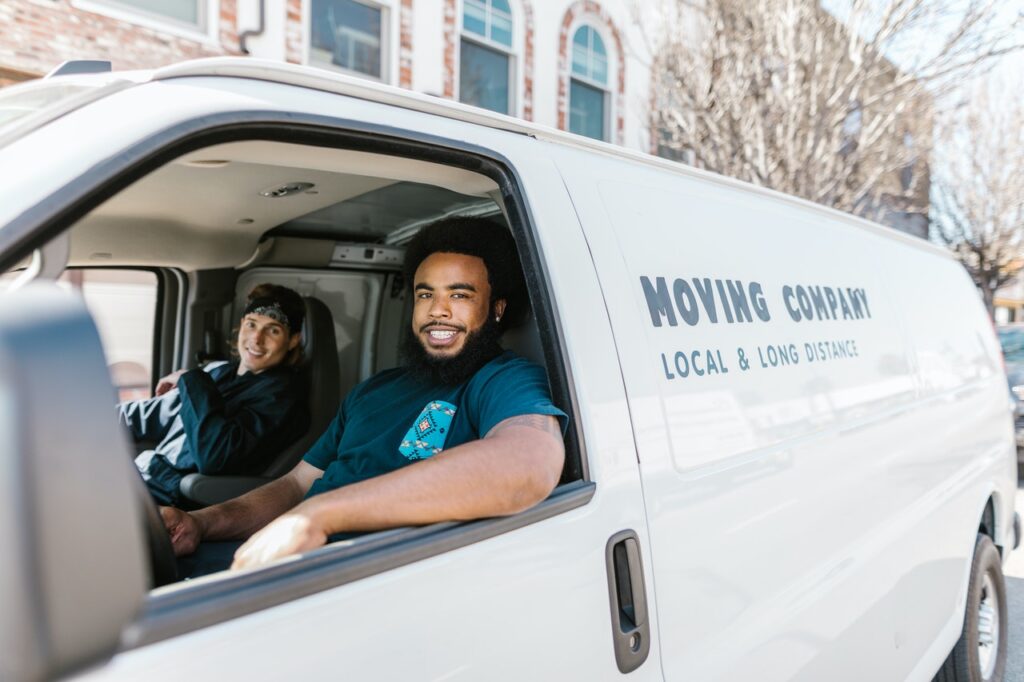 If you have the same question in mind, then you made a worth decision reading this article. Why? Because in this article, I'll talk about the simple hiring tips that will help you find the best moving company.
Let's start and look at the tips given below.
Here are best 7 tips for you to hire a moving company
1. Look at the work of experience
Experience is one of the first things that you should focus on. Relocation to a new place is all about moving your household items and taking care of delicate things. Hiring an experienced moving company ensure that all your items are safely moved to a destined place. No matter you're hiring professional movers for local move or long distance; make sure every professional has relevant experience in the same field.
2. Licensed, insured and verified company
Can you hire any company without having official license or registered documents? No. Hiring such companies means dealing with a big risk to your entire moving process. Whenever you move to another city or country, make sure the professionals you hire are registered with certified moving company. This ensures that you're dealing with authentic service providers.
3. Access to right moving tools and equipment
Another thing you need to look at in a moving company is access to tools and moving gears to pull off a masking task. Tools are very helpful for professionals to deal with packing, loading and assembling items safely. And when the mover has a good stock of quality equipment, they easily accommodate items even at the last minute. Additionally, check whether the company has their own moving trucks or they use rental trucks to complete the moving tasks.
4. Types of relocation services offered
Not every moving company offers all the moving services. For example, some companies offer warehouse services, and some don't. Therefore, it's always a good idea to check the kind of services company offers and also ask whether they offer relocation services or not. Moreover, you can also check whether the moving company has sufficient manpower and equipment to fulfill your moving requirements.
5. Look at their customer reviews
Customer reviews plays a significant role when purchasing or hiring anything online. Before you hire any agency, make sure to read the reviews and ratings of the previous customers of movers to check the genuineness of the company. Even you can read the customers' testimonials on different websites to know whether they're satisfied with the company services or not.
6. Ask your friends or relatives for reference
Friends and relatives play a huge role in hiring the best moving company in Hyderabad. Sometimes, it happens that you keep searching on Google and still don't find the relevant result for your moving needs. Even looking at the telephone directory is challenging and time consuming process. But asking directly from friends and relatives saves you time and suggest the best company for your relocation.
7. Serviceable areas of the company
Serviceable area means the places, cities, or countries; the company provides their services in. Suppose, you wish to move to Kolkata, then you need to hire movers and packers in Hyderabad which offer services in this city. So, before you hire any company, make sure to confirm with them the areas they provide services that you're looking for, you're golden!
Over to you
Lastly, I want to say that it's kinda cumbersome process to enlist what you should be looking for in your movers as everything entirely depends on your needs and requirements. In fact, when your moving requirement changes, the answer for the best moving companies also changes. Ultimately, your goal is to get your items shifted from the place to the destination point. But follow these simple hiring tips whenever you hire movers for you.
Also if you got any query to solve, just get in touch with us. We're her to solve your queries.