Moving box is something you will definitely need when relocating to a new home. Do you agree? Without having moving boxes, you can't move household items. For your grocery items, kitchen utensils, books, clothes, toiletries, and many other stuff require moving boxes for packing. One thing is clear that without moving boxes, you can't move. Now you can determine how important moving boxes are for packing household items. But which box is suitable for which item, that's the main concern here. How to choose moving boxes? This is important to know if you're planning to relocate to a new place.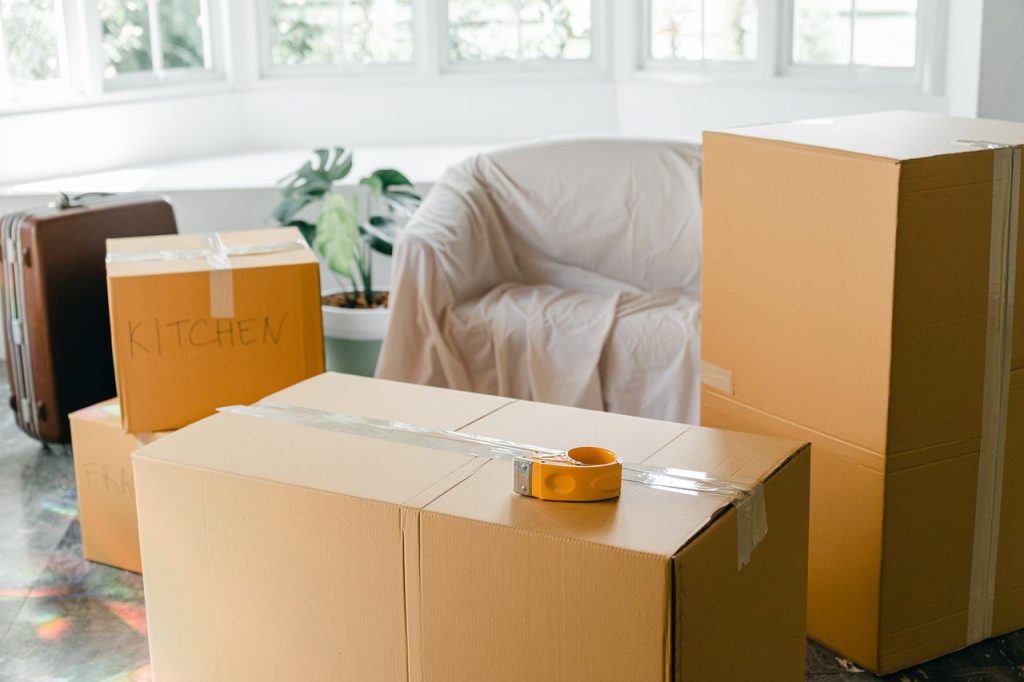 If you're looking for right moving box (Select moving boxes) to pack items, then be bear with this article till the end. Let's now look at the best and smart tips for choosing the right boxes for moving.
Most effective tips to select moving boxes for packing items
Guys, below I'm going to talk about the tips which will help you select the best moving boxes for packing items:
✎ Standard size moving boxes
Standard moving boxes generally come in sizes from small to large to extra-large based on the type of items you want to pack. Use small moving boxes for packing items like books, DVDs, CDs, kitchen utensils, gadgets and toys. Medium boxes can be used of packing decorative items. Use large boxes for packing small appliances, drapes, bedding, and small pillows. And extra-large boxes can be used for pillows, comforters, sport equipment, and other items.
✎ Special boxes
As the name suggests, special boxes are used for items that need special care and extra protection. For packing clothes, you need big box with rod across the top for hanging cloths. There are special boxes available for packing for glass items/fragile items like cups and mugs. In fact, there are many more special boxes made for packing electronic items as well. Let me tell you that special boxes are generally expensive. The professionals providing house moving services in delhi use special moving boxes for packing fragile items.
✎ Mirror cartons
Do you have glass items or mirrors? You can't risk delicate items by packing them in any random moving box, right. That's the reason there are mirror box available in the market. Not only are these boxes used for packing mirrors, but also you can use them for packing paintings, framed pictures, and other wall hangings. The professional and good movers will first pack your wall hangings and then keep them inside the box safely.
✎ Mattress boxes/cartons
Another tip to find the best moving boxes is based on mattress, quilt, blanket, and other essential items. Yes, if you don't know there are moving boxes available for packing mattress as well. There are many moving companies that use boxes for packing mattress. And one such company is based in London. Yes, the moving company in delhi uses boxes for packing mattress to protect against dust, dirt, and harsh weather. If you avail movers' services, then you no need to worry about packing items. But if you're packing on your own, make sure to pack boxes with proper taps.
✎ Buy pocket-friendly boxes
One thing make sure when you buy boxes is that moving boxes must be pocket-friendly. Yes, buying moving boxes that come under your budget will make your moving cost-effective one. Sometimes, you don't have much money to buy expensive boxes, but always ask for discount and try to negotiate whenever you're buying boxes from. Here I would only say that avoid buying expensive moving boxes. Some people also sell boxes at high prices.
The bottom line
Selecting the right moving box for packing items can make a huge difference between a bad move and successful move. In this article, I have talked about selecting different moving boxes for packing different type of items. Remember one thing- keep small/light items in big boxes and heavy items like books in small boxes so that you can easily pick and lift them up. I hope you found this article helpful. If you need packing materials and packers and movers in delhi at affordable prices, Citiesmovers should be your go-to.
For any query and information you want from us, consider to get in touch with us here.