From education to dream job, marriage, and so—people shift to different cities for many reasons. In any case, shifting your home is one of the biggest decisions you take in life. For one, it is very important to be well informed about the city you are shifting into. And that's why today we are going to tell you what you should keep in mind when shifting to a new city. So, read this post to the end and find out!
Moving to a new city isn't generally as easy and smooth as they show it to be in TV series and movies. You don't just find a good movers and packers service as easily as that. Not to mention the trouble of finding the right location and place to live in. Basically, shifting home to a new city is a huge task. Therefore, it is important to make sure that you don't take it lightly.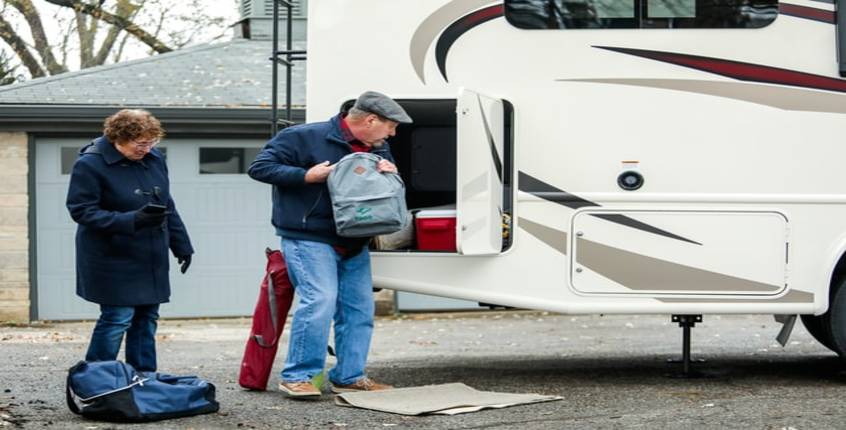 Before moving into an unknown city (again, unlike TV shows and movies) you don't just move there the first time with all your luggage and stuff. You need to learn about the city, the expense of living there, its culture, and so much more. And to help you out with that, we have curated a list of things that you should take care of when moving to a new city.
Things to Keep in Mind when shifting to a New City
📌 Find out the living expenses of the new city
The first and foremost thing to do when moving to a city is to find out its living expenses. The cost of living differs from cities to cities. Therefore, you need to make sure that you are prepared to live in the new city of your choice given your source of income. If you are shifting because of a new job opportunity, make sure that your salary can provide for a good standard of living in the new country.
Estimating the cost of living expenses in a new city can comprise of the following:
The prices of buying/renting properties
Expenses required for commuting in the city
The prices of essentials like groceries, petrol, etc.
These are just some of the examples of things you need to consider in order to estimate the living expenses in a new city. This will play a great role in your decision of shifting.
📌 Minimise your belongings
Packing your stuff and moving it to a different city is an intensive task. You have to organize everything, then have it packed, store it in the vehicle, and moved to the other city. But it doesn't end there. Then you have to get your stuff unpacked again and organize it in the new house.
In this process, you will find how many needless and useless things you have. However, if you do it at the end moment, you might not get the time to get rid of those things properly. Therefore, it is best advised to declutter and get rid of such things beforehand. This way, you can save big bucks on your packers and movers services. Not to mention the saving of time.
📌 Find the right packers and movers service
Another important thing to keep in mind is to find out the right packers and movers service. It is best to be prepared in advance. So, make sure that you connect and deal with the service provider long before arriving in the city.
But how to make sure that the packers and movers service you chose is reliable and right for you? There are many in the market that claim to be good but well—they are most of the time aren't as good. Hence, it is important to research your service providers carefully. And only then will you be able to find the right service for you. If you don't take care of this one, you could have your precious items damaged, get overcharged—and there is a lot that can go wrong.
Suppose you are moving to Mumbai. Then to ease your burden of research, you can check out the best packers and movers in Mumbai on reliable business directories.
📌 Examine your transportation options
Examining your transportation options is another important thing to do when shifting to a new city. If you have or plan to have your personal vehicle or you plan to buy one, then you will have to figure out your storage and parkin options.
On the other hand, if you plan to move around in public vehicles, then you need to understand the public transportation system of that city. There are the following things to consider:
Local trains, metro trains, public buses—what are the options available?
What are the prices of different public transportation modes?
Considering the cost and value, which mode of public transportation is best suited for you?
This way, you will be able to make sure whether using the public transportation of the city is feasible or not.
📌 Research the city and neighborhood
You can only truly tell of a city or a neighborhood once you have finally shifted there. However, it is best to do some research beforehand. The list given below will help you understand your new city and neighborhood better:
Familiarise yourself with the socio-political, economic, regional, geological condition, etc. of the city.
Make sure the city is safe, has the basic amenities easily available for the public, and so on.
Your neighborhood should be the right distance from your working place/college (or whatever you are shifting from)
Make sure your neighborhood is safe, clean, and has all the facilities available that you deem important.
So, these were only some of the examples to guide you one how to research your new city and neighborhood.
Final Word
Moving to a new city is an intensive task. There are lots of things to take care of that it is quite hard, to sum up at once. Hence, we have developed this guide so you can take care of the most important things when shifting to a new city. It basically comes down to familiarizing yourself with the city and your neighborhood thoroughly. Moreover, make sure to find out the best movers and packers in Mumbai services in the city beforehand.