So, you have finished the overwhelming task of relocation. Now what? Is there anything else to do? Yes there is. Multiple boxes are used to pack your belongings for moving. After you are done with the move, you will be unpacking those boxes and what you will end up with is a tall pile of boxes. Nobody wants to keep junk in their houses or offices. So what you can do with those boxes? Is there a way to reuse them? Can you reuse them creatively? Well, the matter of the fact is that you can. How? You will find that out in this article, just bear with me till the end. Here is how to reuse moving boxes after the move.
Let's dig right in
Tips to Reuse Moving Boxes after the Move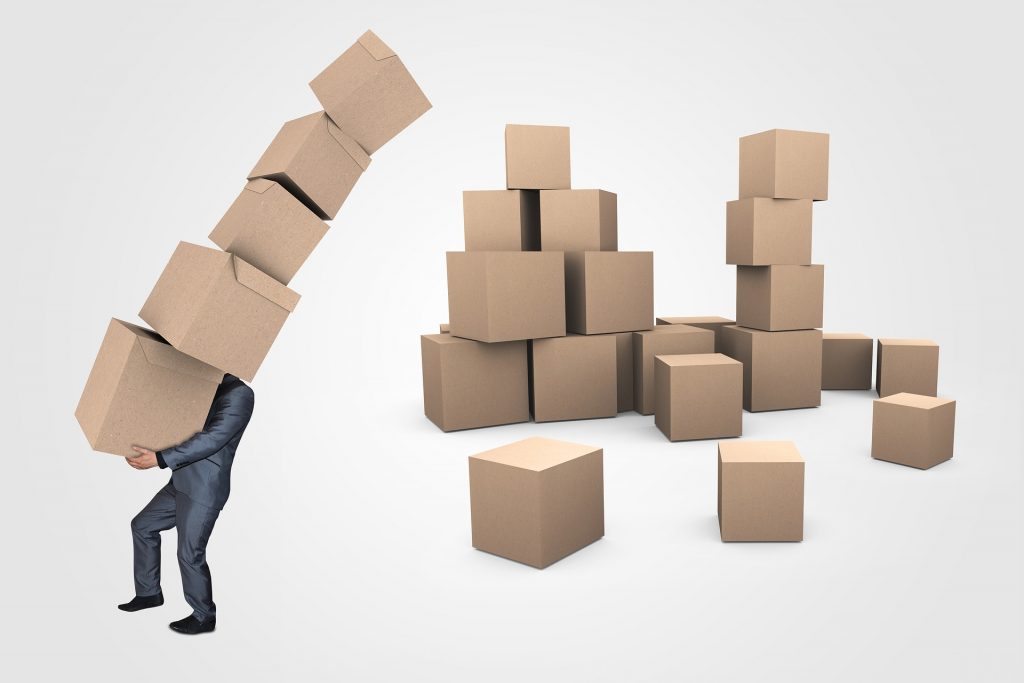 If you are into art and creativity, you can reuse boxes in many ways. Here are some tips to reuse moving boxes after the move
✅ Tags for different objects
You must be having different items in your house. Sometimes things can get mixed up and you won't be able to recognize what is what. For instance, if you are packing gifts or presents, you will require some gift tags so that you don't forget what you packed inside which box. In that case, you can cut the boxes in small parts and make beautiful tags out of them. Then you can use those tags to tag those gifts so that they don't get mixed up. How to select moving boxes for packing items?
✅ Create toys for kids
You can use the boxes to create toys. You can make some DIY toys from the cardboard boxes. For instance, dolls, car, house etc. Besides that, if you have a pet at your home, you can even use the cardboard boxes to create a small house for your pet. You can make it more attractive and creative using paints and decorating materials.
✅ Use them while painting
If you are planning to renovate your house, you will definitely be repainting your walls. For that, you can use the cardboard boxes to protect the floor from getting stained with the paint. Boxes can be used while doing the cleaning work as well.
✅ Put them in the store room
You never know when you could move next. So, to avoid going through the whole process of getting the boxes all over again, save the boxes you have in the store room. These boxes will be useful to you the next time you move. By saving them for the potential future move, you will save yourself from spending money and time to buy them again.
✅ Use them for decorations
This is another way you can use moving boxes. If there is a birthday coming up or maybe a festival is around the corner, but you don't want to spend money for decoration, so you can use boxes for making decorative items. You can do some art and craft with the cardboards. You can make greeting cards or you can cut them into Happy Birthday or Happy Marriage Anniversary inscription. If there is a festival coming up, you can use the box for their decoration as well.
✅ Use them for storage
You may or may not have a store room in your house. Even if you do, it is possible that there are some goods that you don't use that often. Or maybe your store room is full and now there is no room left for the storing of rest of the goods. In that case, you can use these cardboard moving boxes as storage boxes. You can put the left off items in these boxes.
✅ Use them as garbage bags
After the home relocation if you have unwanted or unneeded stuff with which you don't know what to do, you can use the boxes as garbage bag to store that unnecessary stuff which you can sell at the local junk store or you can simply throw them into the garbage vans.
Wrapping it up
I will wrap this article up by saying that it is always better to reuse stuff which will make your relocation environment friendly. And if you don't have any need of those boxes you can simply drop them off at the recycling center so that they end up getting either reused or recycled. You can use the above mentioned tips to reuse those pile of moving boxes after your relocation. Best moving company in delhi will help you with your home or office relocation.