The task of home relocation is a tedious one. On top of that, you need to be very careful—with your lists, your choice of packers and movers service, and so on. A little mistake can translate into many horrors—getting a precious item damaged, getting overcharged, delivery issues, and what not. Therefore, one needs to be very thoughtful when planning for home relocation. And to help you out with that one, we have curated a list of the important dos of home relocation. So, read till the end.
Shifting home is not only a physical process; it is as much a mental process. We have special sentiments attached to the place we call home. Not to mention how inevitably it burdens our pocket. Hence, with so much on the line, one needs to make sure to have a smooth shifting experience. And for that, you need to strategize accordingly.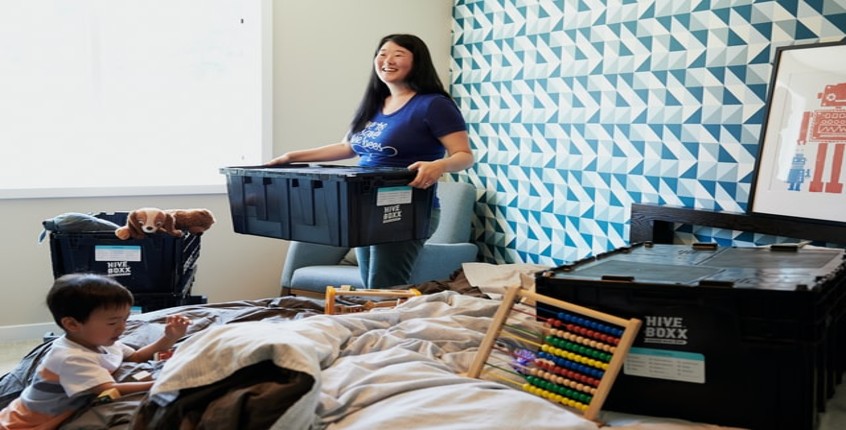 Now, the question is how to do that? And to answer that, we have curated a list of some important does and don'ts that you should take care of while relocating your home.
Home Relocation— The Dos
There are certain things that you shouldn't miss to do when moving to a new place. It is as listed below:
>>Plan in advance
It is very important to plan in advance. Not planning in advance is one of the biggest mistakes that people make when shifting to a new place. Planning in advance allows you to do everything not only effectively but also efficiently. Not to mention, how you can save costs. So, start sorting out the following things weeks before you actually move:
Make a list of your items. This will help you identify things you don't need anymore and also things that you need to buy.
Start looking for packers and movers in Bangalore. The earlier you start at this, more the options you will be able to pool. And hence, you will get more time to research your options properly leading to a thoughtful choice.
Inform your utilities providers (like milkman, electricity and water departments, TV cable service provider, and so on) at least a month before shifting. This will save you the trouble of doing it at the end moment when there would be more crucial things at hand.
>>Sort your stuff
When you will make list of your items, you will find many items that you don't need anymore. When shifting to a new place, it is best advised to get rid of the unimportant items already. So, if there is anything you think you don't need anymore, get rid of it. Decluttering is very important. Sell it to scrap-dealer or throw away items that are broken or not working. Donate or sell the stuff that is in perfect condition but you don't need them anymore. This way, you will able to shorten the list of things that need to be transported. And hence, you will also save money and resources that'd be spent on their moving.
Apart that, you may also be able to identify the need of buying something new when you shift to your new home. So basically, sorting your stuff out in time can just be very helpful.
>>Research packers and movers
Another very important thing to do is to research packers and movers. It is not only important to do it in advance but also to be very thorough with it. The whole point behind suggesting that you should research packers and movers in advance is that it will allow you the time to do so thoroughly yet easefully. Get quotations from different companies. Do a pre-move service with your shortlisted companies. Learn about their insurance policy, delivery options, warehouse and storage facilities, methods, processes, and so on. This will allow you to choose a service that gives you the best value for your every penny spent.
>>Make sure to get your items insured before moving
In some cases, your packers and movers company will provide you with the insurance of your good. In other cases, such services may not be included and hence, you'd need to get your items insured from a third party. And just like the way you should research your packers and movers, you should also research your insurance provider. So, this is also something you should start preparing for at the earliest. Hence, before zeroing one out, make sure to have checked at least a few other options.
>>Get your utility supplies and services disconnected before moving
It is important to get your supplies and services disconnected before moving. I have already talked above about the importance of informing your service providers in advance. However, it is not a one time job. On a convenient distance from the day you actually move, make sure that all the services like electricity, water and gas supplies, TV cable connection, newspaper vendor, milkman, and grocery services etc. are disconnected or discontinued by the time you move. Or else, you might end up paying for the services even after you are not using them anymore.
>>Your new home should be well furnished before shifting
Another important thing when moving home is to make sure that your new place is well furnished. You need to make sure that your new home is in 100% inhabitable shape. Or else, it can get very difficult to settle into it. So, make sure that it is done with all the renovation and furnishing requirements beforehand. This will make your process of settling in smooth and hassle-free.
>>Get the utilities running in your new home before shifting
Another very crucial thing to do is to make sure that your new home already has all the essential utilities running before you shift there. Electricity, water, and gas supply are some of the most important things. Hence, you should finalize it all beforehand.
>>Figure out other important services for your new home
Milkman, newspaper vendor, TV cable service, electrician, house help, etc. are some of the other important things that one would need in their house. Hence, it is best advised to figure out such services beforehand. Or at least, you should already have a list of such service providers before shifting so that you can get these services operative as soon as your shift.
Final Word
Be it moving to a new country, city or just changing locality within it, the process of packing and moving is inevitably tedious and expensive. Therefore, it is important to strategize for it thoughtfully. With our list of the dos of home relocation, we hope that you will be able to plan and execute your way to your new home in a smooth and pocket-friendly manner.