From the day you decide to move your home to the day you actually settle in your new home, it's just a series of many tasks. Home relocation is inevitably tiring and expensive. However, it is also a task of great importance. And to make sure you shift into your new home in the least hiccups, you need to avoid the commonly made mistakes. Wondering what those are? Then read this article to learn about the don'ts of home relocation.
From looking for the right relocation services to doing a pre-move survey, getting various quotations, sorting your stuff out, renovating the new home, unpacking your items, and so on—there are just so many tasks involved in the process of shifting home. In any case, even a little mindlessness can cause many problems—getting your precious items damaged to find that insurance doesn't cover it, getting overcharged, not getting the right service on time, etc.— which can ruin your whole experience of shifting to a new place. And we're sure no one wants that.
What to do then? Well, we have already talked about important things to do when shifting your home but in this article, we will talk about things you shouldn't do.
There are some commonly made mistakes by people during don'ts of home relocation. And we are going to name them so you can avoid making those mistakes.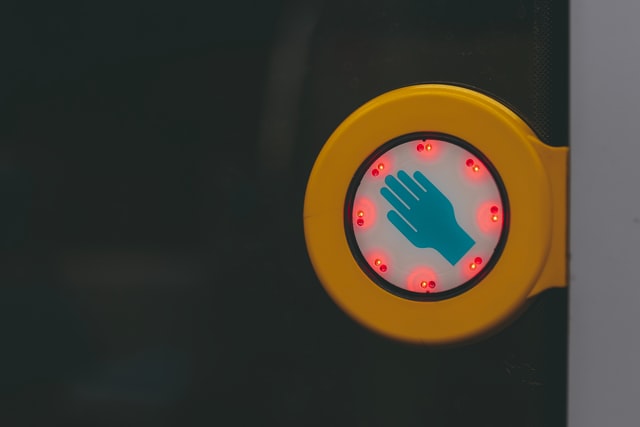 The Don'ts of Home Relocation—Things to Keep in Mind
✘ Don't start too late
One of the biggest mistakes that people make is starting too late. The moment it is finalized that you are going to shift, you should start preparing. Ideally, you should start weeks and months before your actual moving day. Packing everything at home is a huge deal. Starting at the last minute can lead to a very haphazard packing and moving process. You need to give proper time to sort your items. Apart from that, there are also many other things like creating a list of packers and movers, deciding the right time to move, chalking out a strategy, creating a budget, informing your current utility service providers, and so on. And during the process, you will find that the list of tasks just keeps expanding. Hence, it is best to start as early as possible to do everything effectively and efficiently.
✘ Don't carry unnecessary items
When you start making a list of your items, you will find many such that you don't need anymore. In such a case, it is important to get rid of those items. And hence, it is important to declutter prior to moving. Or else, you will be paying for the packing and moving of useless items which will add unnecessary expenses. And on top of that, by decluttering and selling off items that are no longer useful, you can even get some money! You can also donate or give away items that you think might be useful to someone in need.
✘ Don't look for packers and movers too late
I have already talked about how you should avoid leaving everything to the last minute. But this one needs to be pointed specifically. There is another common mistake that people make when shifting their home, that is to look for moving services too late. To start looking for it too late will leave you with very less options. Moreover, you won't be able to dedicate enough time to research your service provider. So, you will most probably have to settle for mediocre services at best. Not to mention how people often end up paying high prices when they look for movers at the last minute. Hence, you must start looking for packers and movers at the earliest so that you have a pool of good options in hand. This will not only help ensure a smooth moving experience but will also save you big bucks.
✘ Don't go for unprofessional services
This is another common mistake that people make when it comes to relocation. Many times, people would go for even an unprofessional or shady company just because a friend or acquaintance suggested it. While it is very much possible that the suggestion is a good one, it is also equally possible that it is not. Hence, you must do your research. And in any case, you should not go for unprofessional or non certified movers. Such organisations may charm you with low prices but in most cases, it means poor services. Hence, make sure to not compromise on quality service and always move with professional packers and movers.
✘ Don't forget to have a strategy in place
Having a strategy in place is very important. Home relocation isn't something where you can afford to go with flow. Many people mindlessly do a thing after another without a proper plan. This can lead to hurdles and problems during your moving process. Therefore, make sure to strategise everything before you move. Take a pen and paper out and start chalking out things to be done and how you will do it. This way, you will be able to shift to your new home with least difficulties.
✘ Don't forget to set a budget
Shifting is inevitably an expensive task. If you are not very careful, you may end up hurting your finances real bad. Therefore, you should look out for ways to save. And for that, you need to have a set budget in the first place. Setting caps and sticking to your budget will help you manage your finances and keep you from over-spending. However, make sure to stay a little flexible and not become too miserly. If you want good services, there's a certain price to be paid.
✘ Don't burden yourself with everything
Another very important thing to keep in mind is that you shouldn't do it all by yourself. Packing and moving your home to a new place is far from a simple task. And inevitably, you will need help from others if you want to make sure that everything is done right. So, don't hesitate to ask your friends or family to help you. This will only help ensure that everything is done smoothly. In some cases, you might need to hire external help. Do not compromise in that case as well. Or else, you may be left over-burdened and won't be able to accomplish tasks effectively.
✘ Don't transport valuables in moving trucks
There may be certain items like jewellery, legal documents, and the likes that are highly valuable. Hence, sending them with the moving truck can be risky. On top of that, such items are generally lightweight. Therefore, you should carry such items yourself instead of having them transported with movers.
✘ Don't leave the packers and movers alone
You shouldn't leave all to the packers and movers in Kolkata. It is important that you, or at least one member of the family is present with the movers at all times.This will help you ensure that your items are being packed, and moved properly. You might want to give them certain directions or advice about handling your belongings. In many cases they may have enquiries for you. Hence, make sure to be with them at all times on the moving day.
✘ Don't unpack all at once
When your items are delivered to your new place, don't unpack them all at once. This will make the whole task very overwhelming for you which will make it further difficult to organize everything. Hence, start unpacking bit by bit. It'd be best to keep labelled boxes of items in the rooms they are supposed to in and start unpacking and organising room-by-room. This will make the task many times easier.
Wrapping up
Whether you are shifting to a new country, city, or just changing locality, packing and moving is inevitably tedious and expensive. But many commonly made mistakes can make it a total nightmare. Hence, with our list of don'ts of home relocation, you will be able to avoid all those mistakes and have a smooth and hassle-free moving experience.