Kitchen is one of the hardest places to pack things when it comes to home shifting. Kitchen is the place in the house where anyone can find the minor thing kept inside drawer. No doubt, your kitchen will have abundance of items of different shapes and sizes than you find in the bedroom. Additionally, crockery items, kitchen appliances, plenty of little gadgets, mixer to name a few are delicate items which are usually kept in the kitchen. However, not everyone is well-equipped with packing and moving kitchen items on their own during home relocation. How one can safely pack kitchen items? That's the main concern here.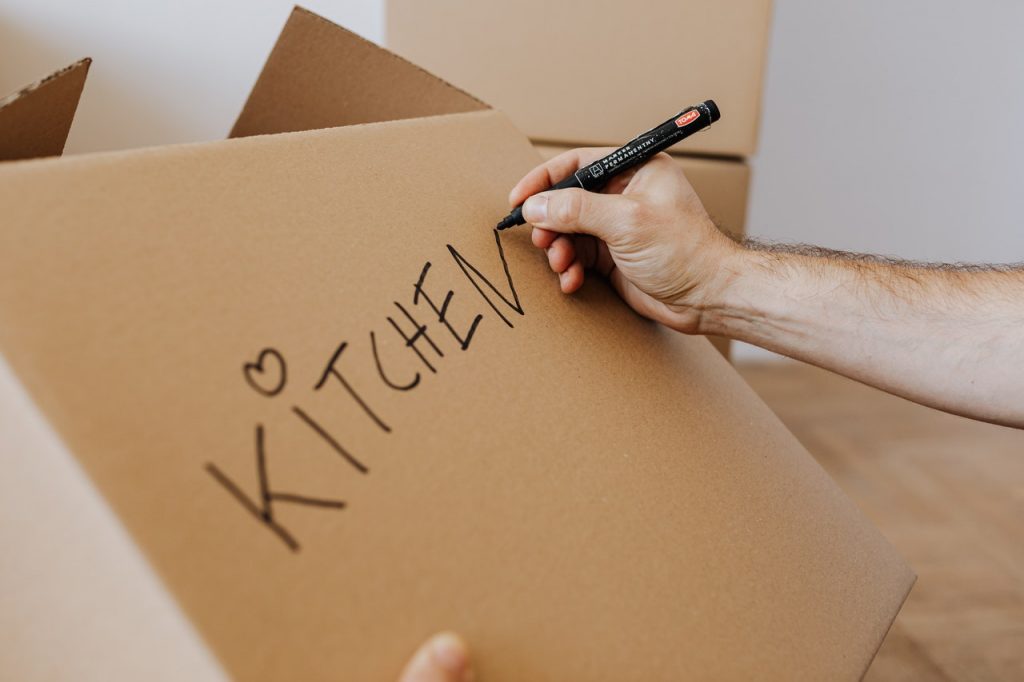 Nothing to worry guys. This article is the ultimate guide where I'm going to walk you through some tips and tricks to safely pack kitchen items. So, read this guide to know how to pack kitchen items without making hustle-bustle.
Tips to Safely Pack Your Kitchen Items
Follow the given tips if you want to pack your items safely:
#Clear or declutter your kitchen
In the old house, your kitchen condition will not be good, right. Since you have planned to move to another place, you first have to declutter your kitchen. This is basically DIY technique which you need to perform on your own. So, basically you need to go through every drawer, cabinets, and pantry to clear out everything that you don't want to move to a new home. If you find anything irrelevant then make sure to sell or throw the items. Don't take dirty kitchenware into a fresh new house.
#Buy packing material for kitchen items
To safely pack your kitchen items and ensure the full safety of the items, you need to buy quality packing material. The material must include: various size of boxes, packing paper, bubble wrapping, packing tape, labeling marker, and so on. To make packing easier, you may also need specifically designed packing boxes. These boxes are basically good at keeping materials and finding them easily to a new place. In case, you hire house moving services in ahmedabad, the service providers will carry their own packing material to pack your kitchen items.
#Pack items that aren't used frequently
Now it comes to packing kitchen items for new home. What items you will be packing first? Basically, you have to pack items that aren't used frequently. These items include:
Wine glasses
Vases and crystal
Crockery
Cookbooks
Cookie sheets and pie pans
Extra dish towels, dishcloths, and oven mittens
Mixing bowls
Appliances like mixer and blender
Special event or occasion dishes such as serving plates, cream/sugar container, and so on.
If you have picture or wall hanging, make sure to pack them as well.
#Pack items kept in drawers and shelves
Do you have messiest drawer in the kitchen? If yes, make sure to declutter this drawer first. Just get rid of unwanted items, which you no longer use. Once you're done with packing messiest drawer, now move on to pack other items kept in other drawers. If you have heavy items to pack then keep these items in small boxes. And small items in big boxes. Keeping heavy items in big boxes will eventually break the box and you won't able to carry it as well.
#Move perishable items (food)
Every person will have basic food items at home such as milk, eggs, frozen cake, meat, fruit, and so on. These items are basically called perishable which you can't pack and move to another place. If you have these items left, try to give them to your neighbors and needy ones. Otherwise packing and moving such items won't be worth for you at all. Though if you have your vehicle then you may also carry items like eggs, cake, meat, fruit, and so on.
The bottom line
Declutting kitchen could be hectic task for anyone who's planning to move to a new home. But after reading this article, I'm quite sure that you now can find easier to pack your kitchen for home relocation. To help you with packing, you may also hire packers and movers in ahmedabad for making home relocation easier for you.
Got any related query to ask? Yes, why not get in touch with Citiesmovers here.