During home shifting, there are a lot of things you need to consider starting from de-cluttering room, collecting materials, packing household items, loading, moving, and finally unloading them to the destined place. There is so much to do right. Do you think this is it? No guys. How can you forget about food part? Food item is something requires extra attention during home relocation. You will have perishable and non-perishable food items for sure.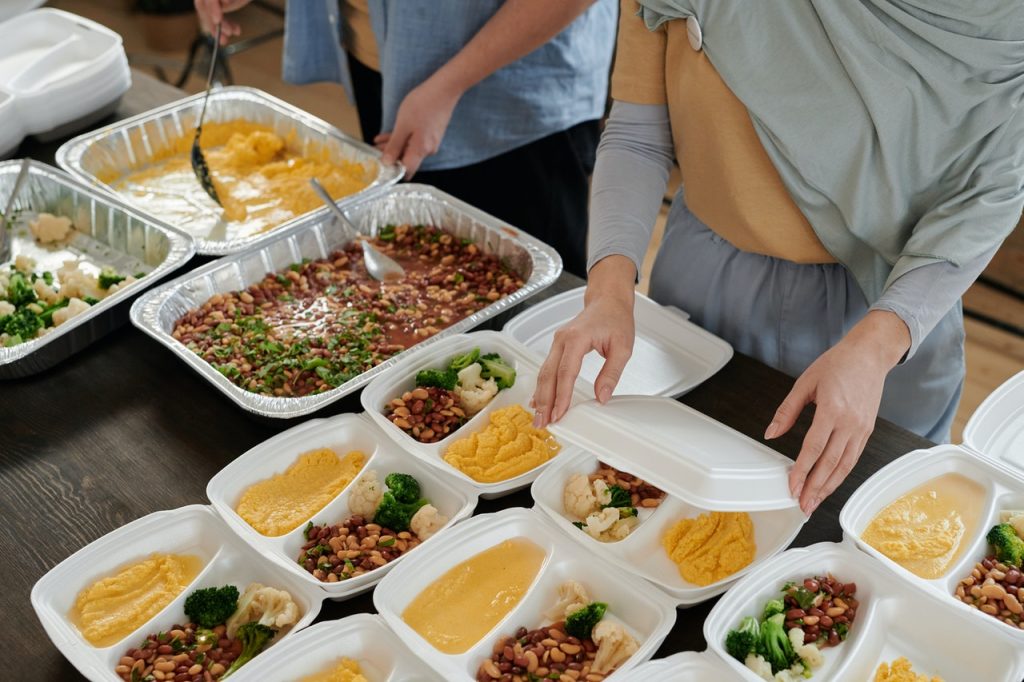 So, how you gonna pack and store them? Forget not professional movers help you with entire relocation by packing every kind of item. But if you aren't aware of how to pack food items, fret not! In this article, I'm going to walk you through top smart tips to pack food items during moving.
Let's see what these tips are. So, jump in below.
Food Packing tips for home relocation
Below given is the list of tips to pack your foods during home shifting, make sure to read every tip and use them for packing your food. Now let's read together.
| Consume perishable food items
The very first tip we advise you regarding food items is that if you have food items especially perishable food then consume them within few days before the final moving day. Since perishable items can't survive for long and are fragile as well, so you can't pack or move them others they'll get rotten. Therefore, all you need to do is just consume them or give them to a needy one. Make sure the food doesn't go waste anyhow.
| Get reliable storage container for food
Food is not something you keep them in any carton box or move them in a track. Packing food for relocation requires separate food container. Make sure to invest in reliable and storage container so that you can easily handle them during the move. Packets, bags, jars, and other likewise items make the food items difficult to handle. Obviously, you don't want any kind of mess during home shifting that's why arrange some food container keep your food protected and secure from any kind of harm or mess.
If you hire movers and packers amritsar, they will carry their own packing materials to pack your food items.
| Keep a cool compartment
Some food items require cold temperature as they survive in cold only. So, we know that you will definitely have such items that need a cool compartment to store them there. What cool compartment you can think to get? Well, an esky plays a significant role in keeping those items in coolest temperature. During home relocation, you can keep some cold food items in the compartment so that they can remain cold throughout the transition. In fact, there would be a lot of cool equipment available in the market. Just check out which one is suitable and fulfil your needs and requirements.
A good compartment for keeping cold items will protect them from getting spoil and rotten.
| Pack items in small boxes
Packing all food items in a single box will cost you. In fact, your food will wobble against each other and get mixed and thereby get spoil. The tip here you need to follow is to pack food items into small boxes. Not only does your food is safe and secure, but also the weight of the food gets reduced. This is how you also save foods from falling down the boxes. Therefore, pack items in small-small boxes to spare the weight.
| Assure essentials
Essentials items like flour, rice, sugar and pasta are quite durable items but their packaging isn't. If you try to pack them in thin plastic bags and paper bags, your essentials may fall by tearing bags apart. So, how to save yourself from this problem? Well, all you can do is buy some strong clip-top plastic boxes or heavy-duty freezer bags to protect your items from splitting down on the floor.
| Done items
If you have some food items which you don't want to move to your new home or consume either, best thing to do with them is just donate them to poor people or needy one. Not only do you get their blessings, but also your food doesn't go in vein or waste. Here I would say this is the best way to help people who are in need or search of food.
| Protect your fragile bottles
Do you have fragile or glass bottles at home? If yes, you will have to keep those bottles protected, safe and secure from any kind of damage during transportation right. So, what will you do to protect them? Well, all you need to do is just invest in some great bottle postage packages to keep your bottle safe and secure it them. When you have these packages to keep your bottles inside, you will no need to worry about anything else. But forget not to bubble wrap your bottles to prevent them from any kind of damage or harm.
The bottom line
Home shifting is quite hectic and daunting task. But if you have any essential, food, or glass bottle items, then this article is your complete guide. Above you have read all the tactics (food packing tips) you need to follow to pack food items during home relocation. I hope you found all the mentioned tips quite helpful and informative.
If got any query or information to ask, get in touch with us here right away.