Are you concern about packing and moving your crockery items?
Yes
Congratulations! This article is going to be your definitive guide. Read on to know…
If you're planning to relocate to a new place and concern about move your delicate precious crockery items, believe us, you landed on the right article. The purpose of this article is to guide you on smooth packing and moving of your crockery items while moving to a new home. You would know that packing is itself quite demanding and time-consuming part of moving and requires full attention. No doubt, fragile items like crockery are susceptible to breaking if not packed carefully.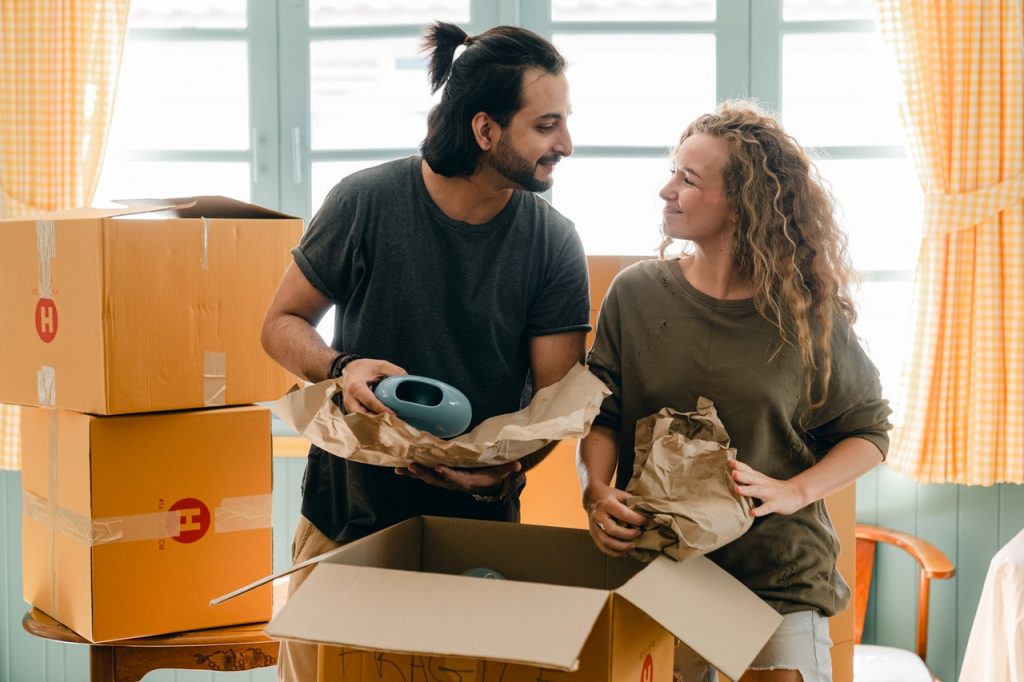 So, let's see what all measures and tips you need to follow for packing and moving crockery items. Without beating around the bush, let's cut to the chase below.
Safely pack your crockery with smart tips given below
Below given tips will surely help you pack your crockery items, just follow the tips given below.
✑ Get packing materials
Before you even start packing crockery items, first thing you need to do is collect packing material for your crockery. We all know that crockery is made from fragile materials like porcelain, clay, ceramic and so on. With a little force, your item might get break during transportation. That's why you need to garner good quality packing materials that can become a shield of protective layer to prevent items from any kind of danger or damage.
✑ Wrap items one by one
Once you're done with collecting packing items, your next move is to wrap items individually. Packing can be risky for crockery items as you need to carefully pack all the items with great care and efficacy. Here we recommend you not to hurry in packing otherwise you will end up breaking your items. So, how do you wrap crockery?
First of all, wrap each of the crockery with paper, foam, and bubble wrap.
Try to use other protective material to pack your items
Use these tips to wrap your crockery items.
✑ Arrange protective boxes
Moving boxes are quite necessary to keep your items safe and secure inside them. Without boxes, where will you keep your crockery items? Obviously, you can't keep all the items in your hands, right. Therefore, arranging the quality boxes for to store your crockery items is the best thing you can perform. If you're hiring packers and movers pune, the professionals will get their own moving boxes otherwise you will have to arrange cardboard boxes available in different sizes and styles. Always make sure to get thick cardboard boxes to avoid any kind of fall.
✑ Avoid overloading the boxes
We already told you that crockery items are quite delicate and fragile one; you can't overload a single box with multiple items inside. If you go on to perform this, you will end up breaking those items for sure. We recommend not overloading the boxes otherwise you will call a risk for your precious crockery items.
✑ If any space, fill with bubble wrap
Most of the times what happens is that a box filled with crockery items remains empty inside. Didn't get it? What we mean to say here is that some of the boxes remain empty spaces that can lead to damage your items. You're required to fill those empty spaces with bubble wrap or paper so that you can avoid any kind of damage during transportation. This way you prevent your fragile items wobble against each other or crack under pressure of any kind.
✑ Apply tape over all the edges of boxes
Without applying tape over boxes, you can't ensure the safety of your crockery no matter what. If you don't use tape over the edges, your crockery may fall down during transportation. Therefore, all you need to do is apply the tape over all the edges of boxes you have kept crockery inside. Not only should you apply tape over crockery boxes, but also all the boxes that you're going to move to a new home. This prevents your goods from any kind of damage.
Don't believe us? Why not do it on your own and see the result.
✑ Forget not to label boxes
Last but not least, labelling is the most essential and significant part of the packing phrase. I would say without labelling the entire packing is incomplete. Why does labelling important? Because labelling helps you identify the items you kept inside the box. Obviously, you will require abundance of boxes to keep the items for moving right. How will you recognize what item you kept in which box? Thanks to labelling that helps you get the job done.
So, buy a perfect and nice marker for labelling boxes.
The bottom line
Crockery items are very precious; you can't afford to damage these items especially when you're moving to a new place. But fret not. In this article, you have read all the significant tips that you must follow to pack crockery items. We hope that you have read all the tips that will prevent your precious crockery items from getting damage.
In case, you're in search of the best packers and movers anywhere across India or outside, then Citiesmovers provides you a list of top movers. For more queries and details in this regard, forget not to get in touch with us here.