Ok you have purchased a new home, now you're planning to shift there right. Have you planned out everything? How you're going to relocate to a new home?  How you will get everything from point A to point B? In fact, the first hurdle people face while home shifting is packing. Yes, that's true. Packing can cause lots of tension in the mind of people as they don't know how to start packing them. What to pack first, and how to hack, these questions keep hovering in the mind of people. If you also fall in this category, this article is for you. Here you will learn bout how you can pack things (from starting) during relocation?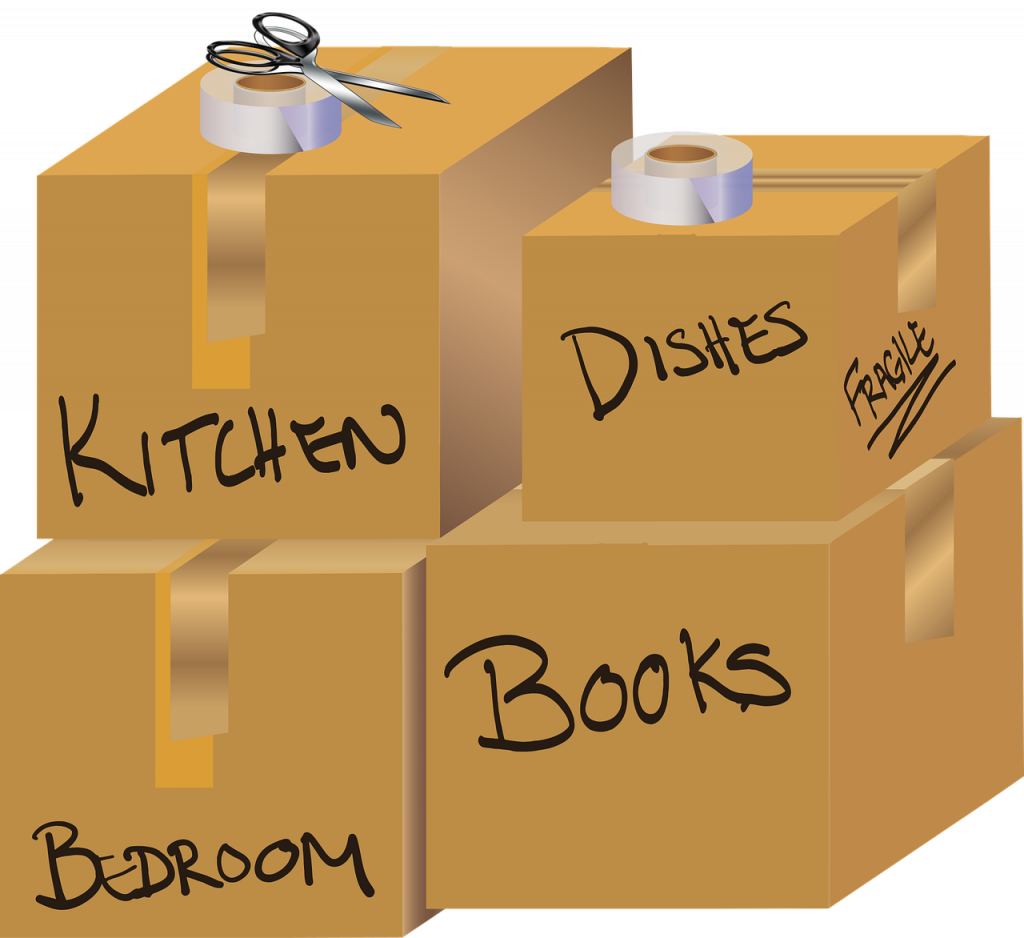 Without much ado, let's have a look at the tips given below.
The recommended order of packing things like a pro
Regardless the type of relocation you're doing, here are some important tips you're required to follow to pack things in orderly manner during home shifting.
1. Start with decluttering items
Before you start packing items, you first have to declutter items. Unless you know what items you're going to move, you can't pack items. That's why it's quite important to declutter items so that you can get to know what all sort of items you're actually going to take with you. If you have unwanted items, just throw them away or sell irrelevant items.
2. Clean every item before packing
Maintaining cleanliness and hygiene is important for you to do while packing your goods. You can't pack household items with dust smeared on them. Or can you? So, removing off the dust and cleaning all the household items is the second thing you need to do after decluttering items in the packing process.
Remember: best packers and movers navi mumbai will not clean your goods they will just pack items that's it.
3. Pack less used items
After cleaning items, first thing you need to do is pack less used items. This is how you get a head start on packing items process. Less used items could include out-of-season clothing, guest rooms, basement, and any other item you could think of. Just pack these items based on category and store them where you can easily transport on the day of moving.
4. Now pack decorative items
Decorative items such as paintings, wall hangings, pictures, photographs, and so on. Just start packing these items with quality material like bubble wrap, packing paper, tape, etc. Packing these decorative items first save your valuable time to a great extent.
5. Pack books, jewellery and shoes
Books, jewellery and shoes are quite basic items which can be found at anyone's home. If you also have books and jewellery items then make sure to pack these items in a proper way. No doubt, these are quite delicate items which need proper care and attention. So, garner boxes for books and shoes and pack them safely. Also, find a box or bag for packing your jewellery items safe and secure.
6. Pack vital rooms
2-3 days or few days before your shifting, just trying packing vital rooms in your house. It is the time to pack most used items as moving is just around the corner. So the items include in list are closets, kitchen, bathroom and bedrooms. You can also pack snacks that you will need while home shifting.
7. Finally pack furniture items
Last but not least, furniture items are what you need to pack in the end. Since furniture items are quite big in size, you can't pack them in the beginning as it will not make sense. Also, keep the furniture items at the back of the truck. S,o, this is how you pack your household items.
The bottom line
Packing is quite hectic which can eat up your mind for sure. But with the above-mentioned tips, you can make the packing process much easier and tension free one. I hope you have read each and every point mentioned above. So, don't forget to follow and implement them in your relocation process. If required please take help of professional movers and packers nashik. In the end, you will experience the most safe and tranquil relocation ever.
For any query and help, keep in touch with us here.