One of the worst things we all get stuck into the options or choices we're given to choose from. Do you agree?
Well, if you're prepping for relocating to another place, you will come across hiring a moving company. The matter of fact is that you can't hire any random moving company rather you have to decide whether to go with flat rate movers or hourly movers. This is where you find yourself get stuck. But fret not when we're here.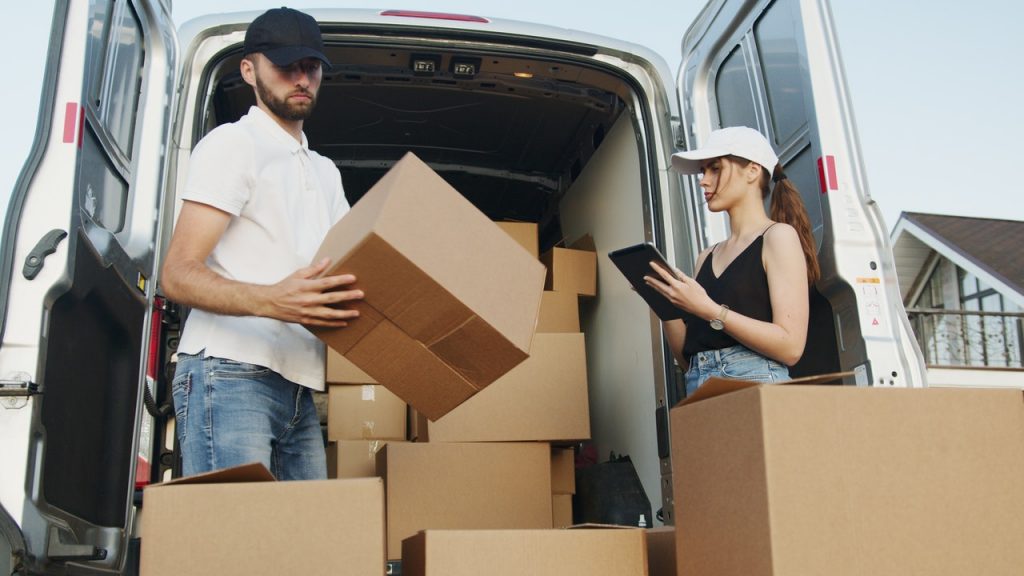 Let me tell you that both have their own pros and cons just like two sides of a coin. Which service work best for your home shifting? Which one do you prefer to go with? This article will confabulate with all of this. Make sure to keep your eye balls here and read the article till the end.
I will start from scratch.
What flat rate movers are, you ask?
In case, you had no idea –flat rate movers are those movers who charge you on the basis of evaluating the entire inventory you have to move to a new place. Any individual from the moving company will visit your home and figure out every item (the weight, packing material required, and truck) to carry out the estimate expenditure of the entire move. Moreover, the distance of the mover and layout of the environment where the move takes place will play a significant role as well.
In this regard, an estimator from the moving company ensures you that the moving amount will not get exceed than the estimated amount.
Let's now talk about the hourly rate movers.
What hourly rate movers are?
As the term suggests, hourly rate movers charge you based on hours. Here prices vary from one state to another, time of the month, week, and day that can affect the price of movers. In fact, the billing of the home relocation starts from the arrival to your home and ends when the move gets completed.
In fact, hourly rate comprises of drive time. Always keep this in mind when you schedule your move during morning rush hour traffic.
It's time to propel and talk more on flat rate and hourly movers through their pros and cons.
Flat late movers' pros
Below you're going to read about the pros of flat rate movers for your home shifting. Read in the points below.
Flat late movers are good for long-distance moving
Movers examine the household items you want to move
You get the estimated price for overall shifting
No hidden charges
You avoid expensive moving journey as you have pre-defined moving cost with you.
The cons…
Not an ideal option if you're moving across the country.
Sometimes professional movers will charge you unexpected costs from you.
Now you're going to read…
The pros of hourly rate movers
The pros of hourly rate movers include…
This type of service works best when you move locally.
When you plan to pack house yourself, go with hourly rate movers
Ideal for people moving tiny apartment or studio or clinic
You can estimate the price of entire moving based on the expected hours of the entire relocation.
The cons…
Your move might get delay which leads to rise in price.
High traffic jams can compel the movers to sit the traffic, which ultimately increase the hours and thereby cost of the entire shifting.
Unexpected high charges for shifting
These are the pros and cons of flat rate and hourly rate movers, you can expect to get.
Which one to hire for home relocation?
You have read on both flat rate movers and hourly rate movers. Both the services are have their own advantage and disadvantages. I have explained everything based on which you can determine what type of house moving service you want to avail for your home relocation. Where do you get the most reliable and authentic packers and movers in lucknow? Citiesmovers should be your one-stop destination solution for all your home relocation needs.
All the movers at Citiesmovers are certified, affordable, and trustworthy one. The movers are experienced in performing the home relocation services and make sure no damage done to your household goods.
Based on your home shifting requirements, you can go with hourly and flat rate movers. Now you have bucket full of information, you can move on to make a good choice for your home shifting.
To conclude
Home shifting is the most tiring process you go through once in your life right. If you want to experience seamless and smooth home relocation, then hiring best house moving services will be your go-to option. And here in this article, you have already about flat rate movers and hourly rate movers. Based on your needs, requirements, and budget, you can hire the best moving company that can provide you cost-effective flat rate and hourly rate services.
Got any query or question to ask? Fret not. We're here to help. Connect with us in this regard. .