Home relocation in hectic and stressful task for anyone
Do you agree with the above statement? Moving from one place to another is energy draining and exhausted task especially when you don't hire Packers and Movers in Delhi. There would be reasons for not hiring a moving company price/cost/charge is one of them.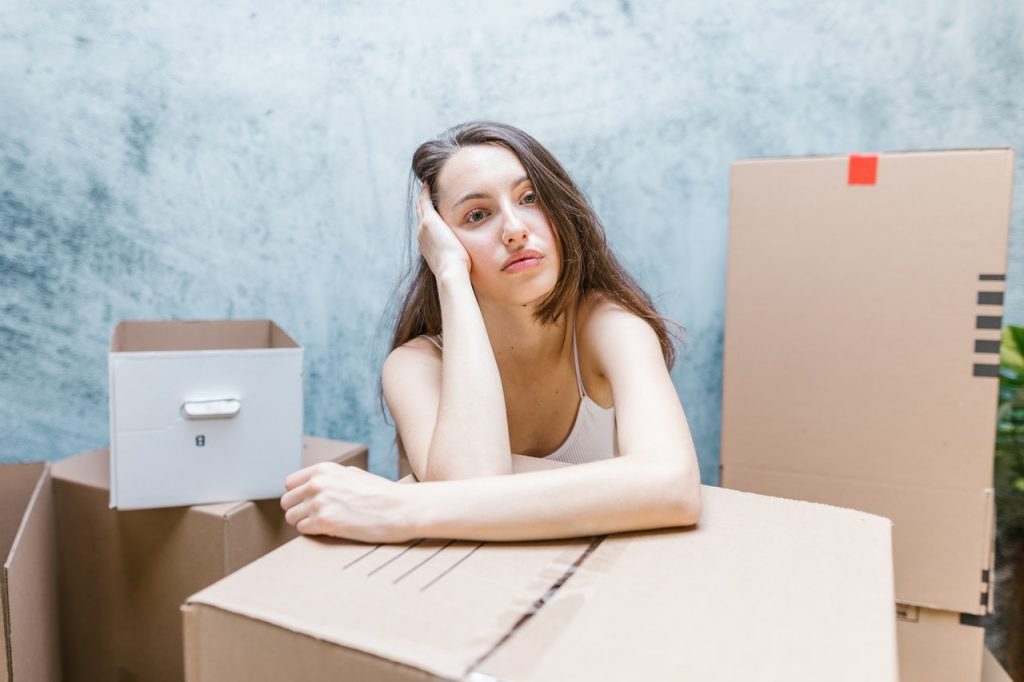 Anyway, here I want to focus on mistakes that people make while relocating to a new place/city/state/country. Mistake is a part of human life but if you make mistake while moving home, it can soil your entire moving. To make your moving keep going smoothly, here in this article, I'm going to talk about the relocation mistakes which you must avoid making.
So, let's take a look below.
Some relocation mistakes you must avoid making
☹ Not doing proper research on moving company
In the introduction, I told you some people avoid hiring moving company because of the cost they charge for providing services. But if you literally want to experience the stress-free relocation, then hiring the trustworthy/authentic/certified company is important for you to go with. And Citiesmovers is what makes your research process easier by providing you a list of top 10 packers and movers companies in your city, state, and country.
☹ Not preparing a moving checklist
There are many people who don't play by ear. What I mean to say is that people don't move by planning rather go randomly. Unless and until you plan out for home relocation, you'll surely end up making mistakes which will cost you. And that's what people do by not making a moving checklist. In fact, moving checklist help you determine the things which you will need in your home relocation preparation. Make sure your moving checklist must include:
Day and date of moving
Items/household belonging you want to move to new home
Type of truck service you want to avail
Special things you need during home relocation
And the list goes on and on. Let me tell you that a good moving checklist will have you make your home relocation go smoother and easy-going.
☹ Not proper packing of essential items
There will always be many essential items that you will need during transit. But what mistake people make here is that they don't pack these petty essential items in a separate bag and face problems in the middle of relocation. If not getting what essential items I'm talking about then keep reading the list mentioned below:
Wallets
Keys
Important documents
Medications
Charges
Basic toiletry
Change of clothes
If you can think of any other essential item to add in the packing list you can go ahead.
☹ Packing unwanted and unnecessary items
If you're someone who's planning to pack each and every item in your moving box, let me tell you this is the big mistake you're going to make. Not only do you load the burden on you, but also going to pay high charges. Yes, if you aren't aware of then let me tell you that Packers and Movers in Bangalore charge prices on grounds of household items or belongings you're moving. Based on the items, number of labors will be employed. Therefore, avoid camping moving bag with unnecessary items. What you can do is just sell or throw unwanted items.
☹ Not setting up essential utilities
Essential utilities include electricity, TV connection, water supply, internet/WIFI connectivity, Gas connection, and many other utility services you can think of. There are many people who don't get these utilities set up to their new home and proceed for home relocation and face problems to entirely new place. Make sure to get all these essential utility services to your new home before you relocate there.
The ending note
These are some of the mistakes one may tend to make during home relocation. If you're planning to make home relocation then make sure not to make such mistakes, the problems you will face will be hectic. But Citiesmovers can help you make home relocation super-duper and easy-breezy process with their moving companies worldwide.
What are you waiting for? Just take help of Citiesmovers online directory for hiring a trustworthy moving company.
For any query or information, get in touch with citiesmovers here.