Whether you're moving to a new place, city, or a new country, relocation of any type is quite a tedious process. If you're moving to any nearby place, you may able to manage the relocation process to some extent. But 'what about long-distance moving?' where you have to move to another city, state, or country. I know the excitement of moving to a new place would be much higher, still, you can't forget the challenges you will be facing altogether. So, if you're someone who is planning for a long-distance relocation, this article is for you. Why? Because in this article, I will be talking about the pros and cons of long-distance relocation.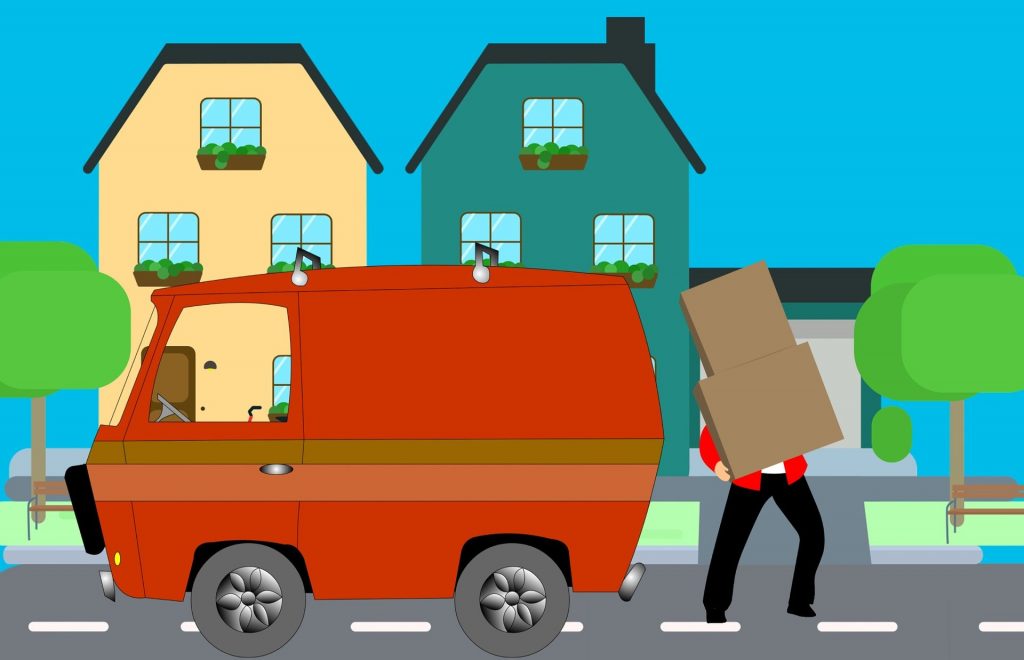 Let's start and dig right in below.
I will start with the PROs first
✅ Personality development
Yes, you read it right. A long-distance relocation actually contributes to personality development and helps in your growth. Shifting to a new place specially one which is far from your current place will offer you more opportunities to start a new life in a completely new place, in the new environment, and with new people. This way you will get to know more about yourself. Since you're stepping out of your comfort zone, you will have to prepare yourself for challenges you might face in a new place. Don't forget that the world is wide and you will get to meet every type of people.
✅ More career opportunities
Every new place will offer you work opportunities. Whether you're a novice or an experienced person, you will find an opportunity to start your career in a good field. No wonder, you will get to explore new career markets, meet new people, and build up a strong rapport with them. There is no harm in trying out new job opportunities and working in a new field. You can do this if you feel like you're your current job is a dead end.
✅ New scenery
Don't you get bored living in a same place for so long and looking at the mundane scenery? Anyone would get bored for sure; there is no doubt in that. That's why looking at a new place and new scenery is another added advantage of long distance relocation. Not only do you get to roam around new places, but also you get to meet new people, new culture, ethnicity and other interesting things which you haven't met before. So, yes, long distance moving does offer you something which you haven't thought before.
✅ Physical and health benefits
Next advantage your get from long distance relocation is the health assistance. Wondering how? Let's talk about it. Well, you would know how negatively impact the stress of daily life on body or health, right. The hectic and stressed daily routine can kill your energy and exhaust your physical health. Therefore, if you want to rejuvenate yourself and start a new life, long distance relocation would be one of the best options available to you.
Let's now talk about CONs
❎ Killing moving cost
Yes, guys, long-distance moving will kill your budget. Because packers and movers in noida charge a lot of moving cost. That's why if you want to save your moving cost, make sure to hire a moving company from Citiesmovers.com. Whatever city or country you're moving to; cities movers offer you a list of the top 10 affordable packers and movers in your country. It will be a worthwhile deal if you hire moving services from there.
❎ Complete alienation due to culture
Every city, state, or country has their own culture and rules, right. Moving to a completely new place will surely going to give you a cultural shock. You might feel like alienated, abandoned among new people, you may find yourself completely alone on road among foreign people. To save yourself from feeling such things, make sure to thoroughly check about the place before you actually move there. It will help a lot to explore the new place easily.
Minor cons to consider:
The cost of living
Weather issue
Stress
Major missing family and friends
Feeling of uncomfort for few days
Over to you
In the end, I would only say that a long distance moving is not bad, it only offers you a lot of opportunities. The beautiful feeling of exploring a new place, meeting new people, new career opportunity, personality growth, and much more offer you a completely new aura. Every place will have its own pros and cons, right. Now it's up to you whether you're really want long distance relocation or not. I hope you found this article informative.
For any kind of help related to packers and movers services, feel free to contact us here.