While moving your home, one most common worry is how to move the vehicle. Relocating your home is hassling but trust me, relocating a vehicle is even more intimidating. So, how one can ensure a safe and easy vehicle relocation? Let me tell you hiring professionals is one best and hassle-free option to make your vehicle moving safer.
Regardless of why and in what circumstances you are moving your vehicle, there are certainties that you can't drive your vehicle to a location far away from your home. So, with their help you can save a lot of your time, energy and money. You need not worry about anything; you just have to hire a reliable packers and movers. Another reason you must hire professional packers is safety. Moving companies ensures safety of your vehicle.
However, there are some tips besides hiring professional packers which you must know to aid you to get the best solution. So, let's take a look at some tips which you can use to make your vehicle relocation easy-breezy.
Let's hop on
Tips to make your vehicle relocation easy-breezy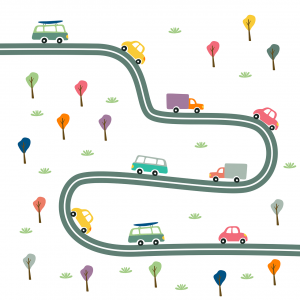 ✅ Prepare vehicle for shipping
In order to ensure your vehicle gets delivered as expected you have to prepare your vehicle for the shipping process. Before giving a call to ghaziabad movers and packers, you must wash your vehicle properly and thoroughly. This is because dust and dirt sitting on your car can hide the scratches and dents. So, what is the benefit of doing that? Well, once your car gets all cleaned after washing, you will be able to detect any kind of damage that may have been caused during transit.
✅ Do some cleaning on the inside of the vehicle
Cleaning and de-cluttering of car from inside is really important. If you don't do that, the items present inside car would be tossing and bumping around in the car during transit. So, make sure you remove the items like air freshener, chargers, bottles, speakers/Bluetooth and so forth.
✅ Make a list of essential items
This is something that you should do regardless of the type of relocation. If we specifically talk about car relocation, you must be aware of the fact that the storage inside the car will be very limited, so you should prepare a list of items that you want to take with you. Sorting out your stuff before packing starts will help you in executing your vehicle relocation successfully.
✅ Use big and quality plastic bags for packing
Try to utilize the space in your car. You have to pack the goods inside bags which are flexible enough to fit inside the car. Besides that, for big goods, you can use durable and quality shopping bags. Also, clean plastic bags would be the perfect option to pack the clothes. This will allow you to squeeze in those bags into the tight spaces successfully.
You can also use cardboard boxes to pack small items like cosmetics, medicines, stationery and so on and so forth. Professional moving companies use vacuum bags in order to reduce the size of the items you want to pack inside the car. What this will do is the bags will get shrink and will free up more space.
Therefore, if you use the right packing bags, you can greatly increase the space inside the car and pack the belongings properly.
✅ Move car during off-season
If you want to save some money you can shift your vehicle during off-season. Shifting during peak season will always be more expensive. Thus, by moving during off-season you can get a pretty great deal as the demand for movers is quite low that time. So, move when there is low demand.
✅ Get an insurance cover of your vehicle
If you don't want to pay extra money as repairing cost for any kind of damage that occurs to the vehicle during transit, you must get your vehicle insurance covered. When you have insurance for your car, you can ensure that you will not pay any amount for the repair of your car if it got damaged during transit. If you already have an auto-insurance policy you must check whether or not it covers long distance shipping.
✅ Do not fuel up your vehicle
Fuelling up your car tank is not a good idea when you are moving your vehicle. It can result into additional transportation cost. So, do not fuel up your car which will reduce the unnecessary weight of the vehicle. Besides that, your vehicle will only be driven for loading and unloading; hence there is no need of fuel.
Final thoughts
I hope this article was helpful for you. Relocating a vehicle can be really toilsome but with the help of right packers and movers and by following the above mentioned tips you can ensure an easy-breezy vehicle relocation.
If you have any query or want more informative content, simply get in touch with us!