Top 10+ Verified Moving Companies in Vancouver

Premium Member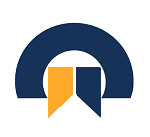 Moving Companies
Our selection is based on extensive research, evaluation, and analysis, with the purpose of presenting you with the best that will address your needs.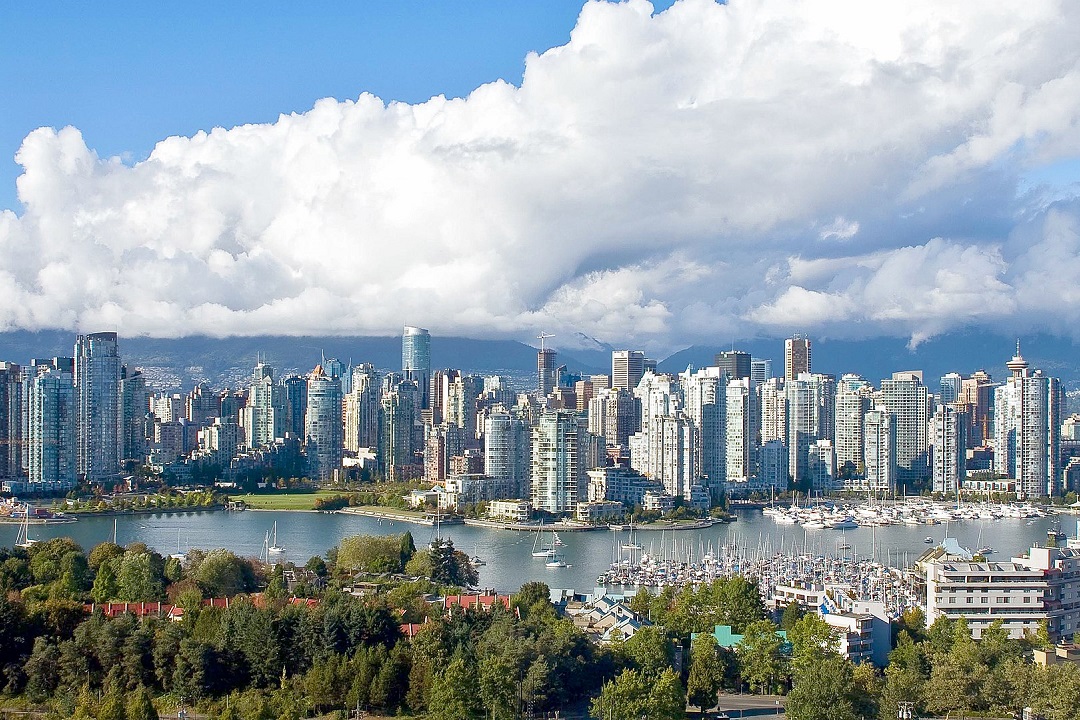 Are you thinking about taking the stressful task of relocation in your hands? You must drop this idea as moving is no cakewalk. You have to take professional help without which you can create a mess for you. Hence, it is important to have professional moving companies in Vancouver by your side. When we talk about professionals, one name comes to mind- Citiesmovers.
Citiesmovers is the one-stop solution for all your moving problems. We know that moving is hassling and that finding the best movers for that is even more difficult. Hence, the solution to this tough task is Citiesmovers which is an online reference portal where you can find top notch packers and movers for your relocation. You can find the best online directory of top 10 genuine and trusted moving companies in Vancouver.
Still have doubts? Let's learn more about our movers and services
Citiesmovers is your one-stop destination for all the relocation problems. We have trained and skilled movers that will ensure an easy-breezy relocation for you. Make your relocation hassle-free and seamless with our mover's help. Our moving companies provide special training to their staff which helps them execute a move in the safest manner.
We understand it can be difficult for you to trust a company with all your most prized and possessions and precious memories. But Citiesmovers is not your average moving company in Vancouver.
Citiesmovers provides quality services, handling everything from local moves to long-distance moves. From east coast to west coast and even across the border, there is nothing that our team of highly experienced and trained movers can't handle. So, whether you are looking for household moving within Vancouver or are aiming to move to another province, we at Citiesmovers are here to make moving day a breeze.
More than just dragging boxes from one place to another, Citiesmovers packing and moving companies offers packing services and supplies to help ease the process. Finding the right packing supplies can feel nearly impossible hence by taking help from Citiesmovers. Clients can rest assured that they are getting the right supplies to protect their goods.
Services Offered by Moving Companies in Vancouver
It is not tough to find moving companies in Vancouver. But, not all moving companies provide the wide range of services our movers provide. Also, not all movers provide the right care for your unique needs. Moving out from house means packing up sentimental objects that often cannot be replaced. There are right ways and wrong ways to pack and load these goods into a truck. With many years of experience, Citiesmovers has seen it all, and moved it! if you are concerned with wrapping, packing and transporting your precious possessions, one call can do it all. Our wide range of moving services is what makes us unique in the industry. So, what are some of our services? Let's take a look at the services offered by moving companies in Vancouver
✅ Local moving services
Planning to move within Vancouver? Not sure whether to handle the move on your own or hire professionals? A wise choice would be to retain Citiesmovers moving companies Vancouver as your local moving service provider for your household or office move in Vancouver. You can be rest assured of a moving experience that caters to your exact needs, budget and timelines. At Citiesmovers, we understand that every home or office will have different needs when it comes to relocation. While some people may need help only with the heavy lifting, others may need a full-service move.
So, whether you are moving just across the street, down the block, from one province to another or anywhere across Canada, we will make the move easy for you. Our comprehensive coordination and safe handling of your local move will ensure a stress-free moving experience.
✅ International moving services
As international movers in Vancouver, Citiesmovers is unsurpassed in our ability to move and relocate families, employees and household goods all over the world. Our thorough planning, extensive experience and unbeatable service ensure a seamless international move. We are the best moving company in Vancouver to choose when you need a reliable, stress-fee move overseas. No matter where you move to around the world, you have the backing of Citiesmovers as your trusted moving partner.
Many customers have availed our international moving services. And they have moved to USA, Australia, France, Italy, Africa, East Asia, South Asia and other parts of the world. So, with Citiesmovers, you don't need to worry or get anxious about your move to anywhere in this world. Our movers in Vancouver will help you move across the globe in the safest manner.
✅ Long-distance moving services
Long-distance move can be really stressful and anxious. With the help of our expertise and experience as Vancouver long-distance mover, you can make your long-distance move less complicated and more enjoyable. For long-distance moving, our clients have been very contented with our services and have recommended us to their friends and family members. Why are we the best for your long-distance move?
Our thorough communication and organization process and routine ensure quality move by having the right people and the right equipment for you – in front of and behind the scenes. Besides that, we take a detailed inventory before the start of the actual relocation. This ensures that you and the Citiesmovers movers know everything is loaded on the truck and unloaded properly at your new residence. Also, we provide stretch wrapping and padding of your furniture, as well as protection for your carpet and doorways, to ensure no damage occurs during transit. Our movers in Vancouver use only premium quality and most reliable packing methods. And our movers and drivers undergo extensive training in the proper techniques for a safe relocation.
✅ Corporate moving services
If you are planning to move your corporate house and looking for a reliable moving company in Vancouver, then let Citiesmovers take care of all the details of your move. Our team will take care of your corporate move, regardless of the distance your corporate moving involves. Moving companies listed with Vancouver perform corporate moves to and from any point in and outside Vancouver, Canada. Many small and large corporate companies have relied on us to move their employees here in Vancouver and across Canada.
With Citiesmovers as your trusted partner throughout the corporate moving process, you receive the care, attention, and dedication required to get the job done correctly and efficiently. As a Vancouver based moving and Storage Company we offer the same portfolio of services to our corporate clients as we do to our regular household customers. So, whether you are planning to move short-distance or long-distance, or whether it is an overseas or cross border relocation your move is in the most reliable and caring hands possible.
You will get a single point of contact for your corporate move. Our manager will follow through your entire move, coordinating all details with everyone that may be involved. Also, our manager is always available to answer any of your questions through a process of careful planning, frequent communication, and follow up. Our trained team provides world-class relocation services and meets as well as exceeds your expectations. Citiesmovers takes full responsibility for the entire moving process. From the first call through the packing and delivering of the household goods.
✅ Piano moving services
A piano is not only an expensive possession for you. But, it also has so many sentiments, emotions and memories attached with it. Even the thought of moving it will cause huge stress and anxiety in your mind. There are so many ways the piano can get damaged during the relocation process. So, you must be really worried and tensed about that. You must be wondering what is the best way out of this problem? As someone who owns a piano, you must know that the weight and awkward shape of a piano can make it difficult to move it in and out of the house in a safe manner.
If you thinking of attempting the task of moving your piano on your own then you must drop this idea and let qualified moving professionals do the job. Experienced and skilled movers know how to properly pack your piano so that it does not get any damage or scratches during the move. Thus, you must definitely hire professionals for the relocation of your piano. Citiesmovers must be your first choice for that as the companies listed with us have the expertise to handle, pack, and load and transport your valuable piano safely to the destination.
Citiesmovers moving companies will ensure that your piano has had all the intricate internal parts secured so that the damaged is avoided. Our movers also use special piano moving equipment such as a piano board or piano dolly. Our packers have received extensive training for packing and unpacking which makes us unparalleled in our dedication to safety and quality.
All the moving companies listed with us in Vancouver have the expertise, resources and equipment essential for secure and timely transportation services. Our experienced and skilled professional movers undergo extensive training in proper piano handling techniques.
Make your relocation easy-breezy with these tips
✅ Compile your questions
You get many questions in your mind when you plan to relocate. So, you can write and compile those questions and ask your moving company. If you have any confusion about the cancellation policy or liability coverage or about various services, just write them down and ask them to the professional moving company that you chose. It is important to do, try to learn as much as you can about the moving process and details before finalizing and signing the agreement.
✅ Conduct thorough research
Go through our website and get the list of top 10 moving companies in Vancouver. All the movers listed with us are verified and authentic, you can still do your thorough research to cross-check everything.
✅ Get estimates
After shortlisting the names of the companies, start contacting them and get estimates. While the estimate can be received online but it is better to have an in-person tour of the house which is called a pre-move survey. It includes having a walk around the house and making the inventory of goods that need to move. The professionals will assess everything and then will be able to give you an accurate estimate of the cost of your moving.
✅ Visit your new residence
Before you move, visit your new residence at least once. Take a tour of the new community. Going there in person will give you a better feel for the area's various neighborhoods and amenities.
✅ Make a strategy for packing
You have to figure out a timeline for the packing process before boxing things up. First off, pack the non-essentials and at the very end of the process pack the essentials. This is because non-essentials will not be needed in the weeks leading up to the move.
✅ Begin packing
If you are planning for a DIY-move you must start the packing after strategizing the packing process. Again, pack non-essentials and seasonal goods first which are not needed before relocation. Pack the essential items at the end of the process as they would be needed in the weeks leading up to the final move. You can get the packing supplies and quality packing boxes and material from professional movers in Vancouver to pack your goods at very reasonable prices. Good quality packing will prevent the goods from getting any kind of damages during transit.
Moving is hassling but not until you hire professional moving companies in Vancouver. They will make your relocation easy-breezy with their experience and skills.