Top 10+ Verified Moving Companies in Toronto

Premium Member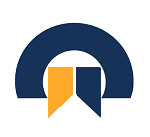 Moving Companies
Our selection is based on extensive research, evaluation, and analysis, with the purpose of presenting you with the best that will address your needs.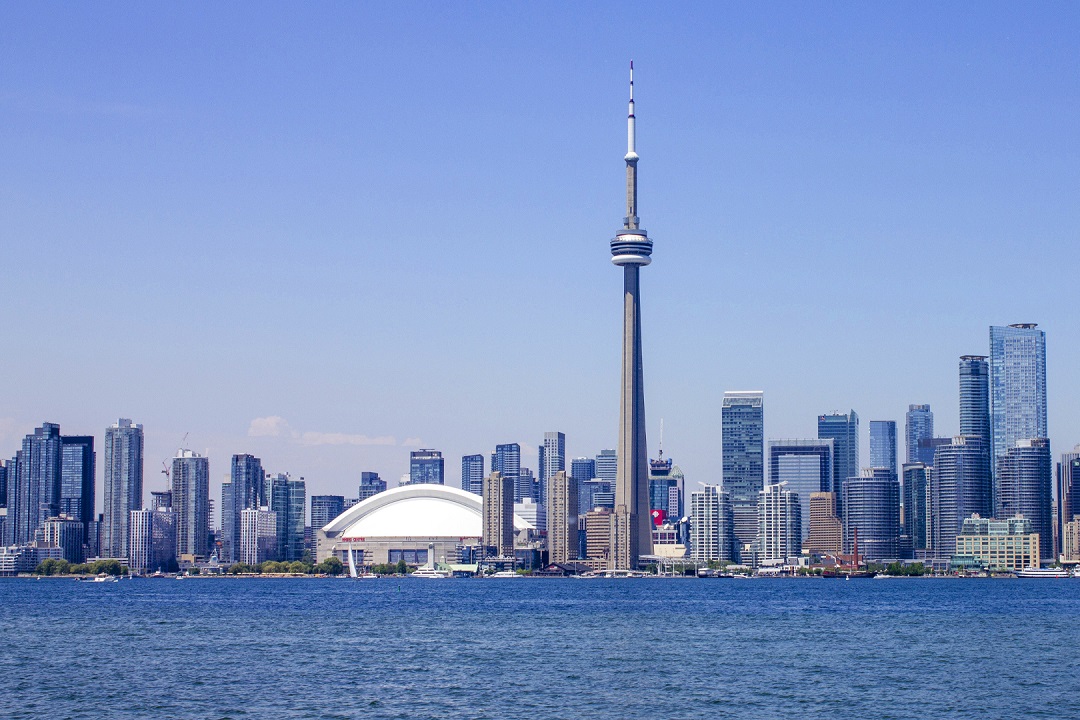 Relocation is stressful so why don't you make it stress-free by hiring professional and trustworthy moving companies in Toronto. Our movers handle service requests for moves of any scope across the famous Toronto area. Movers and packers know Toronto inside and out and boast couple of years of experience in the moving industry, but they are not afraid to go the distance if you are moving outside of Toronto. Our moving companies Toronto cover all types of residential and commercial property. We will plan, organize and execute every type of relocation for you.
Citiesmovers is the platform where you can find the best Toronto moving companies for your relocation. Citiesmovers provides you the best virtual directory of top 10 reliable and authentic moving companies in Toronto. All our movers are pre-verified and genuine hence you can rely on our movers for relocation. Our movers have trained and skilled professionals that will make your relocation easy-breezy.
Not sure about Citiesmovers? Let me tell some benefits of hiring Moving Companies in Toronto
Moving companies in Toronto listed with Citiesmovers give you many benefits. What are those benefits? Let's take a look at some top notch benefits of hiring moving companies in Toronto
✅ Trustworthy moving companies
Moving is a common thing in present times, and that is why people hire professional movers for their move. It is an overwhelming task for a person to pack their possessions properly, transport them, and unload them at the destination without any damage and unpacking them at the new place as well. All these tasks can be really hard to accomplish. It is a tough task to move belongings from one place to another. Hence, you have to hire professional movers if you want an easy-breezy relocation. But, it is not easy to find the right moving company for your move. However, with the help of Citiesmovers you can find the best movers and packers for your move. Citiesmovers is the go-to platform where you can find the best packing services for your relocation.
✅ Comprehensive moving companies
Moving companies in Toronto provides end-to-end moving services to its clients, meeting different moving requirements. You have to hire the right moving company very carefully as the movers will be carrying out the important task of moving of your household goods. Some of the best movers services in Toronto provide value-added services to their clients at their end.
✅ Well-equipped cheap services
People often search for packing services in Toronto on the internet, you have to check the customer review and star ratings of the packing and moving company. The reviews posted by the customers say a lot about the quality of the services that company provide. Although customer reviews is not all you should rely on while selecting packing services in Toronto, but it does have a little importance in choosing a suitable moving company for your relocation.
Online customer reviews and star ratings are the two most important things to check before moving further. If you are not satisfied with the reviews you can directly talk to the moving company. Movers services Toronto listed with Citiesmovers is popular among people for the quality of relocation services they provide to their clients.
✅ Affordable services
This is an important thing that you need to check while hiring movers in Toronto for household relocation, office relocation, vehicle relocation, piano moving, antiques moving and many more relocation services. Prices are determined considering some factors such as distance of the move, quantity of the goods, time of the move, and size of the moving vehicle. You have to ensure the total package should come under your budget decided for the move. Moving and storage services in Toronto provides reasonable and efficient relocation services.
✅ Value-added services
Usually movers and packers in Toronto offer only few moving and transportation services. But, Citiesmovers moving companies in Toronto provide top notch value—added services like unpacking the goods at your new home or office, re-arranging the goods etc. Thus, it is really important to search a moving company Toronto that offers these value-added services it provides within the package. Our services are very popular among people as we provide these quality value-added services.
Top notch relocation services provided by Moving Companies in Toronto
Moving is a hassling process no doubt. But, with the help of Toronto moving companies listed with Citiesmovers you can ensure an easy-breezy relocation. Regardless of what you are moving- a home, office, vehicle, piano, plants, or anything under the roof, our movers will provide top notch moving services that will help you get rid of all the moving stress and tension. So, there are myriad of types of relocation services that our movers provide. Let's have a look at the most common ones
✅ Packing and unpacking services
Packing very much determines the end result of relocation. You need proper packing material, padding and boxing techniques to protect your belongings against any kind of wear and tear. When you choose packing services in Toronto of Citiesmovers, you will work with one team and organization that are all on the same page in terms of techniques, company values, and commitment to clients.
You don't have to hire any other moving company once you experience move with us. Every moving company listed with us is trained and professional not only in home moving but also have extensive packing training which ensures your goods are safe and sound during the entire relocation. Our movers will pack as much or as little as you need for your home or office move. If you want to do the packing process all by yourself, we will also provide quality packing boxes and packing supplies to our clients so that they can do the packing themselves in the safest manner.
✅ Home relocation services
Relocating your house can be the biggest nightmare of your life. Our team will help you manage your moving stress. Our professional moving services Toronto will handle home relocation of any size whatsoever. We exceed our client's expectations by customizing our moving services to fit your needs, has stayed the same. Our movers services in Toronto move people to and from home, apartments, condominiums and everything in between.
Our movers help you with every step of relocation such as packing, loading, unloading, unpacking and transportation. Whether you are moving down the block or across the province, between provinces or across Canada, our moving companies in Toronto provide you with reasonable and convenient options for a stress free relocation.
✅ Office moving services
So, whether you run a small startup or a well-established company, moving it will be really tricky. It will need a lot of co-ordination and requires flawless planning right from the start. That is what you will get with Citiesmovers. After all we will be moving you and not just your goods. Our movers in Toronto are fully insured and licensed and can execute any size and type of relocation with utmost perfection and ease. We have the necessary experience in office moving and will work hard to make your move as smooth as possible. Our team will be with you at every step to ensure you don't face any kind of problems and stay stress-free.
Office moving involves lots of steps which you have to go through. However, if you choose us for your office move, we'll be with you at every step from start to finish. You will be working with a dedicated moving coordinator who will help you in planning every step of your office moving; offering support before, during and after the office has been moved. Thus, you won't have to worry about anything, just this toilsome job to us.
Our team will take all the moving details from you and will customize a moving plan that will suit your needs as well as budget. Our team will lead onsite to oversee the relocation as it happens, they will pack and label the boxes, and will be carrying out the dismantling and re-assembling of the furniture. Besides that, unpacking and setup of electrical and IT equipments, re-arranging of the furniture in the new office, inventory management, labeling and sorting will be done by our movers. So, you need not worry about a single thing. We will ensure your office belongings reach your new office safely in a timely manner.
✅ Storage services
Moving companies Toronto offer residential storage solutions. Moving home can sometimes require a little more space and added flexibility. For such situations, many places offer onsite storage solutions. Our clients find value in using our onsite storage with home renovations, downsizing, and during transitional living between homes. We will make your entire relocation a seamless transition.
✅ Long-distance moving
Citiesmovers is the best platform for you if you are looking for long-distance moving. So, whether you are moving from Toronto to Montreal or Toronto to Edmonton, our moving companies Toronto will provide you the best long-distance moving services. Moving companies Toronto have the necessary expertise and resources to plan and execute a long-distance move in the perfect manner. We have successfully completed many long-distance moves across Canada.
Relocation can be really daunting and hectic because of the degrees, long distance moves are much more hectic. However, there is one way you can eliminate the stress out of your moving and that way is by hiring professional moving companies in Toronto listed with Citiesmovers. Our moving companies have the experience; skills and training to secure your belongings safely pack, load them and carefully and safely deliver them right at your doorsteps. Our goods carriers and moving trucks are well-equipped to move your goods long-distances in the safest and time-efficient manner. Your goods will be secured and insured all the time. They are well-equipped with GPS navigation which will let you track your cargo round the clock.
✅ Furniture moving services
Moving companies in Toronto provide top notch furniture moving services. There are some kinds of heavy furniture that you can't lift or pack all on your own. You need professional movers Toronto help for that. Toronto Moving companies use modern machinery and tools to dismantle the furniture and then pack them as well. Our movers use special quality packing paper to pack your furniture with utmost care and protection.
What is the process of relocation with Citiesmovers?
Let's understand the process of relocation you can expect with Citiesmovers
Search movers in Toronto
This is the first thing you have to do when you decide to relocate. You can go through the list of top 10 moving companies in Toronto on our platform. Then, shortlist at least three moving companies from there. You have to do a thorough research on the moving companies in Toronto by checking their websites, reading the reviews and seeing the star ratings of the company. You can go ahead and hire the best among them.
Pre-move survey
Call the movers you selected and ask them to conduct a pre-move survey of your home. They will come and check the inventory of items that you need to move with you. This will help them in managing the goods during the entire relocation process.
Packing of goods
One the pre-move survey gets complete; you have to decide a day for packing after discussing with the movers. On that decided day, they will come to your house with enough packing material to pack your goods. Movers associated with us use quality packing materials to ensure the safety of your goods.
Loading
Once packing is done, the goods will be loaded into the moving vehicle with utmost care and protection. Then, our licensed and experienced drivers will transport your goods to the intended location.
Unloading and unpacking
Once the goods arrive at the new place, movers will carefully unload the goods off the truck. Later, they will do the unpacking of the boxes. Also, they will re-assemble the items that were dismantled at your previous place.
Moving can be made happening with the help of professional moving companies. Hence, you can get in touch with Citiesmovers if you are planning to move to, from or within Toronto, Canada.