Top 10+ Verified Moving Companies in Ottawa

Premium Member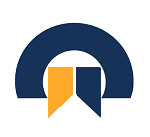 Moving Companies
Our selection is based on extensive research, evaluation, and analysis, with the purpose of presenting you with the best that will address your needs.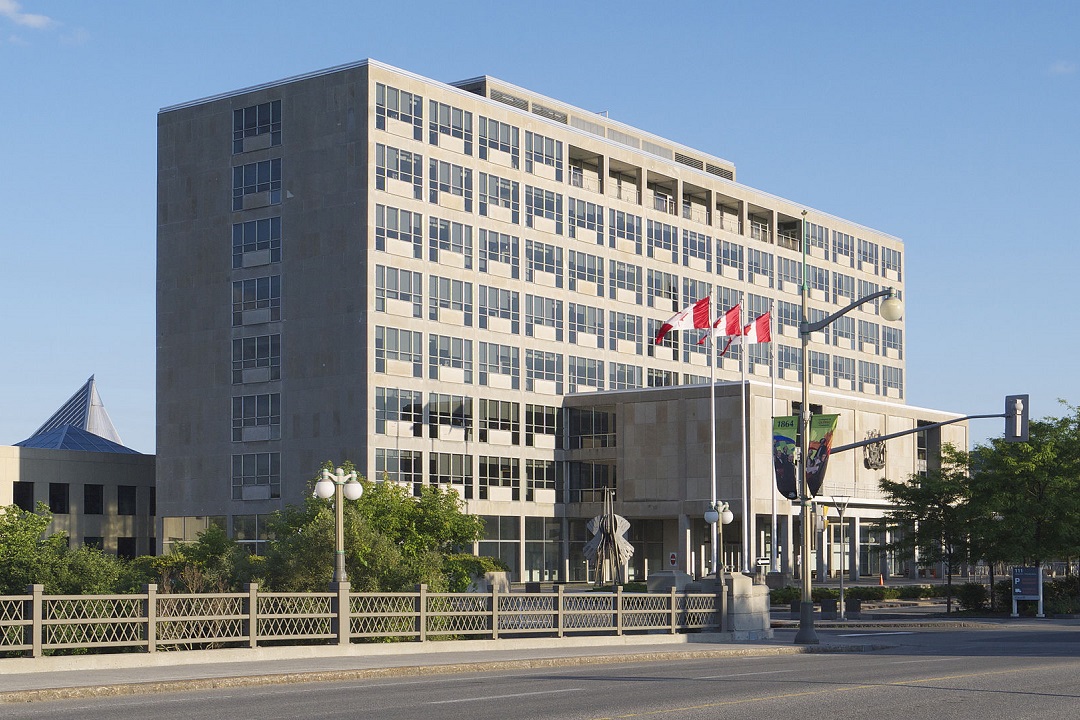 No doubt moving is stressful and hectic. However, it is possible to make stressful move stress-free and easy-breezy. How? You need to hire professional and reliable moving companies in Ottawa in order to experience a stress-free move. Movers listed with Citiesmovers have been trained to provide top notch moving services. With every move that we complete, we strive to exceed customer's expectations and turn them into raving fans. Our professional moving companies in Ottawa move people throughout Ottawa and across Canada every day. Even if you are moving down the block or to another province, you can always count on us as we are always happy to help you. And when we talk about professional moving companies, one company stands out- Citiesmovers
Introduction of Citiesmovers
Citiesmovers is the high-end solution for all your moving problems. You can find the best virtual directory of top 10 reliable and authentic moving companies in Ottawa that will help you in making your relocation easy-peasy. All our movers are well-trained and well-experienced to perform tricky and difficult relocations. Every mover listed with us is pre-verified, authentic, and reliable. Our mission is to make the process stress-free and hassle-free.
What makes Citiesmovers best from the rest?
You must be wondering there are plethora of moving companies in Ottawa so why should you hire Citiesmovers moving companies. Well, let me tell you that there are many benefits of hiring Citiesmovers packers and movers for your relocation. Are you curious to know what those benefits are? Let's have a look at them
✅ Safety of belongings
The most important benefit of hiring professional packing services from Citiesmovers is the safety. Safety of their belongings is something that every moving person is looking for. You may have some valuable antiques, expensive items or unique and irreplaceable pieces. That is where our movers enters the scene and help you. Customers want to ensure that their goods will be safe in the hands of the movers. That is why our movers are the best capable of solving such tasks with utmost perfection. There is bulky furniture and extremely hard to handle pieces like a piano where you must enlist piano movers and packers in Ottawa. There are other items like a gun rack, pool table, home vault, glassware, art pieces, artefacts and many more.
All of them need professional careful handling, safety measures, and protocols in the right place. Hence, you need professional movers for their packing and moving. And Citiesmovers excels in this domain. With years of experience and skilled staff, we are able to execute relocation in the best manner. Our movers will cover those tasks for you and ensure all the hard work as well as the labor.
✅ Easier packing
Packing is toilsome and boring at the same time. Hence, you must leave this job in the hands of professionals. By hiring professional moving companies in Ottawa listed with Citiesmovers will give you the opportunity of skipping the boring process altogether. So, if you hire Citiesmovers movers and packers, they will bring the packing material to your place, pack, load, unload and unpack the goods as well at your new place. You can save yourself the trouble, time and stress with this affordable way. On the other hand, if you decide to pack the goods all by yourself, you can end up damaging the goods or you can even hurt yourself in the process. Thus, it is better you hire professionals for packing of your possessions. Our movers will also do careful unpacking of the goods.
✅ Moving insurance
No doubt we provide top notch packing services but that does not limit us to just packing. There are many more services you can choose from. What you should do is let your movers evaluate your situation and provide a list of moving services that you would benefit from. Our movers will assess your moving condition and will provide the best moving package in line with your moving requirements and budget. Besides that, one most important benefit of hiring Citiesmovers moving companies in Ottawa is moving insurance. This is one of the first important things you need to ask the movers; whether they have the moving insurance or not. All the moving companies listed with us provide total insurance. Hence, you should check it out and if you are satisfied with the package just get in touch with our team.
✅ Onsite estimates
One of the best benefits of hiring professional packing services Ottawa listed with Citiesmovers is the free onsite estimates. It is possible these days to get a quote for relocation via phone call or online. But, the best estimate can only be decided by having an in-person pre-move survey. Pre-move survey involves a home visit by a moving representative who will evaluate the entire situation. They will measure doors, ceilings, hallways, stairs, quantity and size of items. Then they will also weigh the goods and determine how many hours and packing materials are needed for their packing.
This will allow them to establish a safe working environment and an efficient moving plan. Once they are done, they will give you an accurate estimate of moving cost. Do not forget to ask for onsite estimates when you call the professional moving companies especially because it is free. Hiring professional movers listed with Citiesmovers will do a pre-move survey in order to give you a precise quote for your move.
✅ Budget-friendly services
Moving can be really expensive but not with professional moving companies in Ottawa. At Citiesmovers, you can get all the moving services at very affordable rates. If you are not careful while planning for your relocation, you can end up spending a lot more than required. We will change this. So, whether you are moving locally, over long distances, or just need to store some goods, you won't have to spend a fortune. Citiesmovers moving companies Ottawa is a company that offers quality at a cost-effective price.
Services Offered by Moving Companies in Ottawa
Moving companies listed with Citiesmovers provide a wide range of moving services. You can choose the one that you are looking for. Well, let me share some most popular moving services that our movers provide
✅ Packing services
Make your relocation easier by getting someone on board to professionally pack, load and transport your belongings. This is the right place for you to get the best packing services. Professional moving companies in Ottawa is a team of highly skilled professional packers and movers. With the help of our professional movers your packing process will get faster, straightforward, and much less stressful and hassle-free. You don't have to waste your time on planning and doing the packing all by yourself.
Leave that job upon our movers that will do all the hard work for you and you will actually be able to enjoy your relocation. Our trained movers will handle this most time-consuming and delicate task. With us, you won't have to worry about the safety of your goods. You will be saving a lot of your time which you can utilize for other important tasks.
✅ Local moving
People many a times underestimate local moves. Let me tell you that even when you move down the block you still have to provide your belongings with optimal support through every stage of your move. Here, Citiesmovers movers and packers will help you out. As a locally-owned and operated moving company, we know how intricate and downright complicated it can be to move your home or office. Hence, we use our years of experience to ensure an easy-breezy relocation for you.
Our movers always show up with full enthusiasm at your doors and will make every effort to execute your relocation to perfection. We have the three qualities that make us apart from the rest and those are- Professionalism, excellence and dedication. Our moving companies have a strong compass for urgency which means we will know how to prioritize your moving tasks. With our experience and great efforts that we put into our job, you won't have to go through any stressful or anxious moving experience. We take all the stress and all the anxiety out of the equation.
✅ Storage services
You must know how difficult it is to locate a storage facility when you are looking for storage services. Well, you don't need to worry as packers and movers listed with Citiesmovers provide top notch complete storage solutions. Our storage companies offer appropriate storing conditions, proper security, a wide selection of unit sizes, different payment plans and many more features of our storage facilities. We partner with storage companies that can provide what you are looking for- complete quality storage services at affordable prices.
There could be many reasons why someone would need a storage unit such as someone is decluttering their home and looking for long term solution to store their excess possessions. Also, you may need to store your goods in a storage facility when you are moving long-distance or you may also need to store your goods during renovation of your home. In all of the aforementioned circumstances, you can avail our storage solutions at very reasonable prices.
We have large, clean, climate-controlled and pest-free storage houses where you can store your goods. Especially if you are planning to keep them long-term you need to make sure they are kept in suitable conditions. Moisture, dirt, and pests are the main things that can threaten your belongings in an inadequate storage facility. And these are the things that you should watch out for the most. Unfortunately, these days, it is much easier to come across such storage facilities in Ottawa, than those that are offering adequate and right conditions for your belongings.
✅ Long-distance moving services
Moving over long-distances is really hard but it doesn't have to be. And when you have professional and experienced movers and packers in Ottawa by your side, you can be sure that even the toughest and hardest move will become easy-breezy. We have toiled very hard to be able to present to you some of the best long-distance movers Ottawa has to offer. Our companies ensure that our clients get the best moving experience over long –distance. Our moving professionals will help you pack, relocate and store some of your precious belongings.
You just have to give us a call and we will take care of everything else. All the movers listed with Citiesmovers are all about providing people with problem-free moving experiences. We have worked really hard to devise services that will suit everybody's needs and budget. Even though every move is different, we can help all of our customers, thanks to our flexible relocation services. Our professional movers are equipped with all the necessary moving equipment, tools and accessories. So, if you have any large or heavy items, you can be sure our pros will be able to take care of it.
✅ Senior moving services
Moving senior citizens is a hell of a task that needs careful planning and perfect execution. In those types of moves, you don't want to risk it with unreliable movers. Thus, it is always better to stick with authentic, reliable, experienced, and skilled senior movers Ottawa listed with Citiesmovers. You can count on Citiesmovers for a flawless relocation. Our movers approach each senior relocation with great care.
The whole process of move is designed in such a way that provides comfort and certainty to you and your seniors. Nothing is left to chance and every step is carefully planned. With our moving services in Ottawa, you don't have to take time off work or stress over the relocation process. We will take care of everything, from packing to moving and even storage. Our attention to detail will make the entire process seamless and stress-free for everyone involved.