Top 10+ Verified Moving Companies in Montreal

Premium Member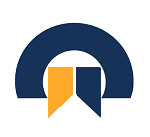 Moving Companies
Our selection is based on extensive research, evaluation, and analysis, with the purpose of presenting you with the best that will address your needs.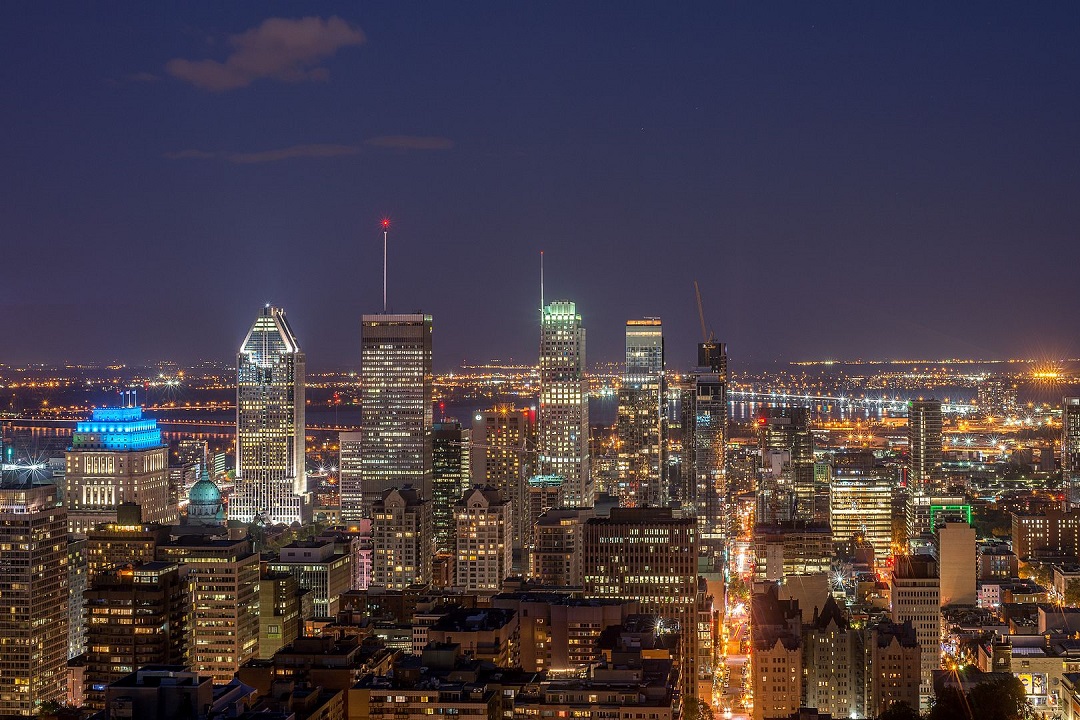 Moving Companies in Montreal is the best one for all your long distance and overseas moving requirements, so you can trust our Montreal movers. Moving is a hectic process which not everyone has the experience and skills to accomplish in the perfect manner. Only professional movers and packers can do this task. So, whether you need some extra assistance with packing, moving your possessions within your city or outside the city, or need to put some or all your items in the storage while you get settled into your new place, the experienced team at Citiesmovers moving companies in Montreal has the skill and experience necessary to get the job done smoothly and efficiently.
Still not convinced? Let me give an introduction of Citiesmovers
Citiesmovers is the best online reference portal for finding the best professional movers. We have the best virtual directory of top 10 moving companies in Montreal. They have well-experienced and well-skilled professionals that will help you in moving your goods in the safest manner. Packing services in Montreal will help you in moving your delicate and fragile goods that needs special handling such as art pieces, artefacts, antiques, glassware, and many other valuable items. An inexperienced person can damage your valuable possessions so you have to hire professional movers listed with Citiesmovers.
Services provided by Moving Companies in Montreal
Moving companies in Montreal provide top notch moving services. They provide a wide range of moving services that you won't find anywhere. So, what are those moving services? Let's take a look at the services
✅ Local moving
Our professional movers get the job of local moving done right the first time. With many years of experience in and around Montreal, we can help make your move stress-free. Our movers go a step above our competitors and build a unique moving plan for all our customers that set us apart from any other moving company in Montreal. You can go get in touch with them and choose the plan that works best for you and your budget.
✅ Long-distance moving
Movers in Montreal also provide top notch long-distance moving services. So, whether you are moving from Montreal to British Columbia or from Montreal to Ottawa you can hire Citiesmovers moving companies in Montreal. They will help you in carrying out a perfect long-distance move. Moving can be a chaotic and hectic process because of the degree, long distance moves are even more so. You can get rid of the stress by hiring professional moving companies Montreal.
Our movers have the experience and training to secure your possessions, safely pack and load them, and deliver them at your doorsteps on time. Our goods carriers and trucks are well equipped to move your belongings long-distances safely and quickly. Your goods will be secured and insured all the time. Our trucks are well-equipped with GPS navigation so you can track your goods 24/7.
✅ Commercial moving services
We have experienced moving companies in Montreal will be happy to help your company or corporate with a commercial move in Montreal. No matter how small or large the size of your belongings is, our commercial movers will help you relocate any size move. We not only transport your belongings from one place to another, but we also plan your move as we are also commercial moving consultants.
We know that your work should not stop during moving. And that is why our movers and packers offer off-hours moving services to minimize the disturbance cause to the operations of your company. Also, movers will perform your move during weekends and evenings. We will also help in the dismantling of your office goods such as cubicles, office furniture, IT equipment, and workstations. Our moving team will also unpack those goods and will re-assemble the goods as well.
✅ Vehicle moving services
Moving companies in Montreal listed with Citiesmovers provide excellent vehicle moving services. We know that moving a vehicle is not an easy-peasy task. It needs special handling of a heavy vehicle that can be very expensive. Hence, it needs professional and skillful hands. So, no matter what you are moving, be it a four-wheeler or a two-wheeler, Montreal movers will help you in safe and secure moving of your vehicle. Therefore, you can hire our packing and moving services for an easy-peasy vehicle moving.
✅ Household moving services
Moving companies in Montreal provides top notch moving household moving services. Our home moving services include
Dismantling
Packing
Loading
Unloading
Unpacking
Re-assembling
Re-arranging
Moving companies in Montreal are well-experienced and well-trained in providing top notch household moving services.
✅ Storage solutions
If you are looking for storage facilities to store your possessions, you can avail our storage services. Montreal moving companies offers amazing storage rates, convenient pickup, safe and careful delivery services at our large, clean, weather and temperature-controlled storage facilities or warehouses. We do not surprise our clients by suddenly adding hidden charges to the final bill. We will undertake your moving needs and then accordingly we will try to give you an accurate estimate of the move.
So, whether you are planning to hire professionals for one-time move, or whether you are looking for commercial trucking services to offload your ongoing trucking needs, you can rest assured you will get the best services at the most reasonable cost. Our moving consultants are always available to help you with any further and detailed questions you might have regarding our relocation services.
These tips will help you in making your relocation easier
No moving is back-breaking but by following the below mentioned tips you can make it less hassling and stress-free. So, what are those tips? Let's take a look at some moving tips that you can follow to make your move easier
✅ Plan ahead
Relocation is a multi-step process which requires extensive planning and preparation. Hence, you have to start the planning ahead of moving date. Start the planning early, well in-advance. This will give some free time later to focus on other important chores. You have to start the planning at least one month before the relocation. This will also ensure you don't miss or skip any important step regarding your move.
✅ Do the thorough research on moving companies
You should conduct a thorough research on the moving companies in Montreal if you are planning to hire professionals. This is because there are many fake and fraud companies preying on your money. They will just take your money and will vanish before finishing your relocation. Thus, you have to do deep research and analysis on movers and packers in Montreal before finalizing the company.
✅ Schedule movers
After making a deal with the movers, schedule the move after discussing the day and time with the moving company. Here, you must keep in mind that the cost of moving will depend on the day, week and month that you pick up for your move. Do not make the mistake of moving during peak season or during holidays or festivals. This will definitely cost you a lot more. If you have a tight budget, choose to move on weekdays or in between months during off-season (not month-end)
✅ Make travel arrangements
This is especially important in case you are moving long-distance like inter-province. So, don't make the mistake of waiting for the minute to book the car rental, or train or flight ticket and hotel reservation. Doing so will result in extra charges. So, avoid paying higher prices by making travel arrangements well in advance.
✅ Donate and sell goods
Start the pre-move purging process as soon as possible as the less goods you have to move, the better. You have to get rid of unnecessary or useless items as taking them will only increase your transportation cost. You can donate those goods at your local charity or school or hospital. If you have some good-condition furniture or other goods that you don't want to donate, sell them. There are many consignments stores that will accept those second-hand items in good condition. Also, you can sell them online through an online market place like Facebook or Craigslist.
✅ Inform friends and family
It is important to inform your family and friends about your move. So, you can either call them personally or drop a message or email. They can even help you in making the moving process a little easier.
✅ Get quotes
After deciding the budget, next important thing is to get an estimate for the cost of your move. You must get in touch with at least three movers in Montreal. Request for quotation from those moving companies. In order to get an accurate estimate, invite the movers to perform an in-person inspection or a pre-move survey to assess the goods that you need moved. Another thing you need to ensure is that the quote is non-binding and not-too exceed quote.
✅ Budget mindfully
Before hiring a moving company Montreal or committing to a DIY move, try to figure out your moving budget. Long distance move will definitely cost more than a local short distance move. So, you have to decide your budget according to that. You can negotiate with the Montreal moving companies according to your budget.
How to select the right moving company for your move?
✅ Moving inventory
A reliable and genuine moving company in Montreal will take inventory of all your goods and determine the bulk and weight of your move either in person or through video survey. The estimator should be thorough and check all your storage places such as drawers, cupboard, bookcases etc. A large part of the moving price is based on the weight of the goods and the space that your goods will take up in the truck. You have to ensure you understand this estimate and that it is as accurate as it can be.
✅ Don't pay a large deposit
Authentic moving company will never demand a large deposit before moving. You have to pay only when the relocation is successfully over. If you pay well in advance, you will have no control over when you will see your goods again and in what condition they will be. So, never pay the whole amount in one-go.
✅ Get reference on moving company
If your friends and family don't have recommendations, get a list of reliable movers from Citiesmovers. Ask any moving person you speak with for references. Tell them you want a list of three customers from your area who have moved in the recent time. Contact those customers and ask direct questions about their experiences with that moving company in Montreal.
✅ Avoid packing costs
If you pack your goods yourself, the mover generally isn't responsible for damage to them. However, if you have your moving company do the packing, you may pay inflated prices for boxes and packing materials, not to mention time and labor. If you decide to have the movers pack, ask about the packers' experience. Most packers and movers Montreal are careful, but you want to avoid the odds of getting someone who tosses whatever they can into a box and then seals it up with little regard for breakage.
Relocation can be really daunting and overwhelming. You can make it hassle-free and seamless by hiring professional moving companies in Montreal. They have the necessary experience and skills to execute relocation in the most successful manner. You can always count on our movers for your relocation. Our team at Citiesmovers Montreal will assist you at every step of relocation process. So, whether you are planning to, from or within Montreal you can avail top notch moving services offered by moving companies in Montreal listed with Citiesmovers.