Sometimes it happens that most of the people plan a sudden move and have to manage a lot for entire home relocation in a very short span of time. This is what you call 'arranging last minute move.' If you're one of them who is struggling to arrange home relocation in last minute, this article is going to your must read.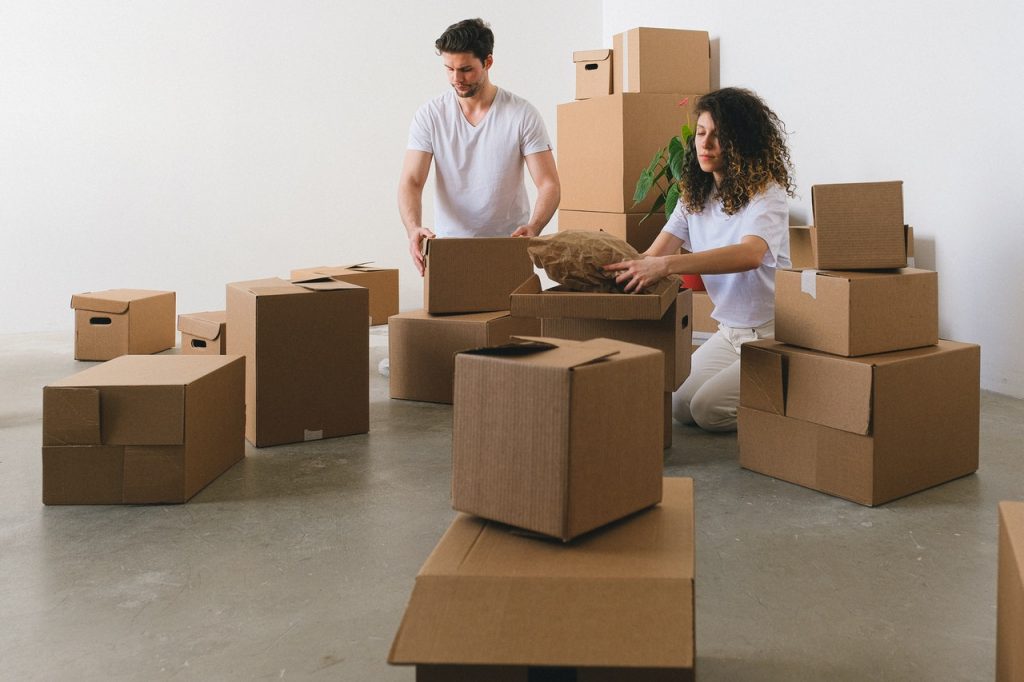 Arranging home relocation in the last minute is going to give you a lot of tension and stress. That's because relocation is something that requires proper planning and arrangement of things ahead of time. Anyway, you no need to worry when Citiesmovers is here to share some crazy and smart hacks with you to help you prepare your last minute move.
So, without much ado, let's talk about hacks in this article below.
Some smart hacks for arranging your last minute move
To make your move hassle and stress free, make sure to follow all the given smart hacks to arrange your last minute move.
📌 Get help of friends
Since you're arranging and moving in the last minute, you must consider asking your friends to help you out if possible. Moreover, you can also ask your neighbours to help you out. Without a spec of doubt, you can't be able to manage every relocation task such as packing of goods, lifting, moving and loading on your own unless you take help of someone. So, don't hesitate in asking for help.
📌 If possible call movers for help
Calling professional packers and movers for helping you out in the last minute is the option if you don't receive help from your friends. Moving is quite a hectic task which requires professionals help and movers and packers gurgaon are prominent for getting home relocation job done on time safely and peacefully. The spoiler alert here is that if you hire movers on time, they might charge you little higher price than the general rate.
📌 Mind your household belongings
As you're prepping move in the last minute, you must consider packing only important household items that you need on immediate basis. Other minor items you can pack after a day if possible. But make sure to pack only relevant and usable items that you're going to need in a new home. You can shuffle items and pick out the needy ones.
📌 Garner packing material
If possible try to arrange packing materials such as packing boxes, bubble wrap, packing paper, tape, label marker, and a lot more from neighbour or friends or nearby grocery store. Well, if you're hiring any moving company, they will bring their own materials to pack your household items. But if you have packing materials or old blanket to pack your goods, then it will save you cost on moving only. There is no harm as such.
📌 Pack smartly
Packing is daunting and time-consuming one. Now that you're already moving in last minute with a lot of hassle, why not pack smartly? To make packing easy-breezy, just declutter items and pack in orderly manner. Pack heavy items in small box and lighter items in large boxes. This way you (or movers) will be able to carry them easily. Also, don't forget to tighten your boxes with cello tape and label them with marker.
📌 Use wardrobe box for keeping essential items
Essential items include your documents, jewellery, antiques, art pieces, and other essential stuff you could think of. You'll definitely have boxes that will be very useful for keeping essential items of yours. Moreover, you can use duffle bag or other bag or trolley that can be quite effective for keeping essential items safe and secure. As per your requirement, you can go with any bag for keeping essential items.
A checklist to prepare your move on last minute
Here is quick checklist you can follow to prepare a last minute move:-
First of all confirm your moving date
Make a list of inventory you want to move
Contact at least 2-3 moving companies that can manage last minute move and provide affordable services
If done with booking just get transit insurance from movers
Now review your goods and inventory that you want to move
Just double check your inventory once its reach to destined place by movers
If you think movers did the best job in less time then there is no harm in giving them tip for their effortless and smart work
Wrapping up
Home relocation, without a doubt, is very tiring and daunting task for anyone who goes through this process. But it can be bone breaking and havoc-wracking if it's about to manage in the last moment. Well, fret not. Here in this article, you have read which you needed to know regarding what all sort of things you must be doing to manage your last minute move. So, follow all the tips.
For any query and information, forget not to get in touch with us here.