Shifting to a new home or place is a cumbersome task. A lot of hustle-bustle you will be facing while shifting. You can't avoid the stress associated with moving, but you can lessen the stress by hiring packers and movers. The professionals can help make your moving stress-free entirely. However the lots of planning and preparation associated with sifting is something you have to do own your own. So, our today's article is for people who are planning to shift within Visakhapatnam and want professional advice in moving process.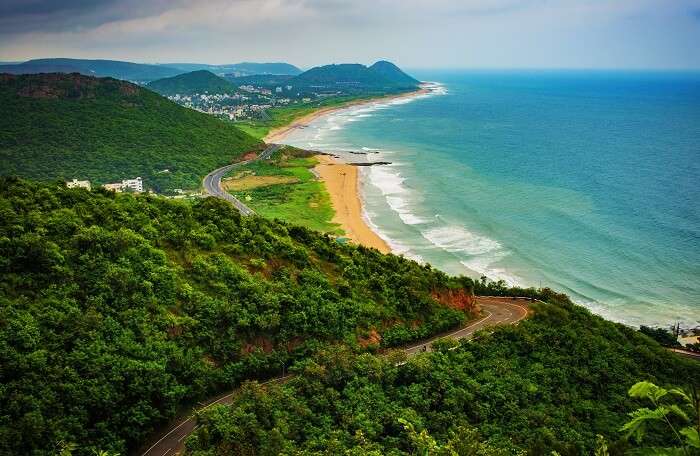 Packers and movers play a significant role in household shifting as well as provide great shifting advice and tips.
Let's start with this moving guide.
A moving guide for locals in Visakhapatnam
Packers and movers in Visakhapatnam do their work effectively to make the relocation process much easier for local here. But before you hire any moving company, here are some tips you have to follow. Just look at them below.
⇨ Make a work list
The very first tip you have to follow here is to prepare a list of activities that you have to do carefully before the actual relocation. In the list, you must add the task associated with local shifting such as packing of items, leaving the unwanted items behind, contact to professionals, budget of moving, etc.
⇨ Quality packing material
If you're not hiring packers and movers then you have to buy some quality packing materials. You must be getting quality packing materials which professionals use during home shifting. Here are some materials which you must be buying. Have a look at them:
Bubble wrap
Crumble papers
Packing tape
Foam
Scissors
Foam
Cartons
You can buy other packing materials items which you think is important.
⇨ Search online for services
Not every moving company provides you every service such as door-to-door, transportation service, and transit insurance facility. The advice of movers you get here is search online for the best company providing you all the moving services at affordable price.
⇨ The cost of moving
There are many packing and moving companies available in the market offering services at different prices. You never know when you end up spending a lot of amount on moving services. Here are some tips which will help you know how movers charge you for offering services:
Moving distance
Weight of the items and goods
Transportation charge
Insurance coverage whether you want
Number of items you want to move
Labour charges
Many other reasons might be there. Let's now move further and look at the important tips by professionals.
Bonus tips from professionals for household shifting
First off, start packing goods 4-5 days before your actual relocation day
Pack items room by room so that it is easy for you to pack items and household goods in ordered manner.
Professionals recommend that pack kitchen items and utensils first. Pack crockery items in spate box and glass items in separate box.
For fragile and delicate items like show pieces, flower pot, wall hangings, and many more, you can pack carefully using bubble wrapping. Also, tighten the items with tape so that during transit the items don't get damaged.
If you have books, try to pack them in cartons as these boxes easily hold out the weight of books.
If you're concerned about furniture like sofa then shield them with old and unusable bed sheets or curtains from the scratches and dust.
For moving your vehicles like car, bike or any other automobile, you can hire transportation services by professionals.
If you want to hire professionals then try to book them in advance like 2-3 weeks before your relocation date. You actually get big discount from them in advance booking.
Note: always get suggestions from friends and relatives before you finally book any moving company.
Final wordings
This was all that you need to follow while shifting locally in Visakhapatnam. In fact, you can use these tips for intercity relocation as well. All the tips are recommended by citiesmovers packers and movers in Visakhapatnam. Make sure to follow them and make your relocation safe, stress free and secure. And if you're planning to hire professionals then hire them through Citiesmovers.com, as it is one of the India's famous online web directories to get professional movers.
For any kind of query or question you have, feel free to get in touch with us. We'll provide you valuable advice.