Are you shifting to Chennai? If yes, then there are certain things you must get a hang of about this capital city of Tamil Nadu. So, read on and find out all that you should know if you are moving to Chennai.
Chennai, the capital state of Tamil Nadu, attracts a lot of settlers. There are various reasons that many move to this Indian city. The city provides great job opportunities and hence attracts many of those seeking employment. But that is not all. The standard lifestyle here is also great. Moreover, it is one of the safest cities in India where you can live. On top of that, commuting within the city is also quite cheap; given you know your way around the city's transportation system. As for living expenses, it is also quite affordable.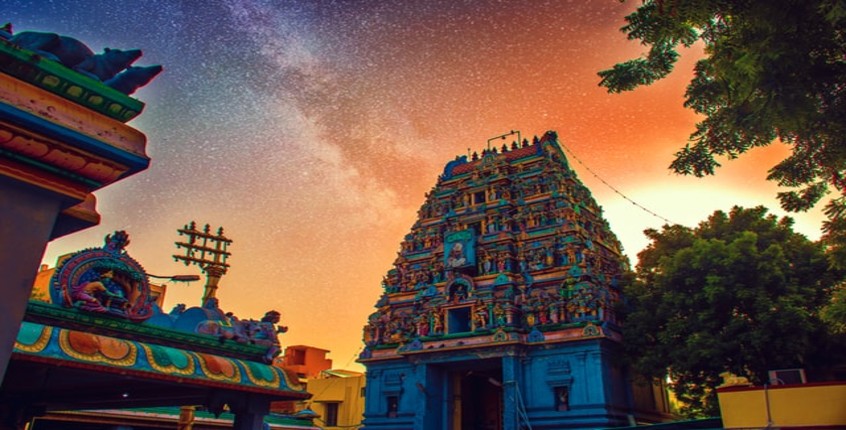 Along with that, the city formerly known as Madras also has an interesting culture. It is also rich in history. Especially if you are not from the south, you will have a very different and unique experience here. So, overall, it is a great city to be living in. But if you are new to this place, then there are a number of things you should know in advance. And we are going to talk about just that today.
Here's What You Need to Know if You're Moving to Chennai
| Language Barrier
Well, language can be a barrier for non-Tamil speakers in Chennai. Therefore, you the first thing you need to know is their language. This doesn't mean that you can't live in Chennai at all if you don't know Tamil. However, it is best to familiarize yourself with some basic phrases that can come in handy in everyday life. For example, you need to know how to shop for groceries, get an auto, ask for directions, and so on in Tamil—all these basic things you see.
| The food of Chennai
Another important thing is to familiarize yourself with the local food. Adjusting to the food is one of the key challenges that people face when shifting to a new place. However, the good news is that Chennai has awesome (and cheap) local food to offer which you are most likely going to love.
| A city of early birds
Well, if you are habitual of going to bed late and waking up late, then you will have to adjust your sleep cycle. Chennai is a city of early risers. People here wake up before the sun. In fact, you will be amazed at how early shops, stores, and eateries open (and close) here. In fact, the normal work hours here are considered to be 8 A.M. to 4 P.M. So, this is something you got to be prepared for if you are shifting to this city.
| The heat's always on in Chennai
And I'm talking about the literal heat of sun. The climate of Chennai is essentially hot. The peak summers see temperatures reaching to 40 degrees! And the humidity here surpasses 90% generally. So, be ready to be sweating most of time. However, there is a silver lining. And these climatic conditions are what makes its beaches beautiful and evenings wonderful.
| The house hunting
There are many things to keep in mind when hunting a house in Chennai. Firstly, it is very important to understand your neighborhood. You might find yourself subjected to conservative rules depending upon the choice of your areas. So, it's best to ensure beforehand that you can live with those rules or not. And don't worry, you can also easily find neighborhoods with equally liberal rules. And once you have shortlisted on the neighborhoods, there are certain considerations that your landlord/landlady might have:
Are you vegetarian or non-vegetarian? Make sure to clearly communicate this so as to avoid any future conflicts.
Your marital/relationship status can also play a big role. Many homeowners wouldn't like to rent their space to single women, live-in couples, bachelors, and so. Hence, be sure to communicate all this very clearly.
There can be some general rules depending upon the neighborhood or your landowner. So, make sure that you and the landlord/lady are on the same page with that.
| Packers and Movers
When you have finally decided to shift, you need to research in order to find the best packers and movers in Chennai. It will help you ensure that you have a smoothing shifting experience. If you make this decision in hurry without due research, you can end up with poor services, and even worse, damaged items or being over-charged. So, make sure to be through with all this before shifting to Chennai. Also thoroughly learn about the company's warehouse and storage facilities in the city.
| Commuting in Chennai
There are a few things you should know about commuting in Chennai. Auto-drivers in Chennai are notoriously infamous for charging very high prices from those who are new in the city. So, you must know beforehand how much you should be charged for a particular distance. And make sure to confirm it with the auto-driver before boarding the vehicle, or else, you may end up getting charged a very heavy price. However, shared-auto is a good option and is generally cheap. But in any case, if you are not in hurry, it is best advised to use public buses. And about it too, there is one very important thing to know. You will have to make your way to the bus conductor in order to get your ticket. In most cases, they won't come to your seat. And if you are caught without a ticket, you're literally screwed.
Final Word
If you are moving to a new city and Chennai is on your list, then you must be familiar with at least all that is given above. From knowing about your neighborhood to finding the right movers and packers in Chennai, there are a number of things you should be prepared with beforehand. And once you are sorted on all that, you will have a great experience in this city!