Home shifting has never been an easy process. Not only are you going to suffer physically but also mentally. Why? Because home relocation is not just about moving your home items from one place to another but also carrying your memories from that place to making new memories to a newer plane. However, to make home relocation an easy going task, less stressful, and hectic, one goes to hire a packers and movers in Delhi. Often people fall in trap by packers and movers who eventually drain their money and don't provide full services and leave them in the middle of relocation process.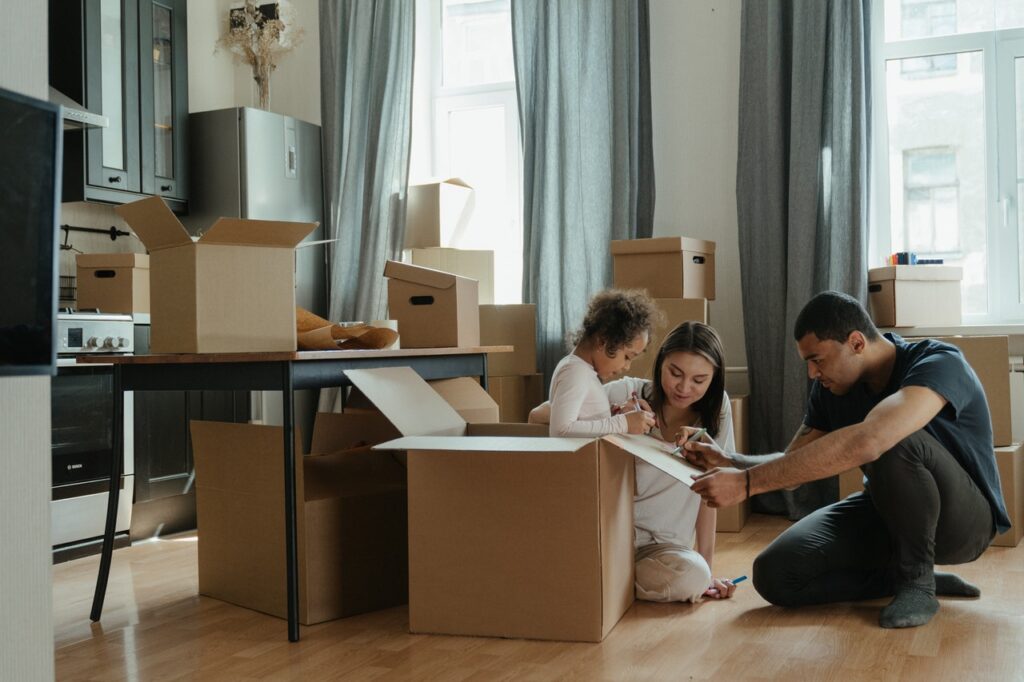 So, if you don't want to get into trap and want a smooth relocation experience then keep the tips in mind that I'm going to talk in this article below.
So let's get started.
5 important things you must avoid while relocating to a newer place
1. Never hire home shifting services with low packages
The general perception of people is they always end up hiring services from companies that offer services at cheap price. However, they just don't offer you services at cheap price rather it is their strategy to loot money from you. Moreover, they also use poor quality moving equipment, trucks, and many other things to provide you services. Hiring such cheap quality service providing companies increases the risk of goods getting ruined during the time of relocation and transportation. So, whenever you plan to hire any packers and movers service provider, make sure you avoid hiring services from a cheap company.
2. Always avoid home shifting in busy seasons
Another thing you must avoid is don't shift your home in busy seasons. Citiesmovers.com suggests you to avoid shifting your home in busy season. Why? Because in busy season you will not get any discount so what you can do is just Hire Company in normal times. Another wise decision you can take is just avoid taking services of packing and moving company during festive season. It is because these companies become busiest these days and it becomes hard for them to manage everything and provide quality services. So, if you want to get discounts and make your shifting hassle free then don't shift during festive seasons.
3. Don't hire a company that doesn't offer insurance transit
Insurance should be on the top when you hire a packers and movers company. Some packers and movers do provide insurance transit and some just don't. How insurance helps you? So, when you handover your delicate, valuable, and precious household items to safely move to destined place, you never way what may happen during transportation of goods. Meanwhile, if any of your items get damage, then the company will provide you some amount of cost against damaged product. It means you get full insurance claim which is good in any case. So, always ask the company in advance whether they offer insurance feature or not.
4. Never pay full amount in advance
If you pay full amount in advance then you're a fool. When you hire packers and movers, you're just ask to make certain advance payments to confirm your booking with and sign the contract. You'll encounter some packers and movers asking you only 20% advance and some ask you for 80% advance. Don't pay full payment in the starting also avoid paying 50% of the advance payment. Also, keep a proof or record of advance payment and avoid paying in cash. Just use check or bank transaction to proceed payments.
5. Avoid hiring any random packers and movers
So, when you need to hire a trustworthy, reliable, verified, and certified packers and movers, you end up hiring anyone you come across without doing a thorough research. You should spend some time and compare a few packers and movers companies before finalizing one. Don't just compare the price rather see the kind of services they provide, the reviews of previous customers on their website, rating, and many more. You just can't trust any random packers and movers make sure to take reference from your family, relatives, and friends. Also, do a thorough search to find right packers and movers.
Over to you
Now that you have finally come to the bottom of this article, we believe you have read all the above points thoroughly. Make sure you follow all the points and don't make a mistake of doing anything which you shouldn't do. Also, we want to make your searching process much easier by suggesting citiesmovers packers and movers Delhi as your trustworthy service providers. We also assure that once you hire our enlisted packers and movers, you'll come to us again and refer us within your friend circle.
So, without any hesitation just get in touch with us and solve any query if you have.