Moving to a new home isn't just about moving alone rather moving with every essential household item you have at home. And the most essential plus heavy item is furniture which people can't lift and move to a new home right. That's why they look around to find the best Furniture Removalists Melbourne to make this task easy going. Well, there are plenty of furniture removalists available in the market but hiring the best removalists is the tough decision. That's where get people stuck. If you also fall in this category, this article is going to your worth read.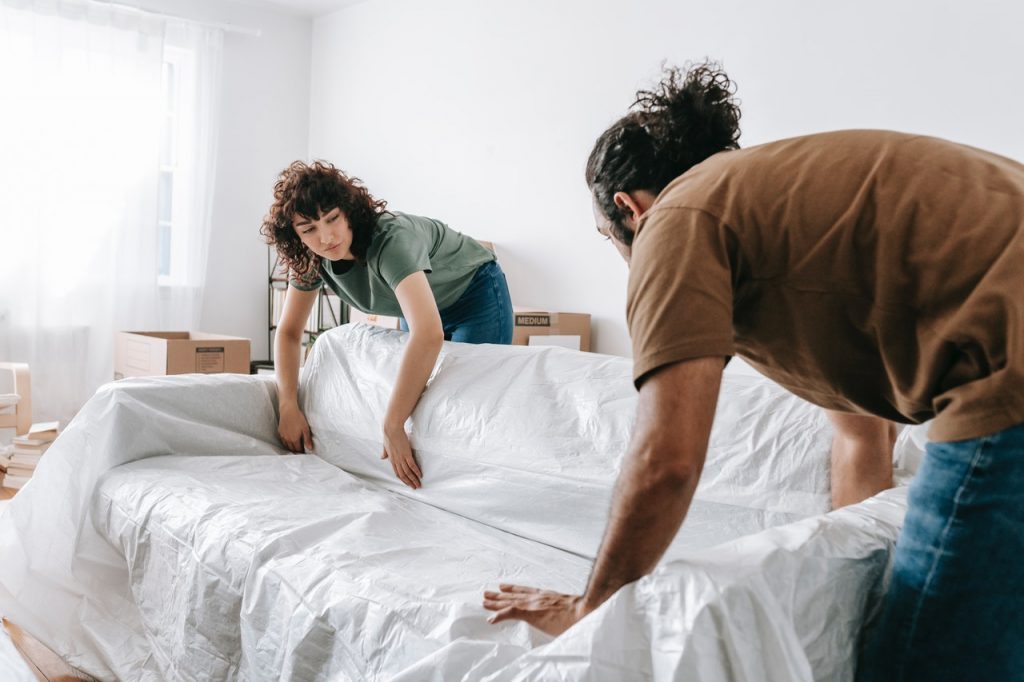 Here in this article, you're going to lean about tips that will help you find best furniture removalists. So, let's get started below.
Things you need to look for when hiring furniture Removalists Company
Read every tip mentioned below and follow so that you can hire the best removalists for your move.
✏ Can removalists handle the move?
There are many moving companies in Melbourne having clumsy professionals who aren't able to handle the relocation task completely. That's what you need to look and consider when hiring furniture movers. Most reputable service providers are able to handle local as well as national and international Furniture Removalists. They will do everything to keep your furniture safe and secure without damaging them.
✏ Must have right equipment
Furniture items are very heavy in weight and have potency to harm people during packing and loading right. Furniture dolly, moving straps, ramp, and 4 wheeler trolleys are important moving equipment that make the loading and shifting of furniture items easy going and secure. So, forget not to ask a moving company whether they use right equipment for moving furniture or not.
✏ Employees must be well-trained and professional
Since you're not at all professional mover, you will definitely don't want to hire such a company that doesn't have professional movers. Do you agree? Because hiring unprofessional movers for moving furniture items will cost you a lot. Therefore, you need to ask company whether they have professional movers or not.
✏ Do they provide insurance facility nor not?
Like there is life insurance for people to secure their life, transit insurance is something moving companies provide to clients. Looking for transit insurance while hiring furniture removalists is something you shouldn't ignore. In any case during transition, you furniture gets damage, you can claim the insurance amount and recover the loss you face. So, always hire the company that offers you transit insurance facility to you.
✏ Certified and verified movers
Can you hire any moving company without knowing whether the company is certified/verified or not? Hiring unauthentic moving company will be worthless. In fact, such moving companies will not ensure the proper safety and security of your furniture. Here are few things you need to look for in a moving company:
Government certified company
Certified vehicle
Maintain high-quality storage
Provide high quality services to clients
And so on. Make sure to keep these things in mind while hiring a moving company.
✏ Affordable services
The fact is – most of the people don't hire moving companies due to prices they charge for providing services to clients. So, if you're hiring any moving company Australia, make sure to ask them for quotation. Without knowing the prices, don't hire any Melbourne Removalists . Also make sure that the removalists don't compromise with the services they provide at the prices.
✏ High- quality storage facility
Not every time people hire removalists for shifting home, some hire them for storage facility as well. So if you're renovating your home or want to store your furniture items to safe place for some times, then you will need storage facility. So, ensure that the removals you're hiring a company must provide storage facility as well.
✏ Trustworthy and honest
Trust and honesty is something you can't ignore when hiring furniture removalists. Obviously, you can't hire any random company that doesn't ensure honesty and trust when providing moving services to you. Whenever you go in the market to hire the best moving company, make sure that the company is trustworthy enough to hire.
✏ 24/7 customer services
There is no doubt people have doubts regarding the entire home relocation process right. You will also have doubt as well. So, make sure that the company you're hiring for furniture services make sure that they provide 24/7 customers services.
Final wordings
No doubt, furniture removalists are very helpful when it comes to relocating furniture items. But hiring the trustworthy and best removalists is something you can't ignore. Now that you have read what all sort of things you need to look at in furniture removalists. So, do follow them so that you can hire the best Melbourne removalists.
If you got any query or information to ask, just get in touch with us here.