India is exceptionally beautiful country to live in and is a dream country of many people. Not only it is famous for diverse country culture, tradition but also plenty of different languages people speak in different parts of India. Are you excited to explore this wonder country by shifting here? If yes, you would be having one question in mind – which city to make a move to India? If you're looking to make a good career in India then shifting to one of the smartest cities is the smartest decision that you need to make. There are many developed smart cities in India, and finding the one will drain your time and energy.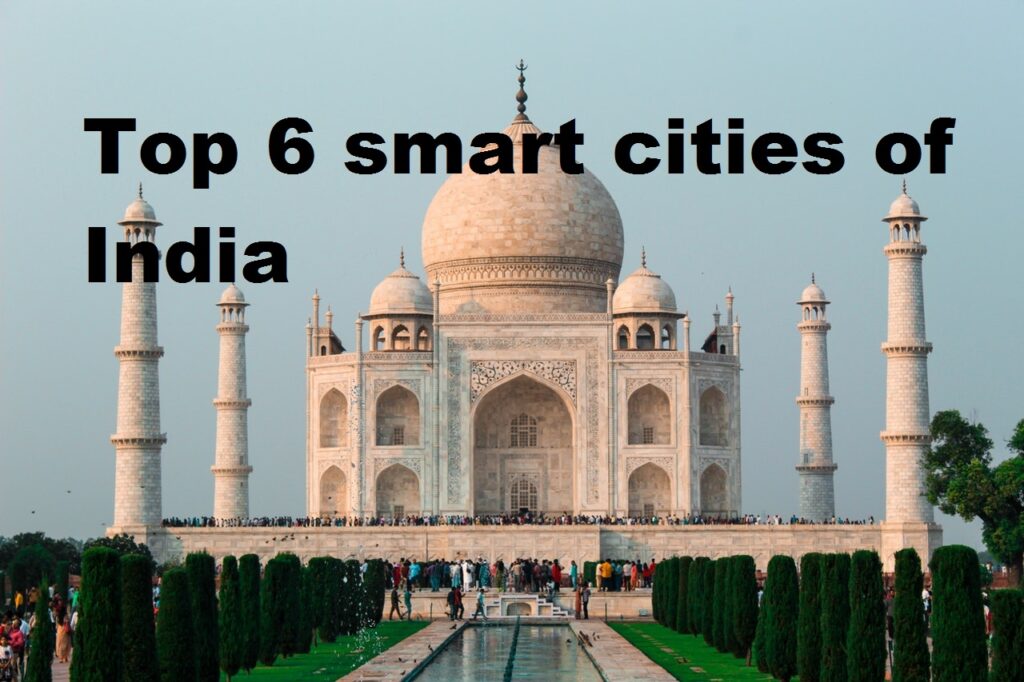 Therefore, in this article, I'm going to enlist top 6 developed cities of India where you can easily make a move.
Let's start.
Top 6 smart cities of India you can easily move to
1. Pune, Maharashtra
After Mumbai, Pune comes as the second-largest populated city of the state of Maharashtra. In fact, Pune is renowned as the economic hub in Maharashtra. The increasing number of big industries and sectors such as IT, education, and automative have become a primary factor in the growth of the city. If you're looking to build your carrier then moving to Pune would be a nice choice for you. In fact, the literacy rate of Pune is about 89.56%.
2. Ahmedabad, Gujarat
Next developed city to plan your next move in India is Ahmedabad in Gujarat. Let me tell you that Ahmedabad is also largest city in India and is marked as administrative capital city in the state of Gujarat. Moreover, in 2021, the city is recognized as industrial, economic hub, and fastest growing city in Forbes. In fact, the city easily attracts skilled professionals across the country.
3. Jaipur, Rajasthan
Who doesn't know about the Pink City of India? Yes folks, Jaipur is known as Pink City of India due to the whole city is painted with pink walls and bricks. The city is exceptionally beautiful for all its ways and also a beautiful heritage with novelty. If you're planning to shift to Jaipur then make sure you understand the opportunity this city provides to people living there. Although the literacy rate of Jaipur is around 83.33%.
4. Vishakhapatnam, Andhra Pradesh
Another city comes in the list of top 7 cities of India is Vishakhapatnam in Andhra Pradesh. This is the largest city of the state of Andhra Pradesh in terms of economy and population. The formal name of the city was 'The Jewel of the East Coast' and 'The city of Destiny.' The city is famous for providing high speed internet facility to its people and much more. Additionally, the city is India's fifth busiest seaport. You can make your move here for better facility and opportunity it offers.
5. Bhubaneswar, Odisha
The capital city of Odisha, Bhubaneswar comes as the largest city of India. The city offers financial and social importance in India. In fact, the city is one of the growing education and IT hubs. In fact, the city has shown rapid growth in the recent times. The interesting thing about the city is that it has got highlighted among the top 20 global cities of the world in the Global Smart City Performance Index 2017. So, if you're planning your move to this city, make sure you hire packers and movers in Bhubaneswar.
6. Jabalpur, Madhya Pradesh
Another city comes in the list of India is Jabalpur. This city is located on the banks of the Narmada River in the state of Madhya Pradesh. The city is famous for its defense – related manufacturing industries and educational institutions. Moreover, the city is known as the third-largest city of the state of MP and ranks on 37th positions as the largest city in India.
Final wordings
Guys, now that you have read about the top 6 smart cities of India where you can easily make a move. But before you make a move to any of these cities, make sure to thoroughly read and understand about these cities. Moreover, don't forget to avail the services of reliable packers and movers in Visakhapatnam to make your moving easy and comfortable one. I hope, these cities will make your living and home shifting much easier by providing you big opportunities.
If you got any query, feel free to get in touch with.