Hey congratulations on your new home!
Now you're planning to move to your new home to start your new life in a new place. Excited? No doubt, feeling of excitement would be there for sure. But when it comes to home relocation, there are lots of things one has to consider starting from packing, moving, loading, and transporting. And moving becomes a daunting task when you have heavy items (such as furniture, refrigerator, oven, and so on) to move.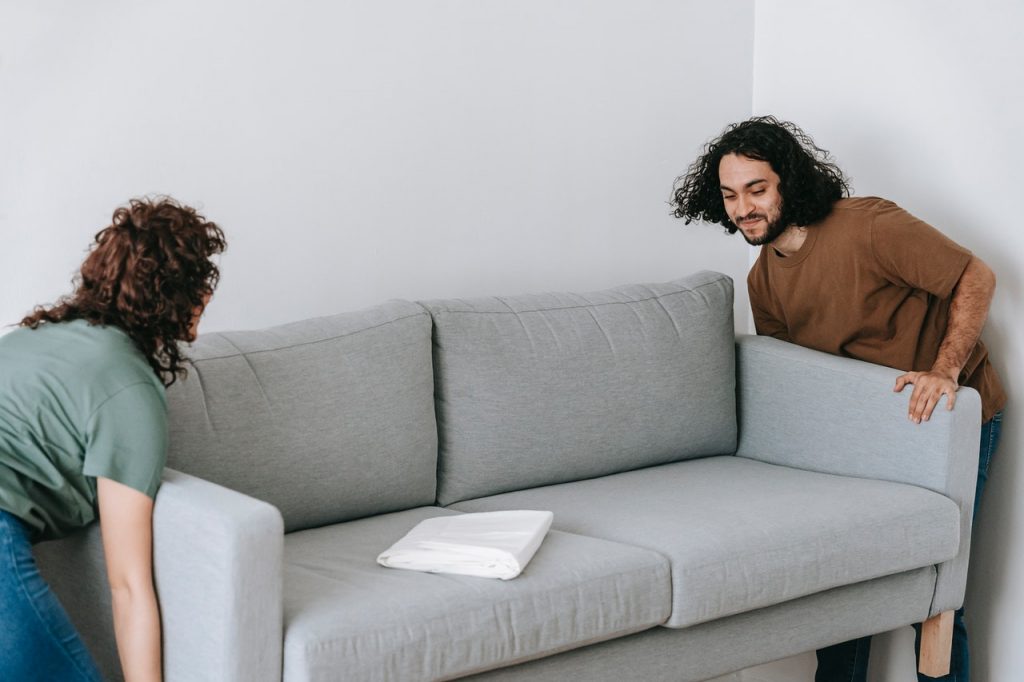 To easily move heavy items without making it labor intensive task, learn here the best of the tips so that your furniture items don't come crashing down a set of stairs. The best thing about the tips (I'm going to talk about below) is that these're DIY techniques saving you money as well.
Now sit back and grab a cup of tea and learn to move heavy awkward items with ease.
Top working tips to move out your heavy household items
✑ Proper planning is everything
Planning is important for everything whether you're moving home or doing any other thing. Planning basically help you make your heavy to be as effective as possible. In the planning, you have to talk about things you want to move first. What I'm saying here is to plan out things like what materials you need what items you have to pack first, and so on and so forth. With planning, you save a lot of time and efforts you contribute to packing items eventually.
✑ Break furniture items into smallest parts
Do you have foldable items or furniture that can easily break into small parts? If yes, make sure to break down each and every furniture item into different segments. What you all need to do is take away all removable pieces like cushions, legs, drawers, knobs, and so on. If there is any screw or other small pieces, just open it and make pieces apart. This way you will easily be able to move and uplift heavy items easily. Let me also tell you that movers and packers mumbai also do the same to move heavy items to a new place.
✑ Push heavy items rather than pulling
Heavy furniture items require great efforts, right. In fact, your body has to be strong to lift up these items. But not every heavy item has to be lifted up. There are some items which can easily be pushed. Pushing heavy furniture items also maintain your body balance and you don't pressure your body as well. However, some people choose to pull items rather than pushing, this can actually make impact on your body badly. So, avoid doing this rather try to use some tools that you can use to lift heavy items with great ease.
✑ Utilize best moving equipment
In the above tip I already told you for using tools to lift up your items right. Let's here talk about it deeply. No wonder, right equipment make your job much easier to move and lift heavy objects. So, moving heavy items become a much cakewalk task when you lift them through right equipment. Here are some of the tools you can utilize for lifting heavy items, which include-
Lifting straps/string rope to lift items like pulley
Furniture and utility dolly (a tool with two wheels) and a furniture dolly have 4 wheels. You can use this tool for moving large items with big sizes.
Stair rollers are good for rolling down heavy items downstairs. Avoid using the tool if you aren't good at rolling down the items via stairs.
If you're good at using moving equipment, great! Otherwise you can also avail packing and moving services for shifting heavy items.  
Summing up
The mentioned tips may or may not work for you unless you're good at moving and are physically strong. Obviously, you can't alone move refrigerator, heavy furniture items, so on.  With right tools equipped and with the help of your family members, you may able to move items to some extent. Otherwise, you have options available i.e. packers and movers in chennai services from a renowned moving company from Citiesmovers.
For more query and questions to ask, make sure to get in touch with Citiesmovers.