Moving doesn't become any easier no matter how many times you do it. If you have a family, an action figure collection, or anything else that isn't a minimalist lifestyle, the idea of packing everything you own into neat boxes can be overwhelming. Most people must pay professional movers unless they can rally a fleet of large SUVs, trucks, and plenty of efforts from friends and relatives. Even though making that investment can be a tremendous relief, there's always the packing and unpacking to deal with. In this article, I will be giving some stress-free moving advice for your home relocation
Let's jump right in
Stress-free moving advice for Home relocation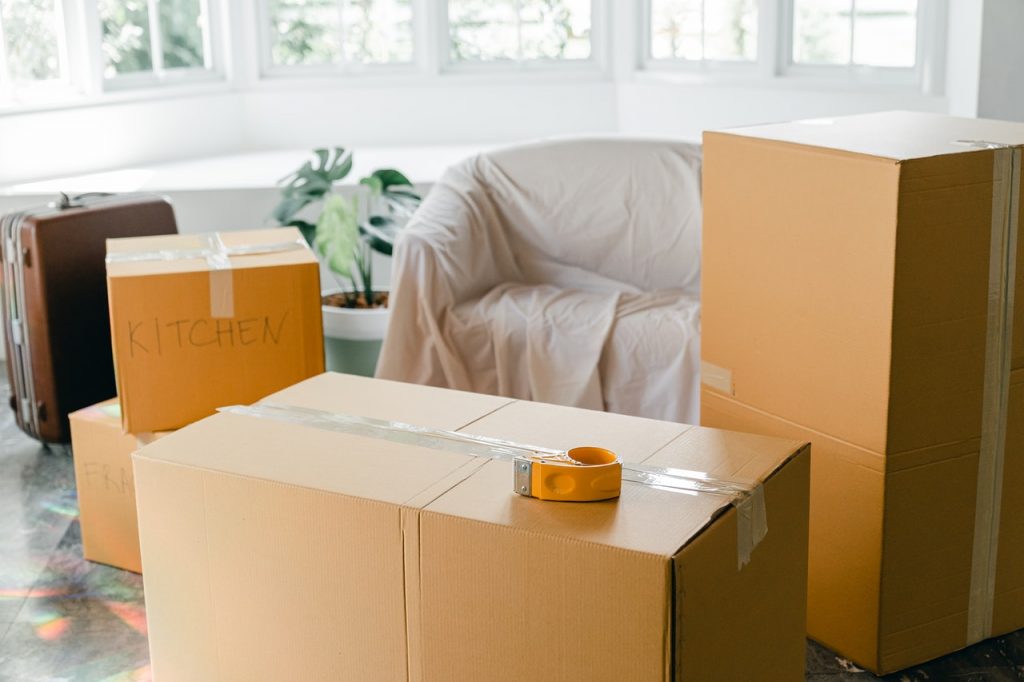 Here are some tips to make your home relocation stress-free
? First and foremost, purge.
You won't be able to pack easily unless your current apartment simply has the items you plan to take with you to your new residence. Start at least a month before your move. And organise your belongings into categories such as sell, donate, give away, and recycle. Everything else can be packed later.
? Pack products that will be used seldom ahead of time.
Don't put off starting to pack. Just don't do it—get rid of the procrastination bug as soon as possible. Around two months before the move, begin packing primarily unneeded items. Take care of seasonal decorations, useless clothing, books, DVDs, guest room goods, and anything else that can remain quietly for a time without being missed. Label each box with the room or contents it contains, and group items from the same room together in the same box. Kitchen items should not be packed in a box labelled "bathroom," since this will make unpacking a nightmare.
? Make menus to use up food from the pantry
Dry-goods cans and boxes are a pain to pack, move, and unpack. Most of the food in the back of the cupboards isn't on anyone's list of favourites. It's possible that it'll go bad shortly. So, spend some time to put together a menu using as much of your old goods as possible. Don't overdo it, but stretching your creative muscles never hurts.
Read also: Smart tips to follow when moving to any new city
? Double-check that the moving estimate covers everything
A little error in the number of boxes, rooms, or pieces of furniture that need to be assembled could result in additional charges. Moving day will be stressful enough; the pros you employ should not add to it.
? Packing that is selective and well-organized
Don't be a pinchfist. Consider the items you'll require as soon as you move in as you begin packing. While dishes and mugs are necessary, will you actually utilise the snowboard or your full Game of Thrones book collection while you're settling in? These non-essential items can be put into boxes or, better yet, put into storage as soon as possible.
Moving Companies in Denver offers storage-by-the-box with free collection and return delivery to any address. This is especially handy if you're moving out of one home but won't be able to settle into your new one for a long.
Moving in with fewer boxes will not only reduce your stress levels, but it will also offer you more breathing room to arrange furniture where you want it and finish any minor DIY jobs that need to be completed in your new home.
? Make a to-do list and label your boxes.
When it comes to keeping track of all your belongings throughout the move, lists and labels – whether made by hand or stored on your phone – can be really useful. Label boxes with a permanent pen, not just 'kitchen' or 'bedroom,' but something more particular, like 'cleaning products for kitchen' or 'winter jackets.' You can use some online tools as well that you can share with partners and housemates.
? Instead of buying packing goods, upcycle them.
Rather than purchasing supplies such as bubble wrap or moving boxes, ask friends or scour internet for recycled cardboard boxes and pack your belongings in your own luggage, bags, and drawers. Linens and garments can also be used to cushion fragile goods like plates.
? Get packing supplies in-advance
If you do require packing supplies, make sure you have them on hand ahead of time. You don't want to be caught without key essentials, such as packing tape and moving blankets. Before moving day, make sure you know what you need and have it, as professional movers or friends may be giving (or selling) their time to you.
? Make each box as efficient as possible.
Filling a large box with heavy items like books or your Kitchen mixer will make it too heavy to transport. Keep those items in compact boxes, and use a larger box for linens and other lighter items. Also, always put heavy stuff on the bottom of the box and light items on the top.
Read also: How citiesmovers help reduce corporate downtime?
? Dishes should always be packed with their sides.
Plates and bowls are less prone to break as a result of this. Cups can be placed standing up inside the box. Pack with additional caution, ensuring that you have plenty of packing material—packing paper works well for dish boxes—and that there is padding between any two dishes to avoid scratching, chipping, or breaking.
? Make sure you're moving into a spotless space with new paint, grout, and other amenities.
Make arrangements with your new landlord to perform a walkthrough before you move in. Check to see if the landlord has cleaned, painted, and repaired any holes in the walls or cracks in the grout. This will offer you the opportunity to request any services you may require (and be prepared that you may have to deep clean the place yourself).
Final words
There we go: the best stress-free advice for your home relocation. By following the above mentioned advice, you can ensure a stress-free and hassle-free home relocation.
For any kind of query just get in touch with us!