Home relocation or moving is a stressful and hectic task, no matter what. Once in life, people do change their home and experience home relocation. And if you're one of them, you would know how cumbersome the entire relocation process could be. Starting from packing items from each room one by one to load them into truck then transporting and finally unload the items, everything becomes so tiring and energy draining task if you don't hire Professional Packers and Movers in Noida. However, packing itself consumes a lot of time especially when you have a lot of rooms to pack. So, how to pack items safely and declutter each room during home relocation? Wanna know?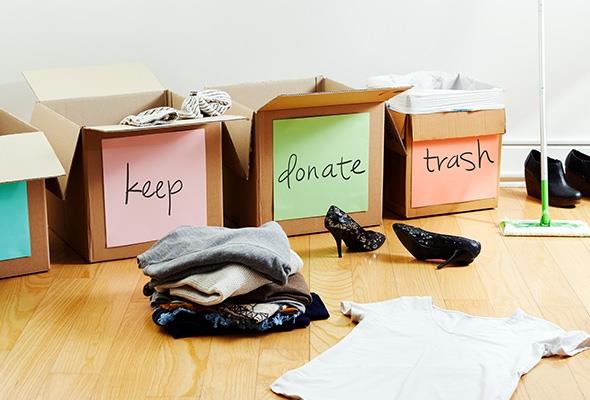 Below you're going to read top ways to declutter your home during home relocation. Let's consider all the ways given in the list below.
Follow the ways to declutter your rooms by home relocation
#The Bedroom
Bedroom is an important place for any person in their home, right. It is the place where all the crucial things are kept related to personal items. And when it comes to pack items during home relocation, bedroom becomes the first place to declutter items. Firstly, remove or throw unwanted items from the room. Also, throw out or recycle the items that you don't want to take with you.
Here are few tips which you must follow when decluttering your bedroom:
Go through each drawer. Take out items and get rid of unwanted ones.
Pay attention to your clothes and dresses.
Empty your bed if there is something you kept inside
Same way clean your almerah
#Go to your closet and clothing sections
Next thing you have to declutter after bedroom is closet and clothing section. Make sure to take a deep breath and tackle your closet with ease. So, how you're going to declutter your closet? To make your closet declutter an easy task, just make sure to shuffle your clothes by type. Here what you need to do is just start by managing your shoes, boots, then dresses, and traditional attire. No house moving services in Noida will help you with this. You have to perform this task on your own. Additionally, you may take help of your family members.
#Organize your kitchen
Once you're done with decuttering your rooms and closet, it's time to organize your kitchen. There would be many things or items would be kept at your kitchen, and keeping your kitchen clutter-free is a challenging task for anyone. There are many activities that occur in the kitchen like cooking, washing, eating, and socializing as well. To safely declutter your kitchen, you first have to categorize your items like crockery, utensils, bakeware, glassware, and so on. Make sure to keep only essential items with you so that you can get rid of unwanted items.
#Quickly declutter your bathroom
Organizing and managing the bathroom part is essential so that you can keep your items on a right place to access them later on. Here I would say to quickly take a quick review of drawers in the bathroom and things you're going to take with you. If you have more items to declutter then make sure to do everything smoothly and with proper ease. In case, you have unwanted and waste items at bathroom, just throw them away. It's a waste of money to carry such items.
#Here comes the living room
One of the most space occupied place in the house of living room. Here you might have kept furniture items, TV, book shelf, showcase, tables, chairs, and many more items. No doubt, you will have endless number of things here make sure to declutter everything so that you don't take any unnecessary item with you. In case, any waste item, just throws it away without a shadow of doubt. Also, hire professional movers to save your items while moving.
Final wordings
Guys, these are some of the important tips and places in the house that you need to declutter without making any hustle. Though you will definitely have many more items in your home such as toys, gadgets, precious items, gaming equipment, and so on, if you're using these items then you will definitely have to move them with you. So, I hope you found this article helpful and informative to declutter your home during relocation.
For any query and further information, make sure to get in touch with us here.