Whether you call it relocation, home shifting, or moving, it is going to be a hectic and challenging task for you. No matter whether you're moving to a nearby location, intracity, intercity, or international, you're going to give stress to yourself. And the stress becomes doubles when you're moving with kids. There are so many things to take care of when you have small kids. Are you worried as to how to move with kids? If yes, then you have come to the right place. Because in this article, I'm going to walk you through some super easy tips which you can follow and make your relocation much easier and mesmerizing with kids.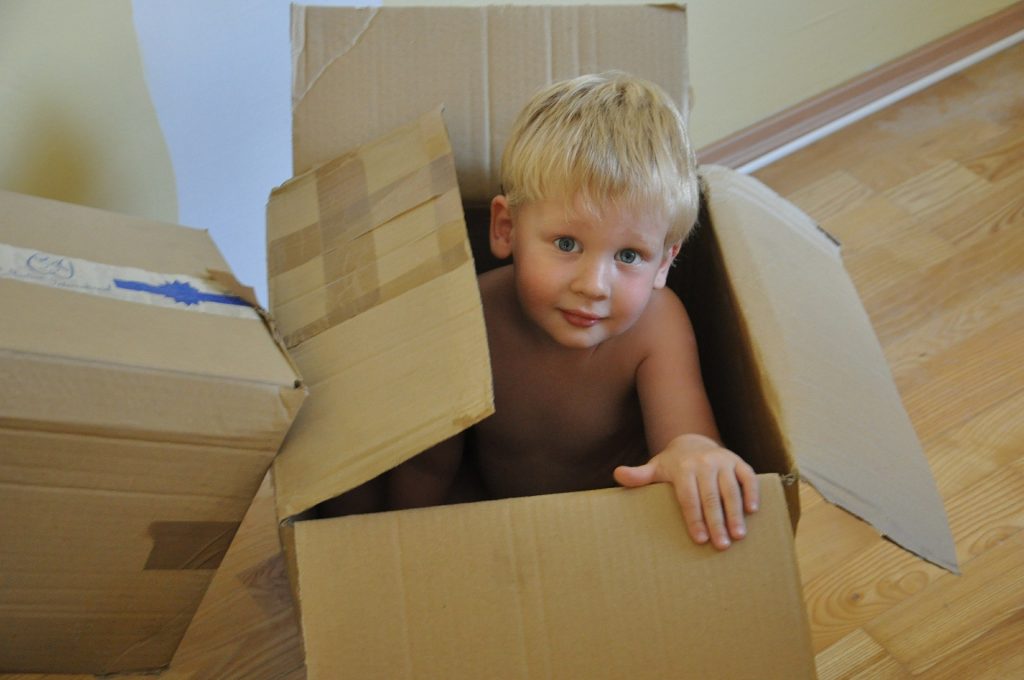 So, let's have a look at the tips give below.
Tips you need to follow while moving with kids
✔️ Prepare everything in advance
The very first tip you have to follow here is to prepare everything in advance. So, what you can do here is pack household items you want to move with you. Throw away unwanted and useless items you have. If something is in good condition but you don't want to carry it with you then you can sell those items. In fact, you will have a lot of kids-related stuff that you want to discard, right. And if there are toys of the baby that he/she hardly plays with then you can leave them behind. Don't forget that leaving unwanted items behind makes your relocation much easier.
✔️ Take help of professionals
Do you want to make your relocation process much easier and cakewalk tasks? If yes, you should hire packers and movers in Delhi to ease your relocation task. There is no doubt that children can annoy while packing, therefore, to avoid this hassle-bustle of kids, you should take help of packers and movers. The professionals will help you with packing, loading, transporting, and unloading goods. In fact, they can safely transport your goods to the destination. So, you no need to worry about your goods.
✔️ Try to pack your kid's stuff on your own
No matter whether you hire packers and movers in Noida from Citiesmovers, make sure you pack your kid's items and their stuff on your own. What you need to do here is – keep separate packing boxes of your kid's clothes, toys, medicines, and other essential items such as diapers (if you have a toddler), their favorite toys, etc. These boxes will help you identify which box is for your kids. In fact, you can keep these boxes packed and let the items remain in them only because it will help you settle into your new home easily.
✔️ Let kids know that you're moving to a new home
Yes, if your kids are more than 6 years old then you can involve them in the moving process with you. Why you should do this? Because when kids get to know they're moving to a new place they might get excited and ooze out feelings towards their new home. You can also make a visit to your new house with kids so that they can familiarise themselves with their new house and surroundings. Additionally, kids can also tell their preferences about the wall color of their room and much more.
✔️ Hire a baby sitter if your kid is too small
During the final day of moving, you would not be able to manage your kids as well as the moving process altogether. When packers and movers will be loading your goods, you will be busy with them and at that time you can't look after your kids. That's why hiring a baby sitter is a good option that you can make use of. Just send your kids to sitter's house while you and other member in your family are busy with moving process. When everything is done, you can take your kids from the sitter's house.
✔️ Throw a goodbye party
There is no doubt that your kids will be sad about the thought of moving to a new house as they have to leave behind their old friends and old home. So, hosting a goodbye party at your old house will let your kids enjoy themselves with their friends and neighbors at the last time. Additionally, you can also host a party in your new home as well. It will help you build relations with your new neighbors.
The bottom line
Moving is entirely an overwhelming process especially when you're moving out with kids. Now that you have read all the smart tips which you can follow while moving with kids will help you make your move an easy-going task. Just follow all the above-mentioned tips and get rid of the stress you had before. I hope the article was helpful. If you got any queries, just get in touch with us here. We'll help and provide you valuable solutions.