Furniture is not a thing to flex but a necessary need for people for their comfort. Do you agree? But time comes when you want to keep your furniture safe and secure due to end number of reasons such as renovation of old house, new house isn't ready to move and a lot more. When such situation happens you like to store your furniture at a secure place. Whatever the reason could be, you need a perfect safe and secure place to keep your furniture and other household items protected right. That's where you need a temporary storage for furniture but some people choose not to take.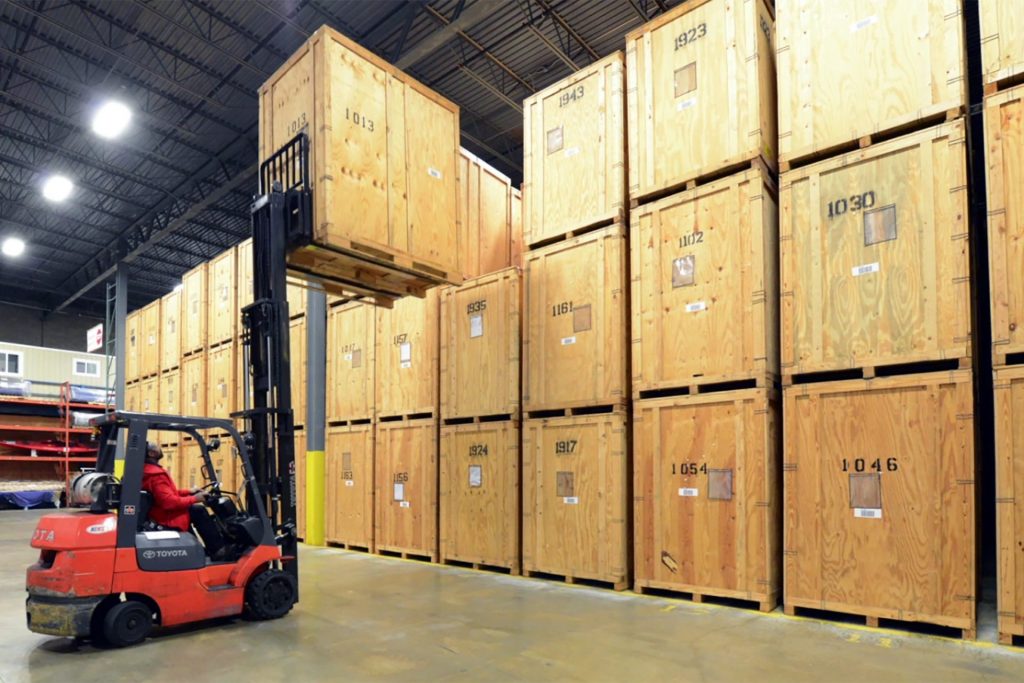 In this article, you're going to learn the significant of hiring temporary storage for furniture. So, without much ado, let's have a look below.
You need temporary storage for furniture because…
| Safety purpose
One of the first purposes of using temporary storage for furniture is safety and security. Moving company in London provides portable storage container to store your furniture. You must know that these portable containers are very safe and secure inside out as they have temper proof lockbox to ensure your belongings are secure inside. So, if someone tries to break the container, fret not because nothing will happen. Additionally, the containers are wind and water resistant. To keep your furniture protected, you need to hire temporary storage for furniture.
| Convenient option
If you want to store your furniture for short period of time, temporary storage for furniture is the best option you can go with. With this service, your furniture is delivered directly to your door. This makes the loading and unloading task much easier. In fact, on-site storage makes loading and unloading task much easier. Moreover, it makes the convenient access to your belongings. If you're thinking of hiring movers, it will be costly affair for you as they will provide off-site facility that will be troublesome and time-draining as well.
| Affordable option
Temporary storage for furniture is most affordable option and solution available for your storage needs. If you think of renting a moving truck or hiring Removal Companies in London, it will cost you an arm and a leg. In fact, you will have to rent a truck twice once for loading furniture and other for unloading it. So, why you should spend money on such services when you have an affordable option available in your disposal.
Why use storage container?
Here are reasons listed below to help you know why you need to use storage container. Let's talk about them.
✏ Home renovation
Home renovation is something when people find a secure place to keep their furniture items protected right. That's where storage container is what works well. This is the on-site solution which you can get from company.
✏ Moving home
Moving is hectic and you will need to store your furniture and portable storage container is something people can benefit from. This need will occur if you're building a new home or you're living in an apartment temporarily or you're renovating your home. The reason could be anything you just need to utilize portable storage container.
✏ Best for college students
If you're a college student and living in hostel or PG and going back to your home in semester break or college holidays, portable storage container is what will help you store your furniture in a proper way. This is the best option to store excess or personal belongings in order to stage your home.
How much storage you need for keeping furniture items?
The answer to this question depends on how many furniture items you have and how much storage you need. The fact is that portable storage containers come in different size and shape so you no need to worry about paying for storage you don't need. Well, you need to also know how much storage you need to store your furniture based on that you can determine which type and size of container you need.
Moreover, the price of portable container is based on the size of box you're availing for furniture storage.
Benefits you get for placing items in storage
There are many benefits you can take by using portable storage container. So, temporary storage container provides you flexibility and peace of mind you need for entire home relocation planning. If you're looking for trusted and reliable storage partner then Citiesmovers is the right partner you can rely on. You get temporary storage facility to keep your furniture items protected. Once you hire these facility from reliable moving partner, you can rest assured everything on movers. They will leave your old home to the moment they arrive at your new address.
Final wordings
So, have you read every point listed in this article? If you have read then you have got to know the importance of temporary storage for furniture. So, why worry about keeping your furniture items at secure place, just hire temporary storage available for your furniture. If you're worried about price of storage then you can ask movers to give you quote to determine the price.
If you got any other query to question to ask, we're here to solve your query. Just get in touch with us.