On Citiesmovers, you have learned a lot of articles on home relocation, packing moving, transition, office shifting and transit insurance as well. Well, these are the topics that you need to manage before and throughout the relocation right. But what about post relocation? Like packing is toughest task of home shifting, unpacking is double of packing process. The truth is that unpacking is stressful and tiresome task. It is even challenging process which is exhausting and energy draining. Moreover, unpacking is also very time-consuming process that can make your post-moving hectic. This you definitely don't want in your post relocation. So, how do you speed up the process of unpacking in home relocation?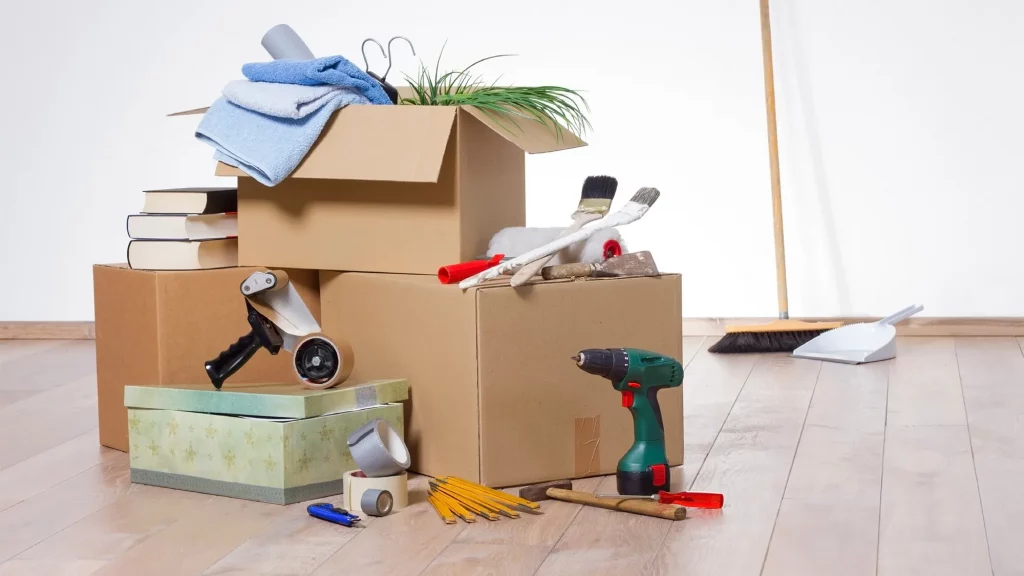 So, let's read what all sort of unpacking tips you need to follow when unpacking items. Now have a look at the tips given below.
Follow the given unpacking tips to speed up the process of relocation
✏ Sort out your packed boxes
One of the first tips you need to follow in unpacking items is sorting out your packed boxes in orderly manner. Firstly, make sure that each box is placed in the correct room so that you can unpack those boxes room wise. If you have labelled your boxes while packing, you will find unpacking very easy as you can easily find and sort those boxes without having to concern about them much. Therefore, sort your boxes by room that will lighten the load allow you to organize one room at a time.
✏ Start unpacking with essentials
Essentials items such as pillows, bedding, towel, toiletries, medications, change of clothes, toilet paper, and some kitchenware items. These are very significant and needy items that fulfil your basic needs. If you have packed these items in a separate moving box, make sure to unpack them one by one without putting in a lot of efforts. The fact is these items are very essential that you will need on a very first day in your new home. So, make sure to unpack them safely and place them in a place where they deserve to be placed.
✏ Now start unpacking bedroom first
Next thing you need to unpack is bedroom essentials. Unpacking and setting up your bedroom is something you need to consider first. You will need to have great night rest to get rid of all the tiresome relocation you went through right. That's why prepare your room to get some healthy sleep. Believe it or not, but rest is essential in order to survive the gruelling home shifting task. So, keep this thing on the first number in your unpacking list.
✏ Unpack kitchen
Once you're done with unpacking bedroom, it's time to look after unpacking kitchen part. Kitchen is something that requires great efforts in managing things right. So, start by unpacking essential items you want to see first in your kitchen such as utensils, coffee maker, toaster, microwave, silverware, dishes and spoons. Obviously, you can't survive without having meal that's why you need to unpack kitchen items first so that you can able to prepare food for your family.
✏ Bathroom
Your bedroom unpacking is done and kitchen unpacking is also done. What else? Now you need to unpack bathroom, which are packed with sense of urgency right. Entire home relocation is quite daunting and once you reached to your new home, you will want to take a hot shower after a long day's work. What all sort of bathroom essential you need to unpack? The items include toiletries, towels, shower, curtain, rugs, and medications. The fact is a complete unpacking of bathroom is very essential for everyone in the home because it makes people feel comfortable and allow them to feel fresh there.
Other significant tips to follow for unpacking
Here are few significant tips you should follow for unpacking your items-
✔️ Take fatigue breaks
Like packing, unpacking is too tiring process that will drain your energy. So, what you need to do is just take fatigue breaks to keep your body healthy. If you keep unpacking items without taking any rest, you will end up exhausting your energy. So, make sure to take breaks in between the unpacking process.
✔️ Take help of family members
As an individual person, you can't handle things on your own. You need to take help of family members and friends who can help you with unpacking process. When you take help of family members, it will help you with unpacking items in less time and responsibility off your plate.
✔️ Break unpacking into small pieces
Unpacking is the lengthy process that you can't do in a single line. There will be many tasks you need to cover but make sure to break the unpacking process into smaller pieces. So, make sure to do that and break the process into different parts so that you can easily handle things.
Over to you
Now that you have learned what all sort of things you need to follow when unpacking household items. Unpacking is very tedious task just like packing process in home relocation by Removal Companies in Bath. What else you're waiting for? Just follow the tips to unpack your household items in a new home.
For more query and information, we're here to help. Just get in touch with us.