When it comes to moving home, damage tends to happen to beloved items. Nevertheless, people take precautions while packing and moving items so that they could safe their precious and antique household items. And you may be one of them who are very much concerned about safety of your goods right. Still, you need to be aware of items that are prone to damage so that you can take full precautions while packing and moving them. Though hiring professional Removal Companies in London is a way to ensure your goods and mitigate the risk. Still, to avoid such damage, we have come up with a compilation of fragile and commonly damaged items during home relocation.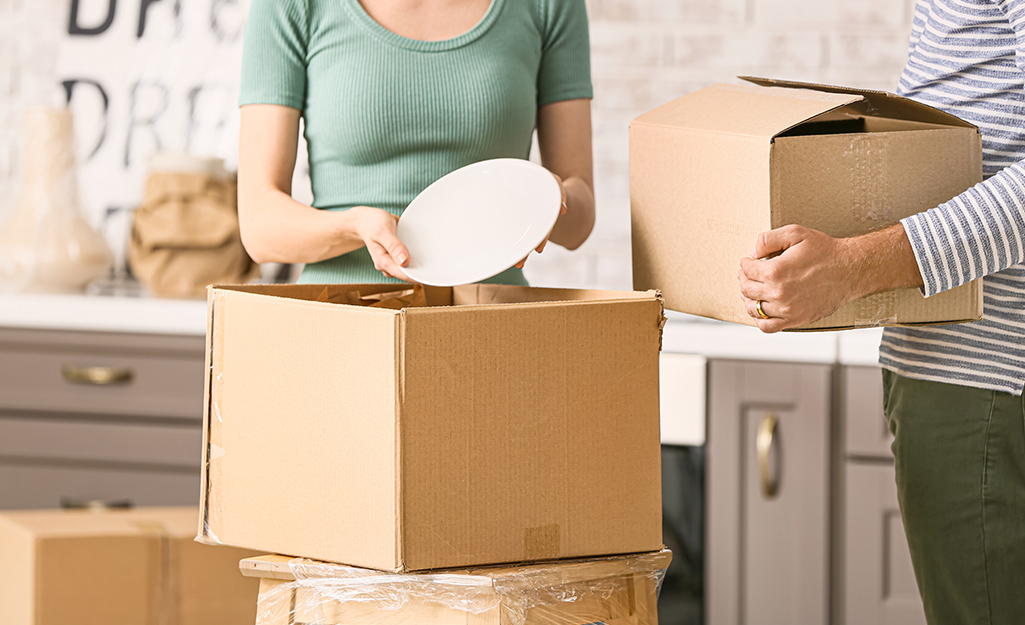 So, let's deep dive in to know what sort of items require great care. Now have a look below.
A list of commonly damaged items at a glance
| Crockery items
Crockery is the most fragile items that can easily get damaged during home relocation. Items such as fragile mugs, precious plates, bowls and a lot more are susceptible to damage, scratches and shattering. So, when it comes to packing crockery items, make sure not to pack every crockery item in a single box otherwise items will get damaged. Also, avoid too much padding otherwise it will put stress on delicate pieces during transit. Why not get lining of padded packing materials to prevent your crockery items from getting damaged.
| Glass items
The most fragile items come in the list is glassware items. Needless to say, glass items are prone to damage items during home relocation. The fragile glass items include drinking glass, glass cups, plates, and a lot more items. The fact is most of the people make mistake with packing glassware as they don't get the right packing materials. Though Removal Companies in London come up with their own materials to pack fragile items, if you don't hire them you have to buy relevant and right size materials to pack glassware items.
| Art and antiques
Next fragile and damage prone item we have in the list is art and antiques. Well, art items come in all shapes and size that means you can't pack these items using one-size-fits all techniques. You will have to use diverse ways to pack art and antiques so that no harm could happen to them during relocation phrase. Artistic creation or visually appeared piece of art is something requires great care and attention. Therefore, you need to buy best packing materials that could prevent your arts from any damage. So, make use of strong and quality packing materials.
| Decorative mirrors
Mirrors top the list of fragile items and very dangerous if get broken. Mirrors can easily harm anyone that's why they need proper care and attention while packing them. You will definitely have mirrors in bedroom, bathroom, drawing room and many decorative mirrors that are highly fragile and delicate. It's important to take precautions while packing mirror items. What you need to do is wrap your minor with bubble wrapping, newspaper and old blanket. These items will help you prevent your mirror items from any kind of damage. Also, don't forget to use supportive padding before placing it in sturdy moving boxes.
| Books and photographs
Books and photos are other delicate items that require proper take care to save them from any kind of damage. Don't consider books just paper bag rather they're very precious than any other materialism or show piece. You can't afford to ruin those books that are a source of knowledge. Well, books are prone to water. You need to make use of waterproof bags or boxes that can protect your books. But for more safety and security, it's important to wrap your books, paragraphs, album and other documents individually in packing paper, old cloth and towel.
| Aquarium fish
Aquarium is very delicate as it is made of glass item. If you have fish aquarium then you will have a big challenge in front of you. It is very troublesome task to pack your Aquarian and keep fish in a spate bowl. As Aquarian is built by glass and it is very delicate by nature. But make sure to keep fishes in another bowl filled with water as fish can't survive without water. So, make sure to keep your aquarium protected with strong packing materials so that your aquarium is safe and secure.
| House plants
Plants are very delicate in the list of fragile items of house. You can't ignore them when relocating to another home.  The fact is that Removal Companies in London may not provide you packing facility for packing plants. That's why you need to take this task on your shoulders. So make sure to handle this situation very carefully. Be careful while packing house plants otherwise it will be damaged.
The bottom line
Packing and moving fragile and delicate items require strong packing materials and proper packing techniques to pack those items with great care and attention. If you're hiring a moving company then they will help you with everything you need for packing delicate items. Now that you have read what all sort of delicate items you need to pack, why wait? Just start packing items by following above tactics.
Get in touch with us for more information and question.