Home is one's adobe. It's hard to get the feeling of leaving old home and start to leave in a new home altogether. However, new home brings new feelings, new environment, and new people as well. But it all starts with when you hit the relocation process. Anyway, the problem is moving is incredibly daunting and nerve-racking process. In fact, moving can conjure up a vast assortment of fears or fear of moving. It's almost like changing schools, meeting new people, making new friends, and managing all kinds of changes along the way. So, how do you overcome these fears associated with moving?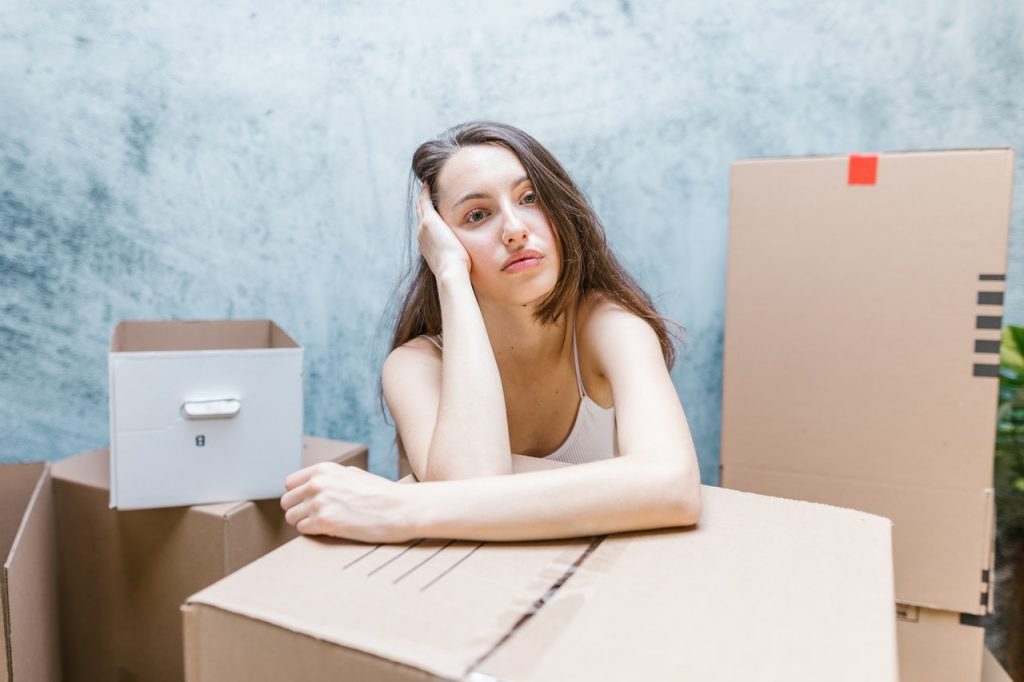 Let's now talk about these fears and how you can overcome them.
Following tips will help you overcome the fear of moving
All the listed fears are common that you can encounter while moving. Have a look at these fears below.
| Fear of misplacing your household possessions
One of the common fears that you can encounter while moving is misplacing your household possessions. You know that shifting itself very daunting and the house will be messed up. So the chances that some of your items get misplaced. How do you manage those items from getting misplaced? To easiest way handle this worry is to label those items. Also find out a moving store to keep those possessions safe and secure.
| Packers and movers fraud
You will surely need packers and movers delhi if you're moving to, within, or outside Delhi. But the fact is like any other service, there is always a potential risk of getting misled or defrauded. In fact, there are many anecdotes on "moving misleads stories" you can find on Google. How moving companies cheat on clients? Well, what they basically do is overcharge clients and don't provide quality services to them.
| Fear of not having much time
Time is the biggest fear in the life of human being. In fact, I will say time is the biggest fear of our life. We all live in a world where we keep procrastinating and think as if we have time. But this becomes problem when the day of moving comes nearby and you haven't prepared anything. This becomes your fear when you're spared with less time. To manage everything in advance, you should start packing items before 1-2 weeks. Moreover, to manage time you can also take help of packers and movers at any time.
| Moving to a new house
The feeling of living in a new house is quite overwhelming but you can't forget about the associated with the new home. It's quite clear that in new home, you will surely gonna miss your old house right. You're going to start living a new life in a different place altogether, meeting new people and acclimatizing completely new place is something difficult for you. In fact, you're going to assemble and arrange household items.
| Preparing kids, pets, and elder for the move
If you have kids, pets, and elders at home then you have to prepare them for home relocation as well. Preparing kids, pets, and elders for the move is very stressful task. Not only do you move household items, but also people living with you. Therefore, you have to be prepared mentally and physically so that you can handle everything associated with home shifting. You can't expect professional movers in kolkata to look after your kids, pets, or elders. So, you have to keep all your family members prepared for home shifting.
| Fear of losing friends and neighbors
Well, this is quite obvious that you will lose neighbours and friends. But that doesn't mean you will not stay in touch with them or have connections with them. You will have their number you can talk but the emotions of having them around you will surely miss at a new place. So, you have to overcome this fear by mentally preparing yourself.
Concluding words
There is no doubt that moving from one place to another would be little stressful for you. But if you take help of professional packers and movers, you can overcome the fears to great extent. In fact, you also need to prepare yourself physically and mentally so that you can handle the entire shifting with super ease. Now that you have read the fear of moving and tips to overcome them, make sure to handle each and everything associated with moving.
For any query and information, we're here. Just get in touch with us.