Hey fellas,
Have you relocated to your new home? Well, you must be feeling very relaxed now that you are in your new home. However, you will not feel so relaxed once you lay your eyes upon the stacked boxes all over the place. No doubt, packing is a toilsome process, but unpacking is no less hassling than packing. It is a challenging and tedious process which has the ability to leave you exhausted at the end. So, how you can make the unpacking process seamless and smooth? How you can make sure that nothing gets damaged during unpacking? You will get all the answers to your queries in this article, just bear with me till the end.
Let's dig right in
How to Unpack Goods in Fast and Organized Way?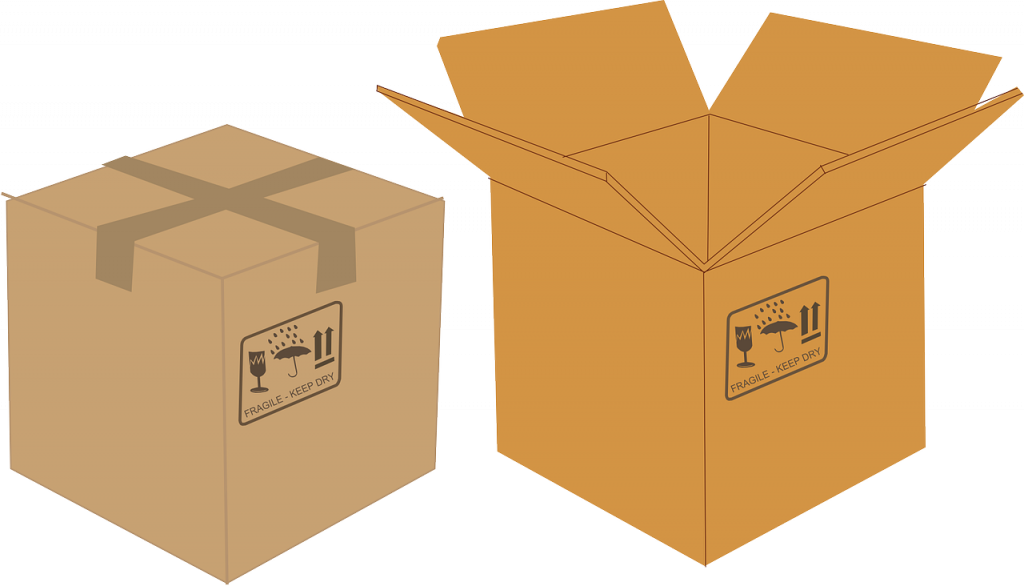 Here i have discussed about how to unpack goods in a fast and organized manner.
How to start the unpacking process?
First off, let's see how you can start the unpacking process.
✅ Categorize boxes
The first and foremost step in the unpacking process is categorizing the boxes. You have to ensure that each and every box has been placed in the correct room. What do you have to do in order to categorize the boxes? Mark and label the boxes according to its contents and corresponding room. This will make the process of categorizing boxes much faster and easier. You can sort the box according to room in shifts. This will reduce the load and allow you to organize one room at a time.
✅ Begin with Essentials
After you are done with organizing the boxes, the first preference should be to unpack the essentials first. This is the box that you will be packing early in the packing phase of your relocation. This box will be marked as "essentials". This box contains all the necessary items that you will need just after you shift to your new home. For example, bed sheets, pillows, towels, toiletries, medicines, clothes, and few kitchen items.
Which room to start unpacking?
You don't need to unpack all the boxes in few days. Instead, you must start with the important rooms first and then go on unpacking the rest. Most important rooms are bedroom, kitchen and bathroom. Other rooms like garage, basement, and store room can be dealt later.
✅ Start with Bedroom
Where are you going to take rest on the first day after you move? Of course in the bedroom. So, this should be the first room you need to take care of. Start assembling your bed room first. Place the bed where you like it to be in the room. Then put the sheets and pillows on the bed. If you have children then you need to do the same with your children's bedroom.
✅ Next is Kitchen
Along with bed to sleep, what is the most important thing to have? Food to eat. So, next room should be Kitchen. Also, Kitchen is very tedious and tiresome to unpack, so you should do it early in the unpacking phase. First you should start with the items that you need like microwave, cooktop, dishes etc. You will have to cook the food for your family hence; you need to unpack the kitchen items after you are done with the bedroom items.
✅ Bathroom
Next section that needs to be unpacked urgently is bathroom. You may have the habit of taking a hot shower before you hit the sack. Start with important items like towels, rugs, toiletries, and so forth.
Quick Unpacking Tips
Here are some quick unpacking tips for your relocation
✅ Don't try too hard
You can easily get overwhelmed if you try too hard. Hence, divide the tasks in multiple parts. Attempt one task at a time. Do not go all at once. This will make you tired. Doing room by room is always better as it will give you enough rest and time to do the unpacking effectively.
✅ Give yourself breaks
Unpacking is a tiresome process so give yourself a break. You can work for couple of hours and then give yourself a break for about half an hour. This will give you ample amount of rest as well as the energy to start unpacking again.
✅ No procrastination
Do not tell yourself "I will do this tomorrow" because as we all know tomorrow never comes. Set a goal for everyday and work to achieve it. Do not leave things for the next day. If you do that, you will create a huge pile of pending workload.
Wrapping it up
Relocation is a hectic process. Unpacking is one hectic aspect of it. But you can make your home relocation easy-peasy by making sure you follow the right techniques. These were some top notch ways to unpack goods in fast and organized way.
Best moving company in delhi will help you out with the relocation process.