Today, home relocation has become quite a mundane activity as people keep on altering their home due to many reasons such as education, job opportunity, and so on. That's when they hire a moving company to avail packers and movers services for home relocation needs. To provide moving services to clients, many moving companies have been established but aren't successful in this business. You know why? Because of the lack of recognition they have. And if you're a moving company and not able to promote your packers and movers business then here are some advertising tactics, which you must follow.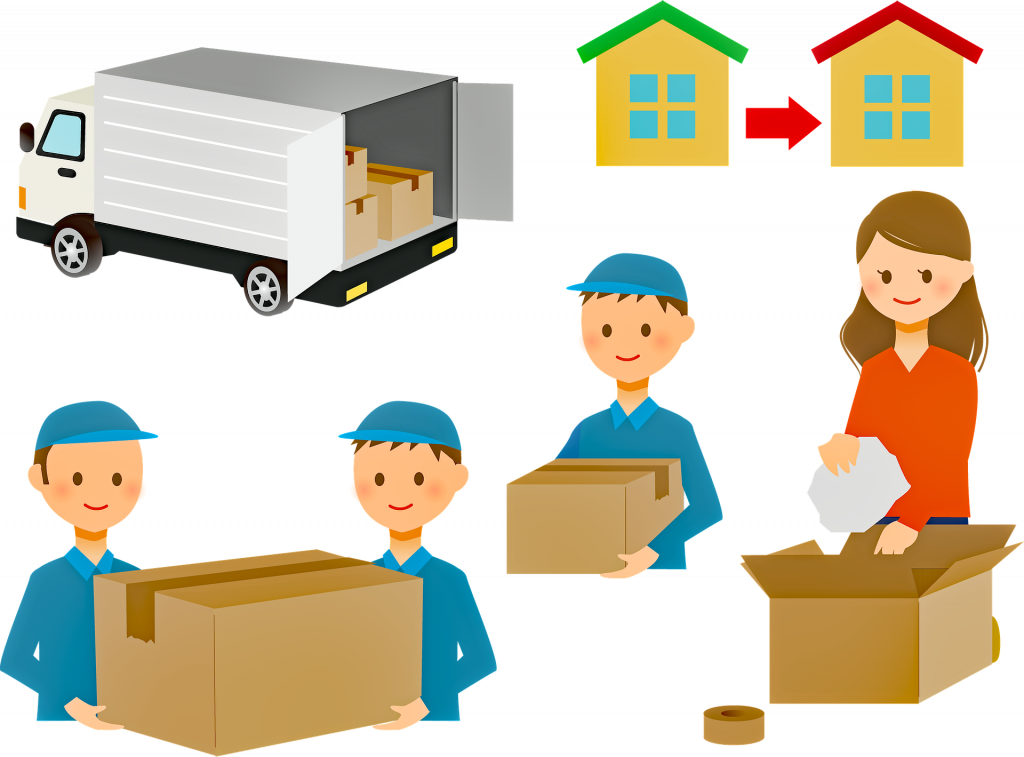 Below I'm going to curate a list of effective advertising tactics to promote your Packers and Movers business.
So, let's get started and read the tactics below.
Follow the tactics to advertise your Packers and Movers Business
#First of all create a website
The first strategy to advertise your packers and movers business is to create website if you haven't created yet. Website is important for any business to advertise the business in the market. People avoid visiting the company professionally as they look for thing online and visit the website first. If you don't have website make sure to create one a responsive, user-friendly, and mobile-friendly website. Today, mobile users have dominated the web world than desktop users. Additionally, search engine optimization (SEO) can help you get website visibility, traffic, and ranking on Google.
#Online promotion
No platform has power more than internet world. Today, people look up to internet and online platforms to promote any brand in the market globally. That's where online promotion/marketing and advertisement becomes significant tactics for any business. So, to promote products online, you must advertise on Google ads (it's a paid advertisement) where you can promote products without a website. Also, list your moving company in Google Maps and Google Business.
#Get your company name listed in relevant directories
There are many directories you can find online that list moving company names. One of the renowned moving company directories available online is Citiesmovers. If you run a moving company in Delhi, Mumbai, Bangalore, Chennai, or any other city state across India, Citiesmovers is best directory for you. From citiesmovers, you can easily get more leads and customers to your website. Once you enlist the website with citiesmovers, you will get good rating and will be able to promote your company well.
#Offline promotion
Next important advertising tactic you can use to promote your moving company is to do offline promotion. How do you promote moving company offline? Well, there are many methods that you can follow to promote. Have a look at the list given below:
Use banners
Invest in pamphlets
Billboards
TV advertisements
Newspaper/magazines
Radio
The above mentioned tactics are best offline or traditional advertisement strategies to promote your moving company in the market.
#Use social media platforms
Today, social media is powerful platform to promote anything online. And if I talk about Facebook, the giant of social media has become one of the most used advertising tools in today's world. It's no more a communication platform now people use it for advertising their brand and product in the market. There are many other social media platforms available such as Instagram, Twitter, Pinterest, and other you can think of. These platforms become the most valuable advertising tools. And the interesting thing about these platforms is that they're free to use. But you can also use their paid advertisement method to get traffic and generate sales leads.
The bottom line
Advertisement is important for any business promote the company's brand/product or service in the market. Since we have talked about the moving company and tactics to advertise your packers and movers business in the market, make sure you follow the tactics and implement them if you're running a moving company in Singapore. Unless you promote your company online, forget about getting the customers. Another important tactic I forgot to mention above is PPC advertisement (it's a paid advertisement). If your company has a website, make sure to invest in PPC ads as well. Without any doubt, you get instant results for sure.
What are you waiting for? Just contact Citiesmovers and get your moving company listed in our directory. We ensure to fetch you traffic and more customers for sure.
In case you got any query or question to ask, we're here to help. All you need to do is just get in touch with us.